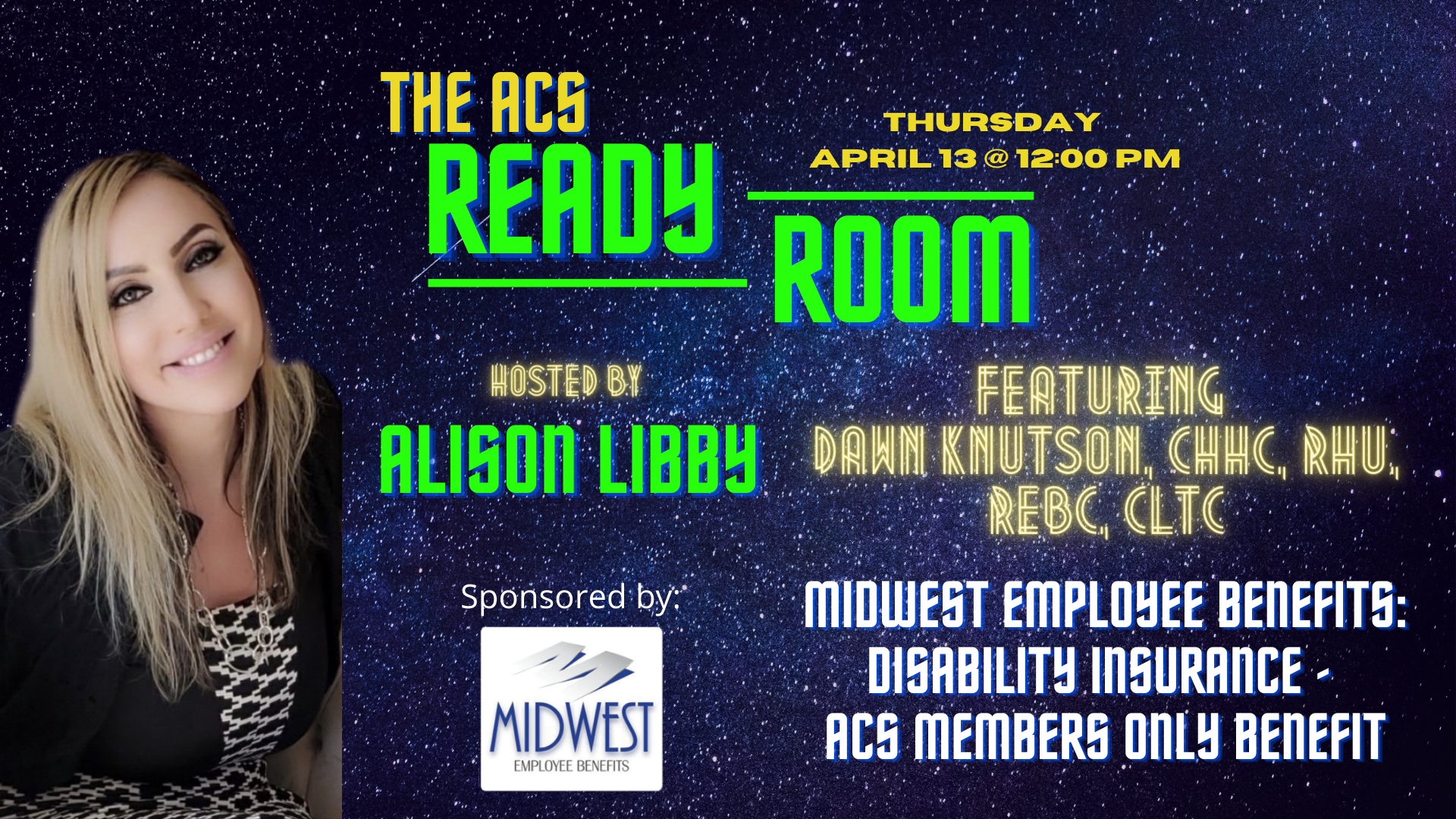 UPCOMING ACS Ready Rooms Scheduled!!
Register NOW!
Register for an ACS Ready Room and enter a drawing
to win a $50 Gift Card!
Rules: MUST Register in Advance; MUST Attend; MUST Participate
ACS Ready Rooms are scheduled on Thursdays from 12:00 pm – 1:00 pm AKT and available FREE to all ACS Members and their staff. Register online at the links below or call 907-903-1350 ext. 101 for more information. 
4/13/2023: Midwest Employee Benefits: Disability Insurance – the exclusive ACS Members ONLY Benefit with Dawn Knutson

04/20/2023: Maximizing your Membership Benefits with F4CP with Dr. Sherry McAllister

05/04/2023: Elevate Your CAs: 3 Steps to Clinical Certification & Compliance with Amy Owsley from CTA Program – TCA

05/11/2023: Risky Business…Is Your Advertising Leaving You Exposed? with Kristi Hudson, ChiroHealthUSA

06/08/2023:Coding Issues for 2023 with Dr. Evan Gwilliam sponsored by NCMIC

06/22/2023: Project Hope – Providing Naloxone for the State of Alaska with Deanna Dunne, Project Hope/AMERICORPS
Urgent Appeal – Support for Keeping 80% Rule in Insurance Regulations
As if providers have not suffered enough under the continual decrease in reimbursements, denials, and abuse by the insurance companies – Premera is leading the charge to ELIMINATE the 80th % rule in the State of Alaska insurance regulations that protects Alaskans access to care. They are stating that the rule's repeal will lower costs, while somehow not reducing quality or access. This information is based on old data. Repeal of this rule will return us to the days before 2004 when doctors were hard to recruit and patients faced a shortage of providers. Alaska Chiropractic Society has already sent a letter to the Insurance Commissioner in opposition of this move to eliminate the 80% Percentile Rule. The opposition has forced Commissioner Lori Wing Heir to move this to Governor Dunleavy for a decision. ACS is joining forces with the Alaska Medical Group Management Association (AKMGMA) to gather as many names as possible to be attached to a letter being delivered to Governor Dunleavy.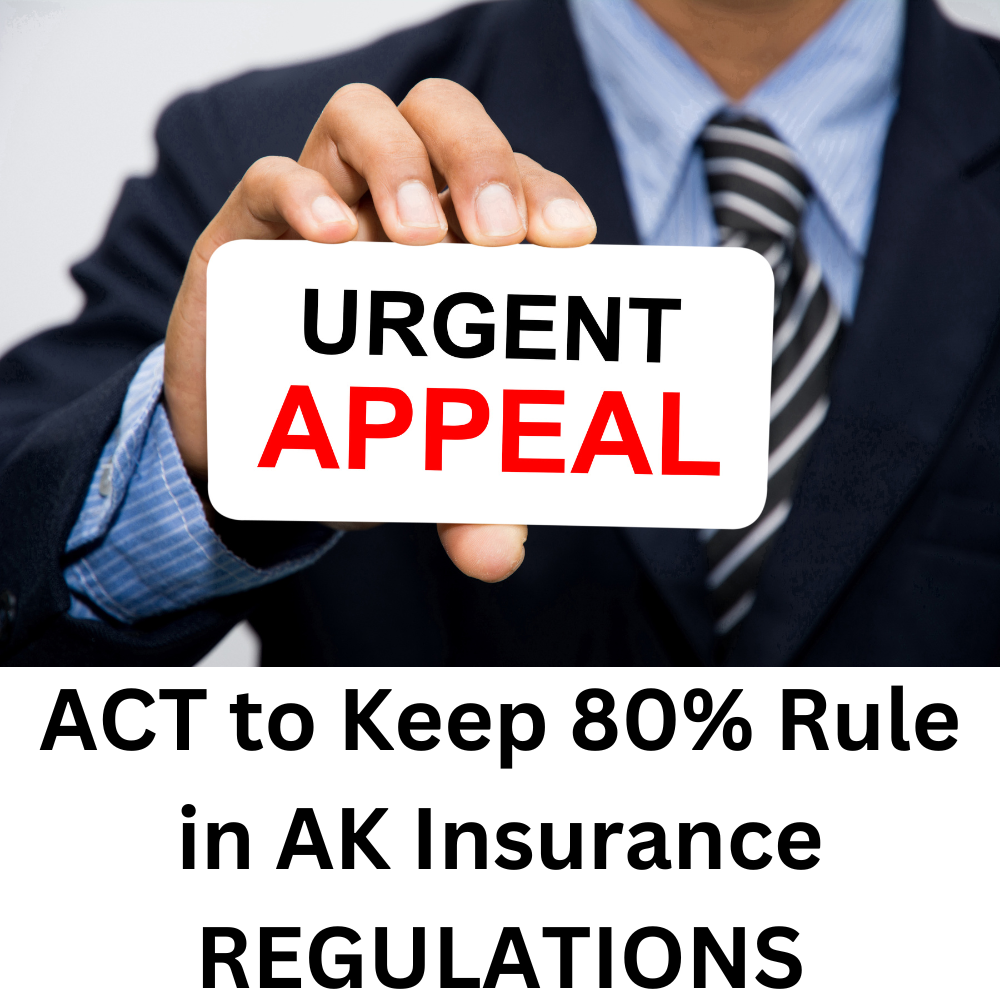 Read More
Dear Chiropractic Community,
As if providers have not suffered enough under the continual decrease in reimbursements, denials, and abuse by the insurance companies – Premera is leading the charge to ELIMINATE the 80th % rule in the State of Alaska insurance regulations that protects Alaskans access to care. They are stating that the rule's repeal will lower costs, while somehow not reducing quality or access. This information is based on old data. Repeal of this rule will return us to the days before 2004 when doctors were hard to recruit and patients faced a shortage of providers. Alaska Chiropractic Society has already sent a letter to the Insurance Commissioner in opposition of this move to eliminate the 80% Percentile Rule. The opposition has forced Commissioner Lori Wing Heir to move this to Governor Dunleavy for a decision. ACS is joining forces with the Alaska Medical Group Management Association (AKMGMA) to gather as many names as possible to be attached to a letter being delivered to Governor Dunleavy. (Please see letter below.) If you and any of your staff agree that the 80% Rule should stay in place and would like us to add your name to the list that will be attached to this letter, please reply with a YES in the Subject line and a list of the names in your office that you would like included with the letter to the Governor. THIS IS TIME SENSATIVE, please reply today Tuesday 3/21/23. See attached letter below!
Warm Regards,
Debbie Ryan
Alaska Chiropractic Society|Chief Executive Officer550 E. Tudor Rd., Suite 202 |Anchorage, AK 99503Direct/Mobile: (907) 903-1350 ext. 102 | Fax: (907) 770-3790
Letter to the Governor
The Honorable Michael Dunleavy
Dear Governor Dunleavy:
Thank you for allowing us to share our experience and perspective on patients, insurers, and the system that connects the two here in Alaska. Every signatory of this letter is, like you, an Alaskan invested in a sustainable, independent, healthy Alaska.
The 80th percentile rule continues to protect Alaskans' access to care here in our own State but renewed efforts to repeal it are being driven by Premera, an insurer based in the lower 48. They are not acting in our State's best interest. The argument that the rule's repeal will lower costs, while somehow not reducing quality or access, is based on decades old data. A lot has changed for the better in 20 years. Unlike in 2004, we have more providers, most of whom are in network, under contract with insurers reducing costs, minimizing balance billing, and caring for more Alaskans. Abrupt repeal of the 80th percentile rule threatens this stability.
Past behavior is the best predictor of future behavior. Repealing this rule will return us to the days before 2004, when doctors were hard to recruit and patients faced big bills. Our rural areas, seniors, and Medicaid recipients will feel the pinch the hardestas the subsidization of government payers by insurance is reduced. Alaska's Medicaid budget will either increase significantly, care will be reduced, or both.
The All Payer Claims Database will provide the information we need to make decisions. Perhaps it is not coincidental that some insurers refuse to provide their datato the claims database? Physician groups report roughly 30% reductions in revenue in the past decade while the largest insurer in the State was forced to return money in2018 for being too profitable. What would the argument be if costs per Alaskan caredfor have actually decreased?
We respectfully ask that repeal be paused until the APCD is available, been reviewed by a panel of stakeholders, and recommendations made to the benefit of all Alaskans.
Respectfully,
Signatories on following pages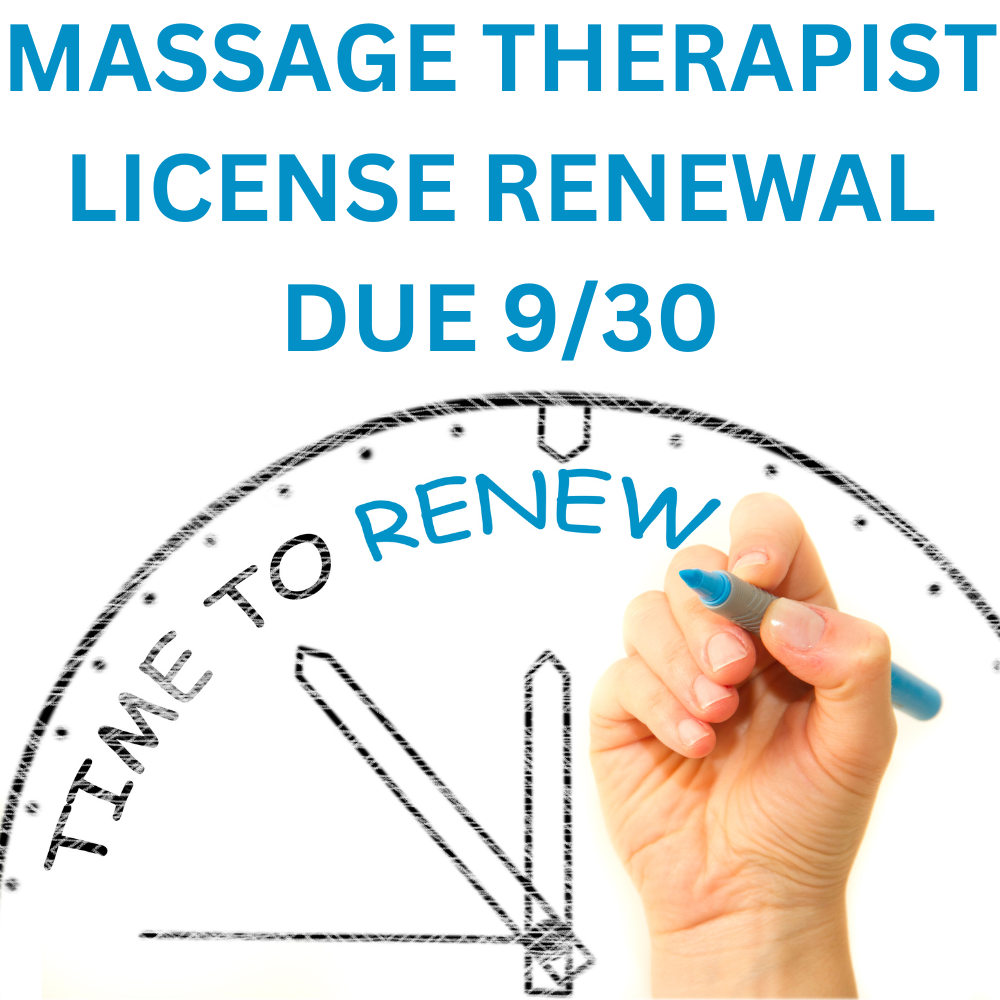 Alaska Board of Massage Therapy – License Renewal due 09/30/2023 – Reminder 
Heads UP! License renewals are due by 09/30/2023 for all Licensed Massage Therapists in the state of Alaska. While the Board of Massage Therapist gears up for the renewal process so should YOU! 
Licensees will have the ability to renew their license approximately 90 days before the end of the licensing period either online (if you have signed up for MyLicense) or by mail. Make sure your email and current address are current in your MyLicense portal in your myAlaska account. Applications for the 2023 renewal will be available approximately 90 days before the end of the licensing period on the Board of Massage Therapists webpage for a paper application or a link to renew online via MyLicense
Prior to submitting the renewal application, licensees will need to have completed 16 hours of continuing education between October 1, 2021 and on or before September 30, 2023. See 12 AAC 79.210 for LMT CE requirements. 
Prior to submitting the renewal application, licensees must have obtained a current CPR certification. See 12 AAC 79.200 for Renewal requirements. 
Have questions on LMT license renewal requirements? See the Board of Massage Therapists website FAQs or contact the BOMT at (907) 465-2550 or BoardofMassageTherapists@Alaska.Gov
ACS Member Benefit – Group Disability Insurance for DCs
ACS is pleased to offer its member long term group disability insurance from Standard Insurance Company. The insurance provides chiropractors with income protection against disabilities resulting from a covered physical disease, injury, pregnancy or mental disorder. Our LTD insurance features flexible policy provisions that enable Chiropractors to customize their coverage choices. For questions regarding the long-term disability insurance, call Midwest Employee Benefits at 877-833-5433.
ACS Group Disability Plan Highlights
Own Occupation to Age 65

Guaranteed Issue —No Medical Exam

60% of Income Covered up to $12,763 per month

Portability

Recovery Benefit

Return to Work Incentive

Partial Disability starting at 20% loss of earnings

Payment of FICA Taxes

Survivor's Benefit

Rehabilitation Benefit

Twelve Month Return to Work Benefit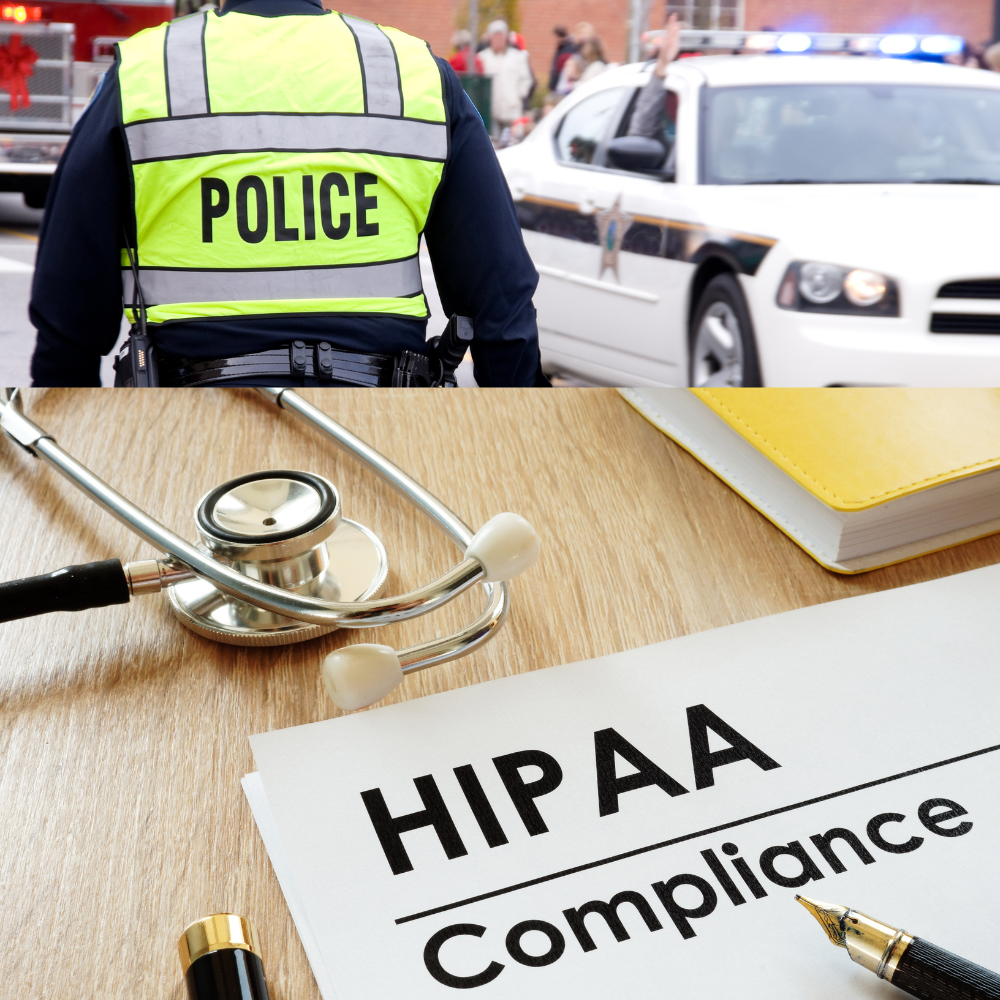 Law Enforcement Requests for HIPAA Protected Patient Records
A law enforcement official may request the medical records of a certain patient. Thus, it is important that healthcare organizations understand how to appropriately respond to such a request and avoid HIPAA breaches and associated fines.
What to do if you are contacted by a law enforcement agency regarding release of HIPAA protected patient records? If you have never received one of these it may be confusing.  Please see the additional articles and resources in the READ MORE button below to educate yourself on various scenarios that may happen to you and how to handle it. Thank you to one of our members for bringing this real-life scenario to our attention and helping to educate our providers and their staff.
Elevate Your CAs: Certify & Comply for Care That Exceeds Expectations
There are numerous reasons to engage your clinical CAs in Chiropractic Clinical Assistant (CCA) certification, not the least of which is to ensure compliance with state regulations.  It's been over two years since the Alaska Board of Chiropractic Examiners (ABCE) adopted requirements for CCA Certification.  Many have certified their CAs who work hands-on in the practice, but there are still some who have yet to comply. 
If you're among those who still have questions, you'll be glad to know what many practices who have certified CCAs can tell you… it is easy to certify and comply!  The Chiropractic Therapy Assistant (CTA) Program has been a provider of CA clinical education for many years and its certification process can be broken-down into 3 steps – education, examination, and clinical experience.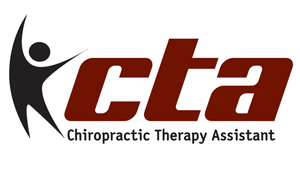 Learn More - CCA Educational Program
Certified CCAs play a vital role by supporting the chiropractor in patient education and care.  It is a highly skilled position that draws upon clinical knowledge and training with each patient encounter.  For the newly hired CA, having that training as soon as possible is critical to their ability to assist in maintaining the highest level of patient care.  The CTA Program was created to ease this process for doctors and their team members. 
Approved by the ABCE as meeting the requirements set forth for the education and examination necessary to become an Alaska Certified CCA, the CTA Program was developed using a broad approach appealing to all practice environments.  It combines the nationally recognized text Chiropractic Therapy Assistant: A Clinical Resource Guide, companion CTA Workbook, and video components with online format options to provide a comprehensive curriculum, all in one easy-to-use program.  Together, these materials help the CCA thoroughly grasp and retain each clinical concept in preparation for the proctored certification examination.
CCA Online Examination
As a support to busy practices, the CCA examination is provided online which allows the CCA to complete this step on their schedule and without travel or other expenses.  The online examination is proctored through a convenient live web proxy site with minimum technical requirements as is common in higher learning programs holding to ethical test taking standards.  Once the exam and proctored session have been reviewed, the CCA is emailed their results typically within 2-3 business days.  Re-exams are offered if necessary. CCAS earning satisfactory scores are emailed a CCA Certificate that is valid for one-year and instructed to begin logging their clinical hours during that time. 
CCA Clinical Experience
The clinical experience phase of certification allows the CCA to integrate their didactic training into their role in the practice more fully.  This period may take up to one-year from the date of successfully passing the examination as the CCA accumulates up to 1200 hours and no less than 300 hours working in the practice.  Once the CCA has completed their hours, they then notify the CTA Program by emailing their log and Clinical Performance Report, signed by the CCA's supervising DC.  Once received, the CCA is awarded a certificate stating they have completed all necessary CCA requirements, valid up to the next renewal.
Maintaining CCA Certification
To simplify the ongoing renewal process for CCAs, the CTA Program uses a 2-year renewal period which coincides with the biennial schedule currently utilized by chiropractic licensees in Alaska.  During each 2-year renewal period, the CCA must complete at least six (6) hours of approved continuing education in their field. A link to renew will be posted beginning in October through December of the renewal year on the CTA Program website. 
Making sure your CAs receive the highest quality training is of great importance to your practice and your patients!  Engaging your CAs in Chiropractic Clinical Assistant certification through the CTA Program, not only meets compliance with state requirements but will build a team that exceeds expectations for success.
Questions? Feel free to contact the CTA Program support team at (888) 676-2282 or email info@ctaprogram.com for more information.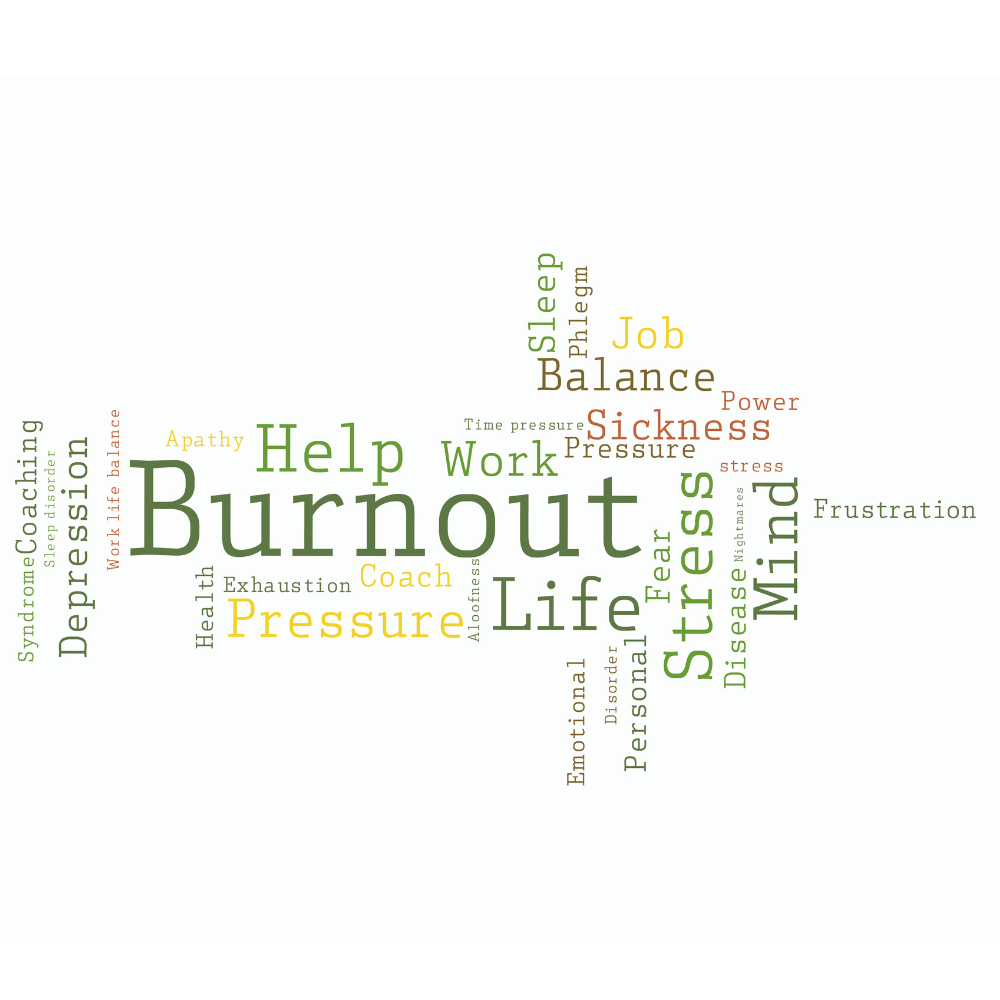 Read More
The American Medical Association (AMA) states that the current Medicare payment model is unsustainable and detrimental not only for physicians, but patients and our health care system. Practice costs are suffering from increased inflation, however, the article Medicare physician payment reform is long overdue, states "The news gets worse in 2023 as the Centers for Medicare & Medicaid Services (CMS) is proposing positive payment updates for hospitals, nursing facilities, hospice care, and ambulatory surgery centers—everyone except physicians, who are scheduled to get a 4.4% pay cut."
With over 80% of doctors as members, Doximity, a medical network, indicates they are the leading digital platform for U.S. medical professionals and maintains one of the largest physician compensation data sets in the U.S. The release of their 2023 Physician Compensation Report supports the AMA's concerns.
The survey report demonstrates:

The average pay for doctors did not increase in 2022, in fact, the study suggests a slight decline of 2.4%, compared to an increase of 3.8% in 2021;

Gender pay gap among physicians also continues to be significant, with men doctors earning nearly $110,000 more than their women counterparts.

"In May 2022, the U.S. Surgeon General issued an advisory calling for an urgent need to address health care worker burnout, which has reached crisis levels. In a recent Doximity survey of over 2,000 U.S. physicians, over 86% reported being overworked, with more than one-third considering early retirement. Overall, two-thirds (66.7%) of physician respondents reported they are considering an employment change. The growing physician shortage issue and aging population in the U.S. only add to the severity of the situation, making it imperative to prioritize the well-being of our physicians and health care workers." (see page 19 of the report)

Medical Economics' February 2023 article The health care trends making an impact on medical practices in 2023, reports "Even the staunchest optimist can't make a case for financial improvement in 2023 as physicians in traditional fee-for-service practices will continue to battle market forces that place them at a considerable disadvantage."

The Advisory Board daily briefing article posted January 4, 2023 The 6 challenges facing health care in 2023 – and how to handle them" states that health systems will likely continue to face financial difficulties in 2023 due to ongoing staffing problems, reduced patient volumes, and rising inflation.

Doctors Aren't Burned Out from Overwork. We're Demoralized by Our Health System is the opinion guest essay posted by the New York Times on February 5, 2023 poses a different "take" on current woes of our broken health care system.

Shared from American Institute of Healthcare Compliance newsletter 03/28/2023
2023 Physician Compensation Woes: Doctors Aren't Burned Out from Overwork. We're Demoralized by Our Health System
Various sources are reporting concern related to inflation, Medicare physician payment reduction and physicians reassessing career goals in 2023.
< Continue Reading
Impact of Inflation – Is it Time to Raise Your Fees? 
Chiropractors are in the business of caring, naturally looking for any way to keep that care affordable for current and prospective patients. Sadly, harsh financial realities can and do come, forcing healthcare providers to charge more for their services.
Two of those realities in 2023 are the ever-present force of inflation and the latest rules from the Centers for Medicare and Medicaid Services (CMS). Inflation affects your fees because it simultaneously impacts a chiropractor's personal finances and their professional income; the former due to a higher cost of living, and the latter to the public's hampered ability to pay for care services and health insurance. How much have prices increased? According to one article, school lunches saw an increase of 254.1%, fuel increased by 65.7%, and eggs, 49.1%.
Dr. Mario Fucinari voiced his concerns last December, spotlighting how a CMS final rule – now in effect – decreases reimbursement rates for 2023 and reduces Medicare payments by almost 4.5 percent. Chiropractors thus entered the new year with reduced financial prospects as practitioners and a higher cost of living as people.
Those in the healthcare sector are painfully aware that millions of Americans struggle to meet ever-increasing medical expenses. Such compassion for community discomfort is at the heart of chiropractic, a fact that can make some practitioners and business owners resistant to raising their fees.
"How much of an increase is fair?"

Read More
"How much of an increase is fair?"
This is the big question! Chiropractors must ensure that "fair" applies primarily to them. You can't help patients if your practice falls into debt or closure. Help yourself by accurately calculating and then covering overhead and operating costs. 
Whatever amount is necessary to meet those two ends will help you finalize your fee rates and fight inflation. Our President and founder, Dr. Ray Foxworth, D.C., FICC, defined the five essential factors necessary for successful fee calculation:
Your fixed monthly expenses

The average number of monthly office visits over the last year

The average income per visit

Average monthly income

The average cost to deliver care
These should reveal how much you need to break even. From there, you can set a percentage markup that creates a fair profit for you and still provides value to your patients. Reviewing the market average for services in your zip code is another fee-setting step. Finally, you could use tools such as fairhealthconsumer.org, a valuable resource for calculating per-code market values in your area.
ChiroHealthUSA offers a free overhead calculator that your business can use to start reviewing your yearly income and expenses and begin adjusting your fees accordingly. Remember: if you're raising prices to stay in business while providing value through high-quality care, you're doing all you can. Contact us to learn more about what ChiroHealthUSA can do to help you, your practice, and your patients.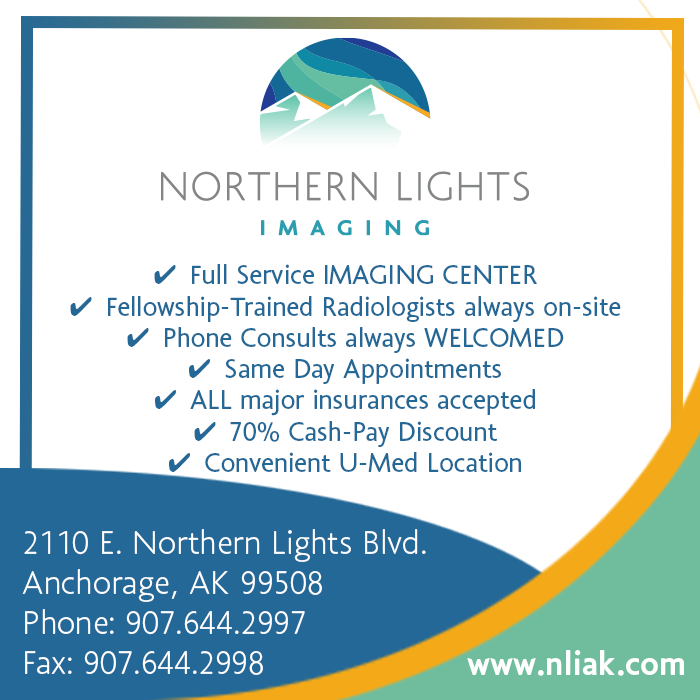 Read More
The building remodel and equipment update includes a Siemens 3T MRI, Siemens 128 Slice Low-Dose CT Scanner, Modernized Digital X-Ray Suite, Fluoroscopy Procedure Room, Ultra Sound and finally Mammography in October of 2023.  The new lobby and reception are also on-track for completion.  ACS will help announce an exciting grand re-opening for the shining new center as it gets closer. Fall of 2023 is the anticipated completion date.
In addition to its best-in-class imaging equipment, Northern Lights Imaging remains committed to uninsured Alaskans by continuing its "70% Cash Discount" program!  Calls and questions are always welcome from referring providers where you may always speak directly with a radiologist. If any of our ACS members need a radiologist's cell number, please call Sterling Grover @ (907) 841-9741 directly.
Remember Northern Lights Imaging is OPEN FOR BUSINESS during this remodel and all patients are always welcome.
The Alaska Chiropractic Society and Northern Lights Imaging Continue Their LONG and TRUSTED Relationship for 2023 and BEYOND!
Northern Lights Imaging remains a proud and loyal supporter of the ACS.  All of their providers and staff wish to express their sincere appreciation to the entire Chiropractic community of Alaska.  They've worked hard to keep their imaging center open for all patients during the extensive building remodel happening at 2110 Northern Lights Blvd. 
< Continue Reading
Change to Medicaid Fiscal Agent
If you are a Medicaid provider in the State of Alaska, you will notice that Conduent is being replace by Health Management Systems as a vendor.  However, other than the name, there will be no changes at this time to contact information or other processes.  Please see link to the SOA HMS Memo dated 10/6/2022 and continue reading for a Conduent Remittance Advice dated 3/10/2023 for more information on the transition. 
Continue Reading >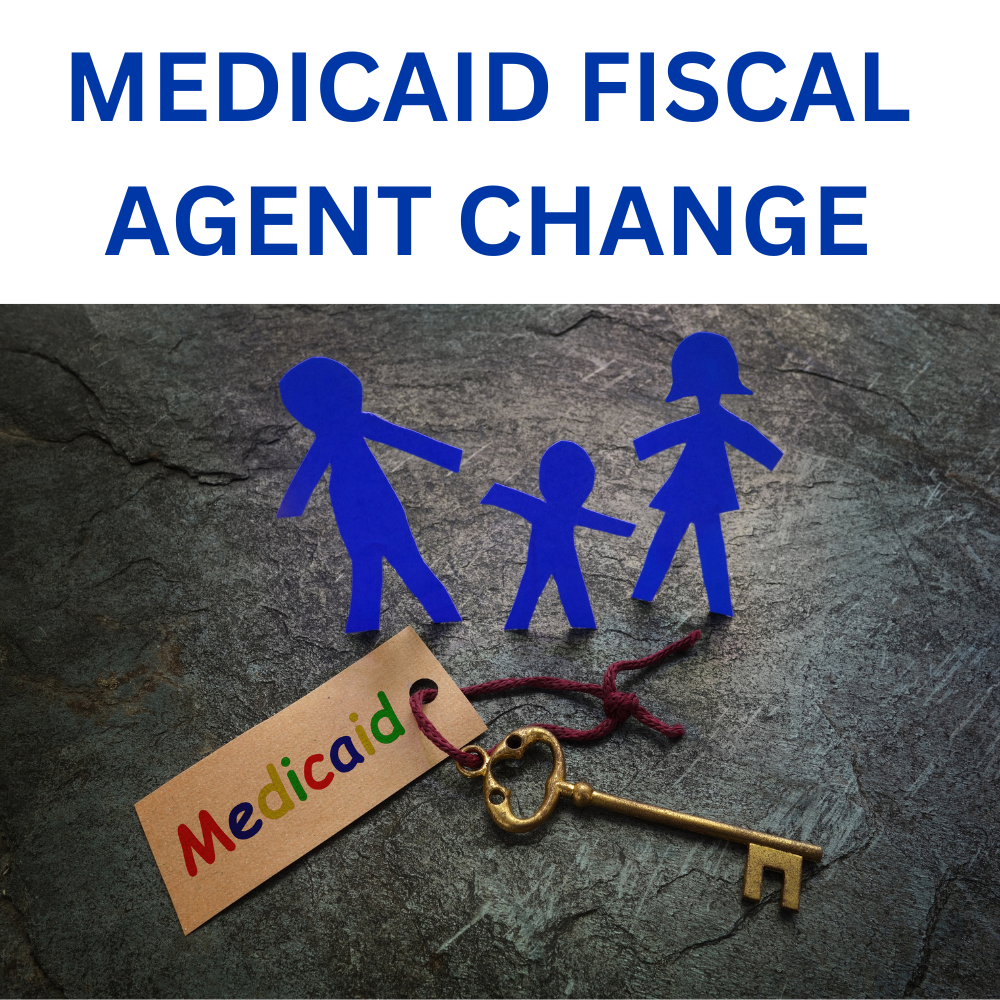 Read More
" The Request for Proposal provided for a 6-month transition process during which HMS will work together with the incumbent vendor, Conduent, to provide a seamless transfer for providers and members. This transition process is currently underway and is facilitated and supervised by HCS. The anticipated cutover date will be the end of March 2023. Phone and fax numbers currently in use should not change, nor will the current processes used for enrollment, revalidation, and claims submissions. You should see no difference in how you interact with Alaska Medicaid. Conduent will continue to operate and maintain the Medicaid Management Information System (MMIS) itself." 
From the Conduent Remittance Advice dated 3/10/2023…
The transition from Conduent to HMS is currently anticipated for April 1, 2023. You should experience no difference in how you contact the Alaska Medicaid Fiscal Agent other than a change in logo and email addresses. PO Boxes, phone and fax numbers will not change.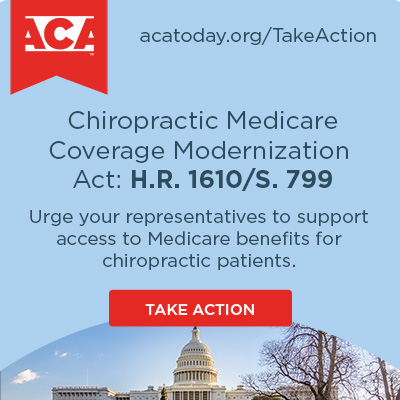 Read More
The legislation was introduced on March 14 by Reps. Gregory Steube (R-Fla.), Brian Higgins (D-N.Y), Mark Alford (R-Mo.) and John Larson (D-Conn.) in the House and Sens. Richard Blumenthal (D-Conn.) and Kevin Cramer (R-N.D.) in the Senate. Both bills were introduced with a number of bipartisan original cosponsors. An identical bill that expired last year in Congress achieved more than 150 cosponsors in the House, split almost evenly between Democrats and Republications, and six cosponsors in the Senate.
"The level of bipartisan support we achieved with the last bill tells us that this is an issue that resonates and has the momentum to go all the way," noted John Falardeau, ACA senior vice president of public policy and advocacy. "We thank Sens. Blumenthal and Cramer and Reps. Steube, Higgins, Alford and Larson for their leadership in reintroducing this important legislation, which will benefit America's seniors."
"Giving Medicare beneficiaries more options for non-drug services to treat common musculoskeletal conditions such as back pain is critical in ongoing efforts to reduce opioid overuse," noted ACA President Michael Martin, DC. "Chiropractic care is a part of the solution for many patients who seek to avoid or reduce their reliance on prescription pain medications."
H.R. 1610/S. 799 would update the Medicare statute that has limited beneficiary access to chiropractic services for over 50 years. The legislation adds no new benefits; it simply allows Medicare beneficiaries access to the profession's broad-based, non-drug approach to pain management and musculoskeletal health. This includes manual manipulation of the spine (the only chiropractic service now covered), as well as services such as manual manipulation of the extremities and numerous other non-drug treatments, evaluation and management services, and diagnostic imaging. The range of services available to beneficiaries would be determined by a chiropractor's state licensure.
Chiropractic services and other nonpharmacologic approaches to pain management have become an important part of national efforts to reduce the overuse and abuse of prescription opioid pain medications. The opioid crisis has taken its toll among seniors and other Medicare beneficiaries as it has in communities nationwide.
House, Senate Reintroduce Bill to Increase Medicare Coverage of Chiropractic Services
Both the U.S. House of Representatives and the U.S. Senate have reintroduced legislation to increase access to Medicare-covered services provided by doctors of chiropractic. The Chiropractic Medicare Coverage Modernization Act (H.R. 1610/ S. 799) would bring Medicare's coverage of chiropractic into alignment with most other federal programs and private health plans, giving seniors improved coverage of non-drug treatments to alleviate pain and improve function.
< Continue Reading
Chiropractic Safety Resources
With recent press activity in USA Today and The New York Times questioning the safety of chiropractic, the Foundation for Chiropractic Progress (F4CP) has updated its resources to support you.
The video, "An Update: Press Activity and CVA Issues," presented by Dr. Gerry Clum, walks you through the media articles, chiropractic research and appropriate responses. Click HERE to listen. 

ALL CATEGORIES NOW FREE TO MEMBERS!!
Employment Ads, Equipment for Sale, Practice for Sale, Locum Tenens Ads – ACS has Classified Ads GALORE! Check out ALL the classifieds on akchiro.org.
We've streamlined the process! Members can post their own Classified Ads by logging in and using the 
 icon. You can even upload pics for equipment for sale ads!
All ads subject to approval.
ACS is constantly on the lookout for new products and services that can help members excel in business and life. Want to see ALL the GREAT Benefits your ACS Membership Includes? Check it OUT! Here's a featured few we thought you'd like to know about!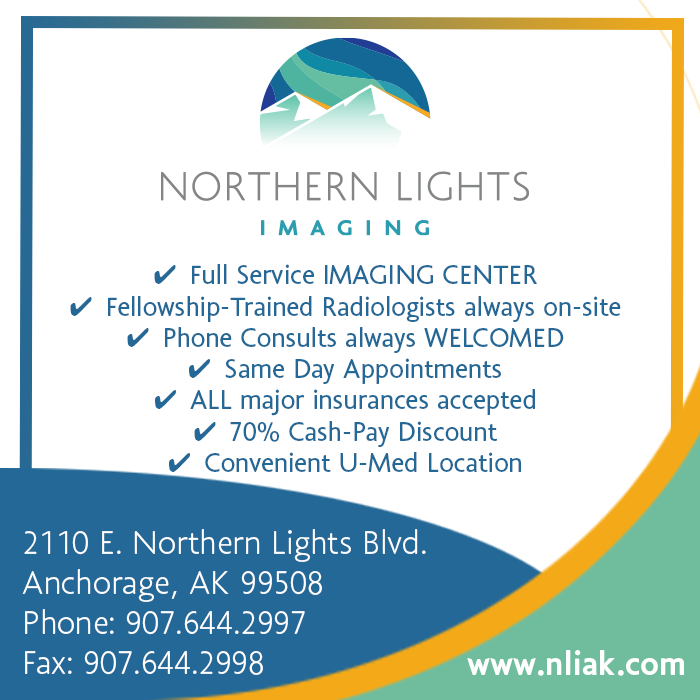 Northern Lights Imaging
Northern Lights Imaging is ACS's FIRST and longest premier corporate partner! NLI is a full-service imaging center with Fellowship-Trained Radiologists always on-site. Same-day appointments and all major insurances accepted with a 70% cash discount available for your patients. Convenient U-Med location. Exclusive Anchorage ACS Radiology Club sponsor!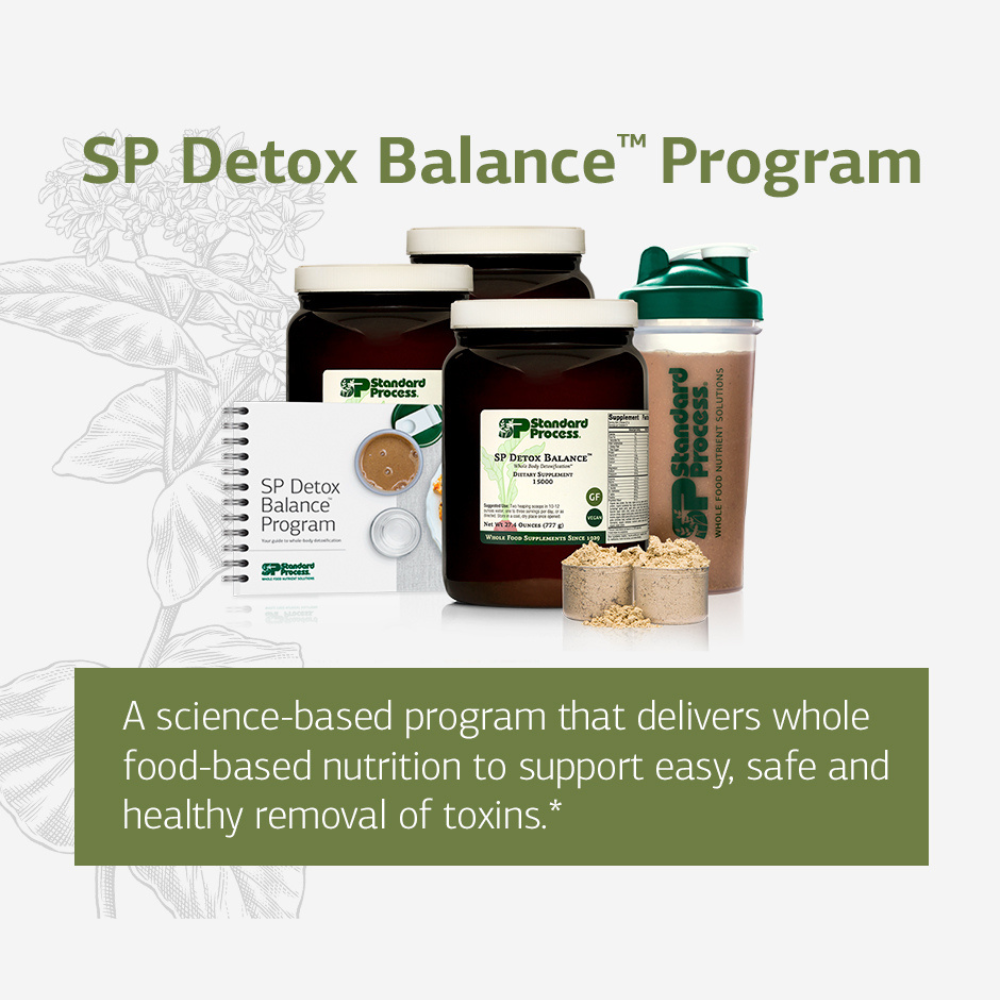 Standard Process
The body is exposed to toxins every day. The SP Detox Balance™ Program delivers whole food-based nutrition that supports easy and healthy toxin removal. It's a great opportunity to kick-start lifelong healthy habits. Click the link below to get yours today!