September 2022 Newsletter
Governor Dunleavy Proclaims 

October 2022 
Chiropractic Healthcare Month in Alaska!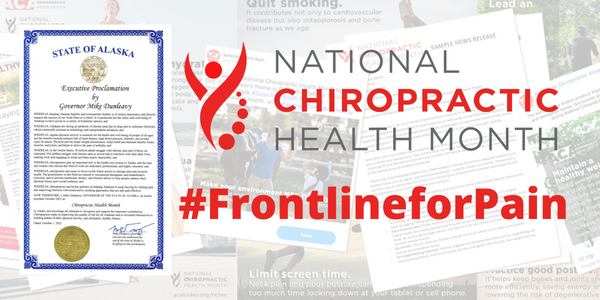 National Chiropractic Health Month 2022 will promote the use of non-drug approaches such as chiropractic services as a first line of defense against musculoskeletal pain.
It's Official! Governor Mike Dunleavy issued an Executive Proclamation making October 2022 Chiropractic Health Month in Alaska! This proclamation acknowledges the important role Chiropractors play in the health care system in Alaska and that the men and women who choose this field are dedicated, professional, and highly educated. It encourages all Alaskans to recognize and support the important contribution Chiropractors make in improving the quality of life for all Alaskans and to recommit themselves to building habits of daily physical activity, and ultimately, healthy futures. 
The Alaska Chiropratic Society encourages offices to download the October 2022 Chiropractic Health Month Proclamation and display in your chiropractic office. Reach out to the Governor's office and thank him for issuing the proclamation and showing support for chiropractic! Join ACS on our mission of Ensuring Chiropractic is the first Healthcare Choice in Alaska!
Read More
October is almost here, which means National Chiropractic Health Month (NCHM) is right around the corner! This year's theme, "Chiropractic: On the Frontline for Pain," brings attention to research and the growing support in the health care community for non-drug pain management as a first line of defense against common musculoskeletal pain. Start planning your NCHM activities today by reviewing the resources and suggestions in the ACA's National Chiropractic Health Month 2022 Campaign Toolkit here. For an NCHM quick-startguide, click here. #FrontlineforPain
White House Officially Announces Further Federal Student Loan Relief
The Biden administration announced today that it will cancel $10,000 in student loan debt for federal borrowers and $20,000 for Pell Grant recipients earning less than $125,000 a year. 
The long-anticipated announcement comes one week before the pandemic pause on student loan payments is scheduled to end. President Biden is extending that pause through the end of the year, but the administration is warning this is the final extension and borrowers should plan to resume payments in January.White House fact sheet.
See more details in the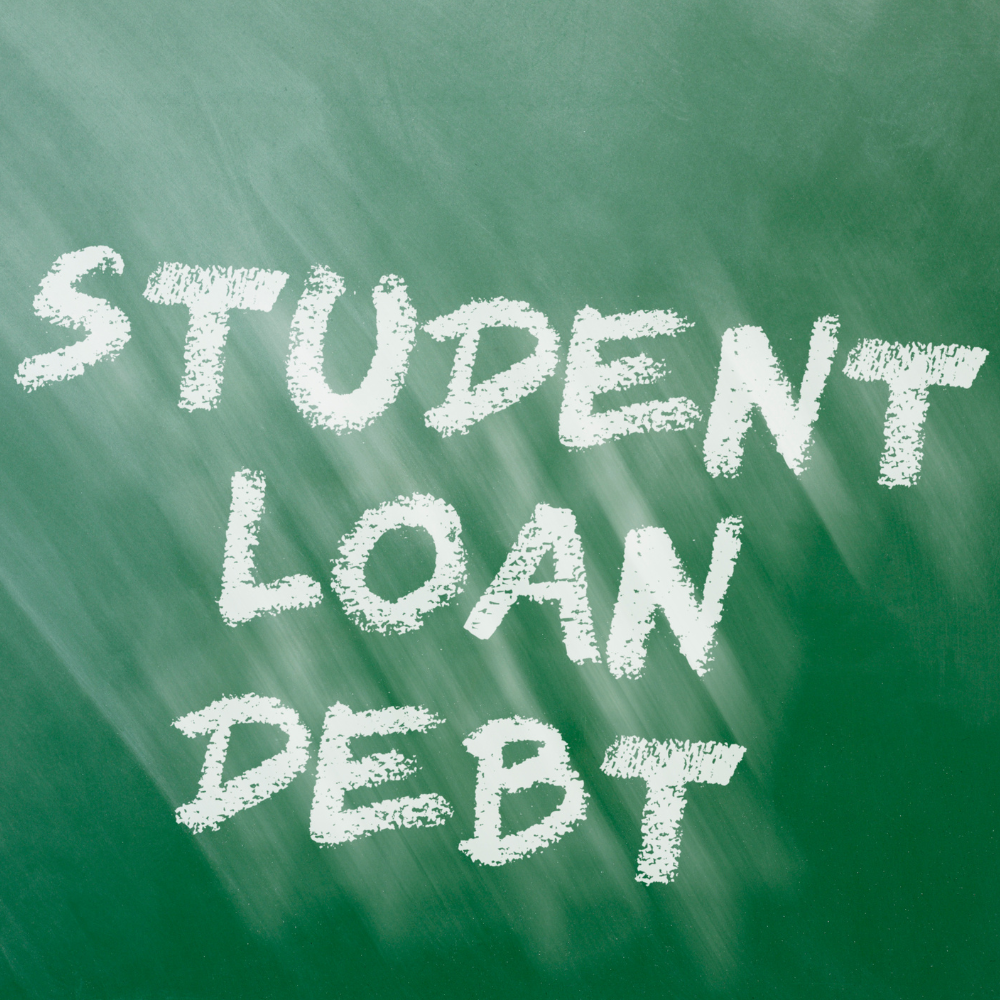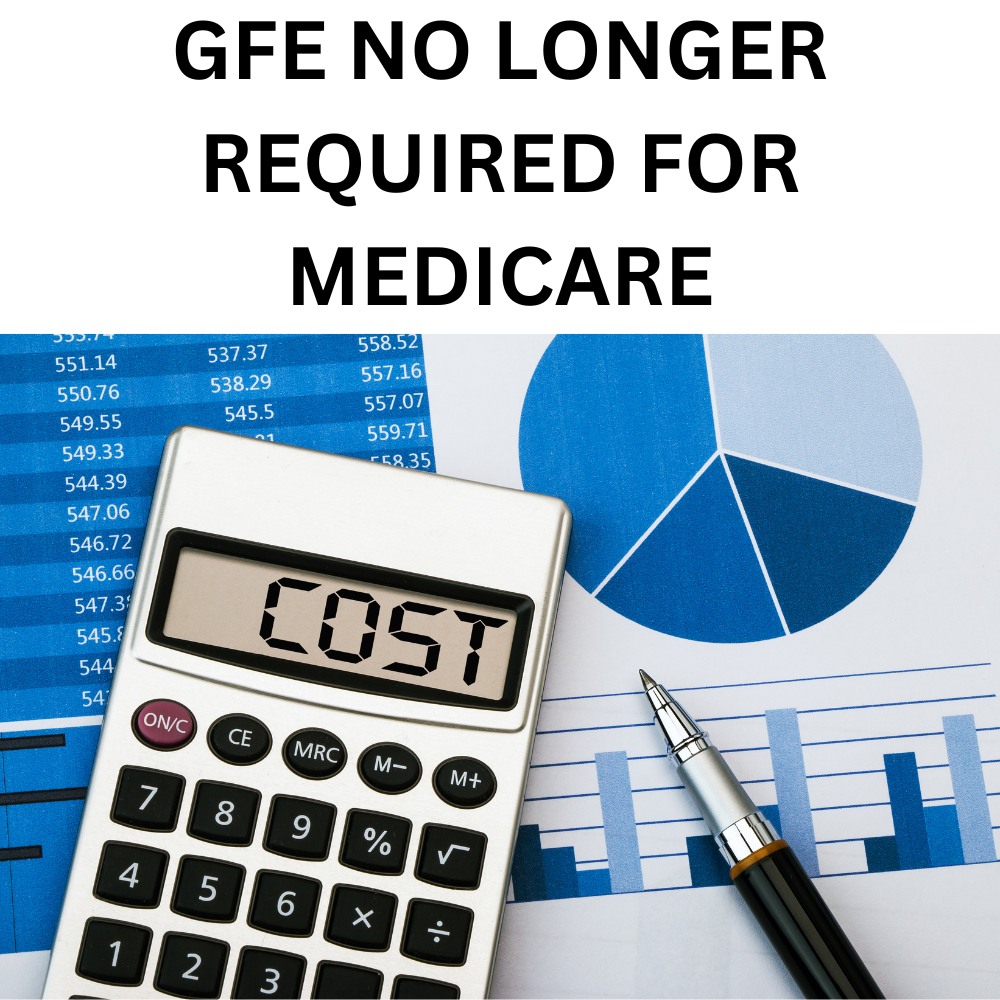 Read More
Updated news: Providers are not required to provide GFEs to Medicare patients for non-covered services.

The original rule language indicated that Medicare patients would be entitled to Good Faith Estimates (GFEs) for Medicare non-covered services (i.e., examinations, modalities, physical therapy). However, last week, in response to an inquiry, a CMS enforcement official stated that federal health care program beneficiaries are not entitled to GFEs.

Although the regulations state that even if patients have insurance, they would be entitled to Good Faith Estimates for items or services for which they do not have benefits, the CMS clarification provides relief to chiropractic physicians seeing Medicare patients. You are no longer required to provide GFEs to Medicare patients for non-covered services, i.e., all non-spinal adjustment services.

The new information comes directly from a representative of the CMS Center for Consumer Information and Insurance Oversight's Provider Enforcement Team and states, "Under the No Surprises Act statute, providers and facilities are generally not required to provide GFEs to individuals insured under Medicare, Medicaid, or other federal health care programs. To clarify, this policy applies even in cases where an individual's Federal health care program does not cover the items or services the individual is scheduling (or requesting) to be furnished by the provider or facility providing the GFE."

In these cases, CMS believes that Federal health care program enrollees should "contact their applicable Federal health care program for information and program requirements related to enrollee notifications, protections, appeal rights, and appeals processes."
NEW – Good Faith Estimates NO LONGER Required for Medicare Patients
Recent clarification from CMS provides relief to chiropractic physicians treating Medicare patients! You are NO LONGER required to provide a good faith estimate to for non-covered services.
Chiropractic License Renewals Due 12/31 – Update YOUR Mailing + Email Address Info
License renewals will be due by 12/31/2022 for the January 1, 2023 through December 31, 2024 licensing period. All licensed chiropractic physicians licensed for the full 2021/2022 bieenium are required to complete 32 credits of continuing education before submitting their renewal applications. Make sure your contact information with the Alaska Board of Chiropractic Examiners is accurate. Login to your MyLicense portal and verify your email address and mailing address are correct – and update, if not.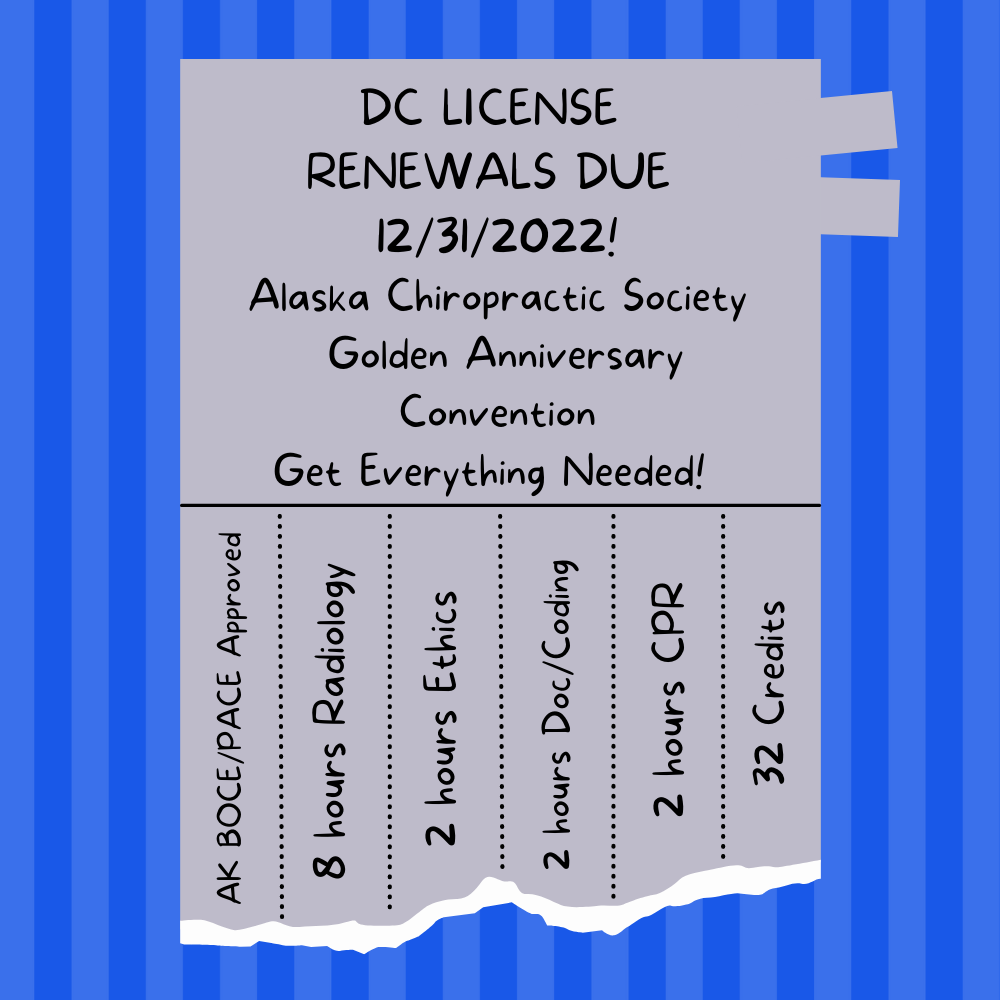 Read More
Don't get caught short of credits! Attend the ACS Convention Oct. 6-9 and earn all 32 credits you need to renew!
Don't have a MyLicense Portal. Here's information on how to start one. Using MY LICENSE will enable you to easily:
Renew – an existing professional license online.

Update – your email and mailing addresses.

Go Paperless – Opt-in to receive electronic communication about licensure, regulations changes, and other important news. 
Change your name recently? DYK you need to update the BOCE? Here's a form to guide you through the process.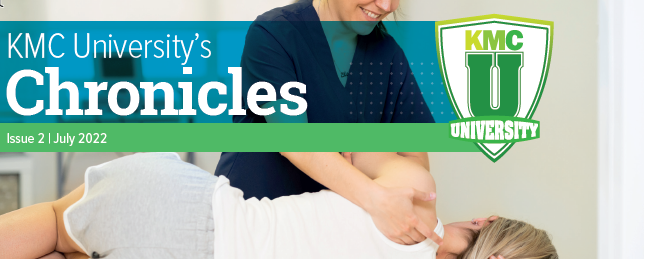 Aetna Rolls Out Code Review Program
Beginning June 1, 2022, you may see new claim edits. According to Aetna, "These are part of our Third-Party Claim and Code Review Program….support our continuing effort to process claims accurately for our commercial, Medicare and Student Health members. These edits evaluate the correct coding for level 4 and 5 E&M codes (CPT codes 99204, 99205, 99214, 99215, 99244, 99245, 99204 and 92014) using the American Medical Association (AMA) E&M criteria. Based on the outcome of the review, we may adjust your payment if the claim detail doesn't support the billed level of service. We will not change the procedure code you bill."
Based on that statement, Aetna will not down code and pay you the lower fee, instead they will deny the claim all together. With this in mind, we recommend that you evaluate your documentation and billing for E/M services. Be sure it is in line with current coding guidelines.
Premera NOW Live on Availity
Premera Blue Cross has transitioned to Availity, and they're close to removing their legacy tools on Premera.com. Make sure your office signs up for training today and is ready to go by the September 10 deadline.

What is Availity?
Availity is a free, single-source platform for multiple health plans to check member eligibility and benefits and claim status, submit prior authorizations and claims, and more. Premera is partnering with Availity because of its local and national presence and capability to deliver functionality beyond our existing secure provider portal.sign in to Availity today to access the following tools. Access to many eligibility and claims tools on Premera's secure provider portal will no longer be available as of September 10.
You can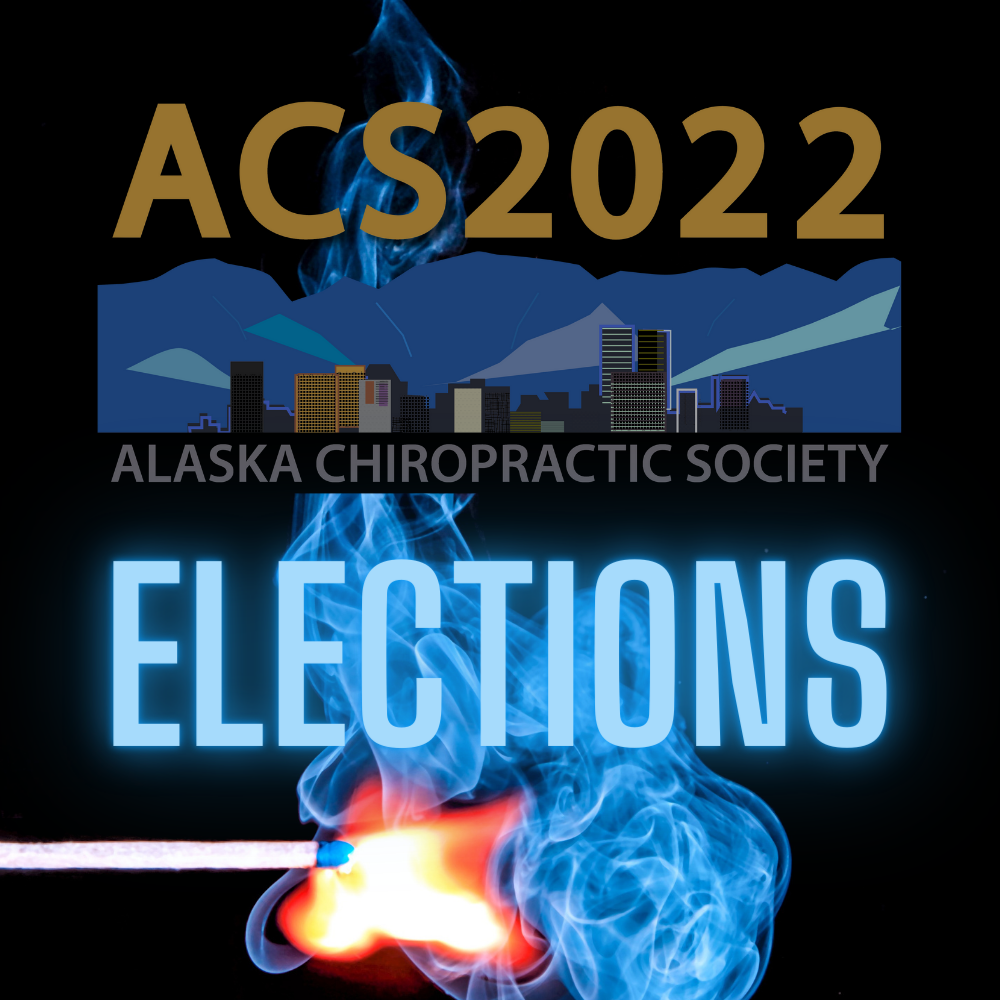 ACS Board Elections – Let the Voting Begin!
Nominations for officers for the Alaska Chiropractic Society Executive Board ended June 30 for the 2022-2024 term. Voting is now taking place via electronic ballot through 10/06/2022 with the results announced at the end of the ACS General Membership Meeting on Thursday, October 6, 2022 at the Hotel Captain Cook, Anchorage, AK.
Nominations:
President – Dr. Todd Curzie and Dr. Edward Barrington
Vice President – Dr. Kelly Ryan
Secretary – Dr. Joel Adkins
Treasurer – Dr. Michael Hanifen and Dr. David Martin
DID YOU KNOW YOU MAY HAVE $$$ TO CLAIM?
The Alaska Department of Revenue Treasury Division seems to have a number of checks for $$ owed to chiropractic businesses across the state. YOU could be one of those!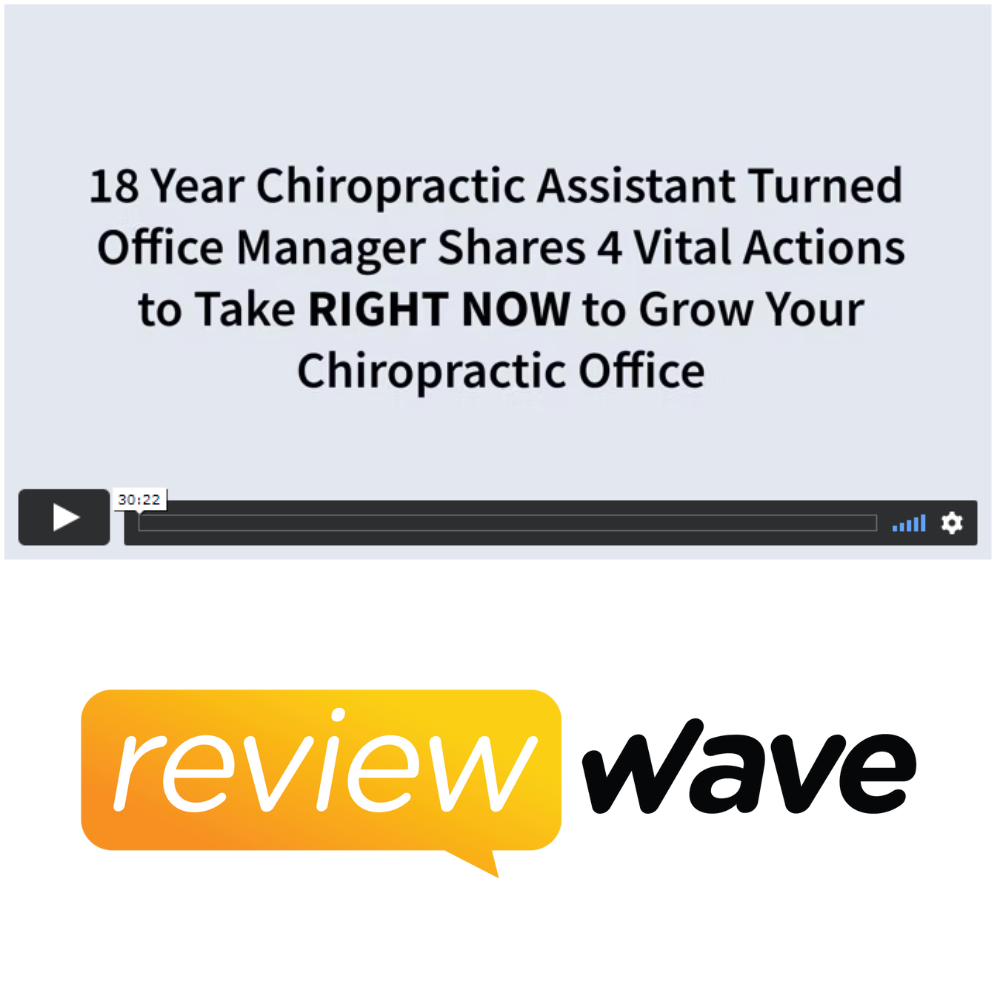 4 Proven Strategies to Increase Revenue in Your Practice
Katrina, a Chiropractic Assistant turned Office Manager with 18 years of experience in a chiropractic office, has implemented numerous strategies over the years, but none that have proven to be this powerful.In this training video, the 4 Proven Strategies to Increase Revenue in Your Practice, you will learn how to put these strategies into action immediately which will help you scale your practice, increase your revenue, and encourage patients to pay, stay and refer.
Challenges with Accepting Credit Cards
In this day and age as we're moving toward a cashless society and fewer people carry cash, accepting credit cards is a must for most business owners. Credit Card acceptance can attract new customers, increase sales and revenue, improve cash flow and is more convenient overall for both the consumer and business owner. But does it come with challenges?
This article brought to you by ACS Corporate Partner CHIROTECC! Make sure to visit Noreen at Booth #5 in the ACS ExpoHall at the ACS 2022 Golden Anniversary Convention!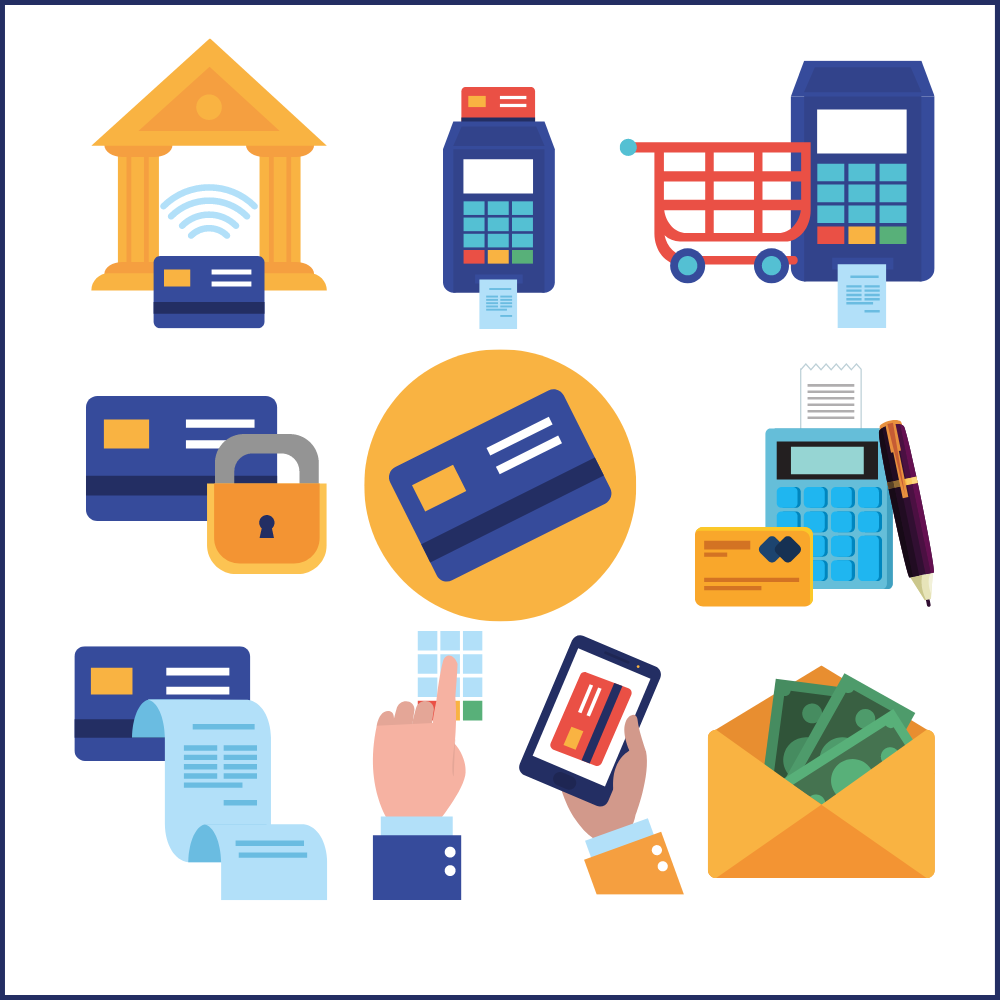 Read More
Here are a few to ponder.
Fees:  This is the biggest drawback because Credit Card transactions cost comes directly out of your revenue. These include processing fees, interchange and transaction fees, and monthly account fees such as minimum, statement, annual, PCI compliance and reporting fees.
Chargebacks or Disputes:  Consumers have the right to dispute credit card charges. In these cases, it is the business owner's responsibility to produce the original transaction receipt and/or invoice for the disputed charge. There is a possibility the business could be out the cost of that product or service plus an additional chargeback fee.
Fraud and Security:  Credit cards and their account information can easily be stolen through data breaches and cyberattacks leaving businesses vulnerable to fraud. Fraud transactions that are face to face and chip processed are generally absorbed by the card holder's bank as long as the appropriate documentation is provided. However, since online payments carry more risk, they are scrutinized at a higher level by the banks and may not be absorbed. The good news is that there are specific fraud detection and preventive measures that can be put in place to help deter fraudulent activities.
Credit Card Terminals and Gateways:  Point of Sale (POS) equipment is another expense and comes along with its own security liabilities.  Card payment gateways facilitate the communication of sensitive personal and financial data that needs to be safeguarded so that it is not compromised.
Additional Record Keeping:  Adds another level to the business's record keeping process. An organized tracking system will need to be established for all card payments to include the collection and storage of transaction receipts.
We at Chirotecc have dedicated our resources to the Chiropractic Community. Chirotecc is here to answer any of your questions, issues or concerns while offering customized payment solutions that meet your needs. To learn more about Chirotecc and what we can do for you, please visit https://chirotecc.com or call directly at 516-619-6615 or email noreen@chirotecc.com.
References
Visa.com. The Visa System: Rates, Fees and Rules. Retrieved from: https://usa.visa.com/support/small-business/regulations-fees.html#1. Accessed August 2022.
Read More
Is your office heart smart? Learn more about how adding emotional intelligence to your interactions can create a more efficient and effective way to reach those you work with.
We've all heard of IQ – the intelligence quotient based on how well we perform on mental tests compared to our peer group. Less well known is emotional intelligence. You may not have considered how your workplace requires a healthy blend of both IQ and EI (as its pioneers Drs. John D. Mayer and Peter Salovey originally abbreviated it in 1990).
Yes, smart and well-trained staff members are essential to running a superior chiropractic practice, but even the most Mensa-worthy employees will only get you halfway to your office communication goals. How team members speak, hear, and respond to each other can greatly improve when they learn to factor in their feelings – and those of their colleagues – as a vital counterbalance to simple administrative thinking.
This guide will explore the concept of emotional intelligence and explain how it works in practice so you and your colleagues can connect with greater clarity and compassion.
WHAT IS EMOTIONAL INTELLIGENCE?
Your IQ rating can stand apart from your emotions; however, emotional intelligence can't be separated from cognitive and rational thought. A good score on the latter depends on how we take the data life gives us, weigh it with the resulting feelings, and combine both sets of information before trying to communicate with others.
Developing greater emotional intelligence thus relies heavily on viewing feelings as simply more data to be analyzed and not hastily acted upon. It's an acquired, but essential, skill for clear-headed and hopefully more productive communications.
What does an office without emotional intelligence look like? At best, they're automated places where employees feel more like robots than persons, their needs and feelings are rarely if ever addressed, and where vulnerable communication seems uncomfortable or impossible.
At worst, they're places where things get personal, where frustration and anger steer decisions more than shared goals, and fear or resentment can cripple or even completely close communications. Here's how to avoid such an unfeeling fate for your office.
HOW AN EMOTIONALLY INTELLIGENT OFFICE OPERATES
These five key traits are regularly practiced by emotionally intelligent communicators and help them keep office interactions clear and calm:
People in high EI workplaces ask themselves what they're feeling, why they're feeling it, and what is the most productive way to act on the feelings. They also ask the same things of others during communication to clearly understand how each person is feeling, what led them there, and what positive resolutions can be made.
Controlling Non-verbal Communication
Did you know that 55% of communication is non-verbal? Consider learning the 55/38/7 rule as a valuable tool to help regulate negatively impactful body language, vocal tones, and inflection.
Thinking ourselves "into other people's shoes" puts colleagues on the fast track to mutual understanding. Emotionally intelligent people can think beyond themselves and even set their own emotions temporarily aside to focus on the feelings, motivations, and perspectives of team members.
Recognizing Triggers and Recurring Reactions
Do certain styles of communication you employ repeatedly cause negative reactions with one or more people? Perhaps you've noticed negative emotions in yourself when you're addressed a certain way. These are strong indicators that some EI work needs done on one or more sides to improve communications.
Low emotional intelligence can lead us to say or do things we later regret and that could negatively affect office dynamics. Those with high EI understand the stark difference between an imaginary solution that satisfies an emotional reflex, and an actual one that will have real consequences on multiple levels.
Enhancing the positive traits that you already have and cultivating those on which you're weaker will take your communicating skills to the next level.
TAKING AN EMOTIONAL INTELLIGENCE TEST
Harvard University recommends four effective EI tests for professional development, ranging from 10 to 45 minutes in length, with prices ranging from free to $9.95 and up to $49. Choosing one to fit your office's needs is time and money well spent.
Managers and supervisors can take such tests themselves and share them with their staffs. Together, a team can learn to recognize, accept, and use their emotions to become more caring, confident, and collaborative. Try it today to discover how close your office is to being that most productive of environments: a culture of communication.
About the Author: Dr. Ray Foxworth, DC, FICC
Dr. Ray Foxworth, DC, FICC, is founder and CEO of ChiroHealthUSA. For over 35 years, he worked "in the trenches" facing challenges with billing, coding, documentation, and compliance, in his practice. He is a former Medical Compliance Specialist and currently serves as chairman of The Chiropractic Summit, an at-large board member of the Chiropractic Future Strategic Plan Committee, a board member of the Cleveland College Foundation, and an executive board member of the Foundation for Chiropractic Progress. He is a former Staff Chiropractor at the G.V. Sonny Montgomery VA Medical Center and past chairman of the Mississippi Department of Health.
Improving Office Communication with Emotional Intelligence
Adding emotional intelligence (EQ) to your interactions can make a huge difference in your practice. Dr. Ray Foxworth, DC, FICC, MCS-P, discusses how to implement EQ in your office!
Insurance Denials Wearing You Down?
Alaska Chiropractic Society has received complaints of increasing issues with denials on State of Alaska, AlaskaCare Retiree and Employee claims administered by Aetna Health Plans. We have proactively developed a plan going forward to identify specific claims issues that have not been resolved through Aetna directly.
Continue Reading >

Resources
For offices who have unresolved claim denials, please used this AETNA DENIED CLAIMS REPORT form to identify who you are, the claim number for that denial, and the plan this claim was processed under. It is not necessary to attach EOB's, patient names or ID numbers. The claim number for that billed service will suffice. There is a comment section at the bottom to relay a specific service that is being denied across the board. 
E-mail the completed form to claims@akchiro.org, ATTENTION: AETNA CLAIM DENIALS.
Forms submitted to us will be relayed to a SOA Representative & the Aetna Plan Sponsor Liaison who will research each individual claim for review and resolution. Once complete, you will be notified of the findings.
Leadership and Business Tips

ALL CATEGORIES NOW FREE TO MEMBERS!!
Employment Ads, Equipment for Sale, Practice for Sale, Locum Tenens Ads – ACS has Classified Ads GALORE! Check out ALL the classifieds on akchiro.org.
We've streamlined the process! Members can post their own Classified Ads by logging in and using the 
 icon. You can even upload pics for equipment for sale ads!
All ads subject to approval.
ACS is constantly on the lookout for new products and services that can help members excel in business and life. Want to see ALL the GREAT Benefits your ACS Membership Includes? Check it OUT! Here's a featured few we thought you'd like to know about!
Chirotecc
NEW ACS Basic Partner CHIROTECC – your member benefit provider for credit card processing – customizes a merchant services program that meets all your needs and lets you concentrate on what's most important – your patients and your business! Free cash discount + EMV compliant equipment provided, live US-based support, no contracts, upfront or hidden fees AND MORE! Contact Noreen Kaim at 516-619-6615 to find out more or VISIT her at Booth #5 in the Expo Hall at the ACS 2022 Golden Anniversary Convention!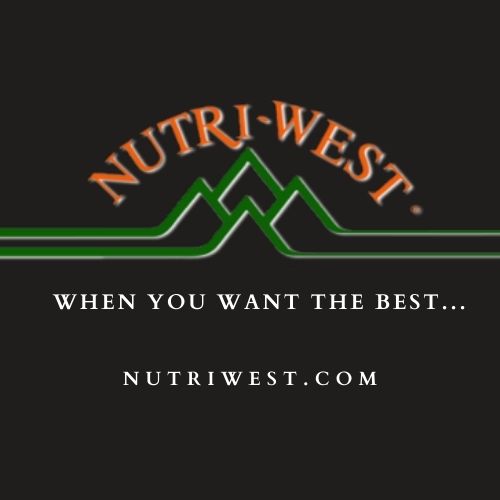 Nutri-West
Nutri-West manufactures therapeutic nutritional products for licensed healthcare professionals and was founded by the late Paul White, DC. The company is still owned and operated by his family. Nutri-West is one of the last companies that have regional distributors and are very chiropractic-based, which allows the best support possible for your clinic needs. Nutri-West Pacific, a new ACS Preferred Corporate Partner, are your distributors – that's Mark Earnhart, DC, his wife, Jeanine, and their daughter and back-office CA, Laura Holden! They have been utilizing Nutri-West products in their clinic for over 20 years and have been teaching doctors and their CAs how to incorporate nutritional supplementation with patients for over 15 years. Call or email to schedule an appointment to see how they can help YOUR office grow to its full potential and take patients health to the next level. Visit Nutri-West at Booth #4 in the Expo Hall at the ACS 2022 Golden Anniversary Convention!
800-458-7606  |  nwp@nutriwestpacific.com