AlaskaCare Retiree Health
Plan Settlement Agreement with RPEA

The Division of Retirement and Benefits (the Division) announced a settlement agreement with the Retired Public Employees of Alaska, Inc. (RPEA) in two lawsuits involving the AlaskaCare Retiree Medical and Dental, Vision, and Audio (DVA) plans in their March, 2022 newsletter.  
The agreement protects health care benefits from diminishment, as mandated by the Alaska Constitution, and it marks an end to years of costly litigation. Both parties agree that the terms are more favorable to retirees than the likely outcome had either case continued to trial. Read the press release here.
Medical-Specific Settlement Terms
Plan Amendment to Clarify Medical Necessity Terms: The Division will propose a Plan Amendment to clarify certain terms, detail the Plan's procedures for determining whether services are medically necessary, and affirm the Plan Administrator's (Commissioner of Administration) ultimate authority to make medical necessity determinations. The public will have at least 60 days to comment on this proposed amendment before it takes effect.
Rehabilitative Care Coverage Clarification: The Division will issue a benefit clarification to specify that when treatment is being provided for musculoskeletal disorders, a medical necessity review will be performed after 25 visits in a year for a specific episode of care. If the review determines the course of treatment is necessary for maintenance care, 10 additional visits will be allowed in that year for that episode of care.
Here is the Notice of Proposed Amendment to the AlaskaCare Defined Benefit Retiree Health Plan and the draft Retiree Plan Amendment to review. 
You may comment on the proposed Plan Amendment by submitting written comments:
By Mail:
State of Alaska Department of Administration
Division of Retirement and Benefits
PO Box 110203
Juneau AK 99811-0203.
By OPN:
Enter your comments on the Online Public Notices page.
All comments must be received no later than 4:30 p.m. on May 20, 2022. A public teleconference about the proposed amendment will be held on Monday April 25 at 2 p.m. Alaska time.
Teleconference # (855) 244-8681
Meeting # 2453 805 2753
ID# 68464377
Notice of Proposed Regulation Changes – Board of Chiropractic Examiners
The Board of Chiropractic Examiners proposes to update regulations regarding examination requirements and establish temporary military courtesy license for an active duty military member or spouse of an active duty military member of the armed forces of the United States who meets the requirements of the regulations to practice as a chiropractic physician.
Click on Read More button for more information. 
Written comments deadline: 4:30 p.m. on May 6, 2022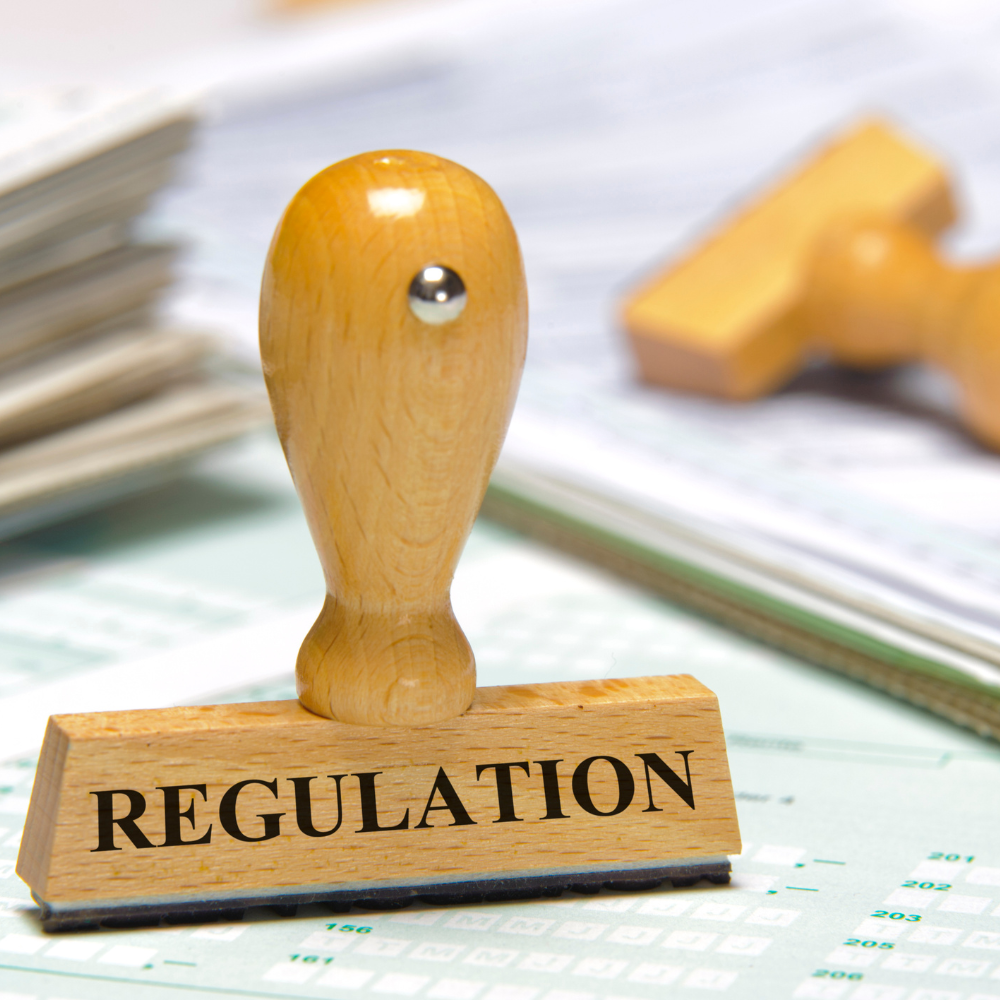 Medicare Sequestration Reduction Adjustment Effective April 1
Due to congressional action taken in December 2021, effective April 1, 2022, all Medicare fee-for-service claims are subject to a 1% sequestration payment reduction.
Absent congressional action, an additional 1% cut will take place beginning July 1, 2022. Other cuts temporarily postponed in December's legislation – including a 4% PAYGO cut associated with the cost of the American Rescue Plan – will take place in 2023 unless Congress acts to stop them.
The ACS continues to work very closely with our national partners on this issue and will keep you as up to date as possible as more information becomes available.
ACS BIENNIAL STATE CONVENTION
OCTOBER 6-9, 2022
We are neck deep in setting up the ACS Biennial Convention October 6-9, 2022 where you will be able to earn up to 32 credits over 4 days of attendance.
NEW FORMAT this year!! Friday, Saturday and Sunday mornings will have general sessions with keynote speakers Dr. Sherry McAllister, Dr. John Rosa, Dr. Jay Greenstein and Dr. Cindy Howard to inform and inspire you on relative topics in today's ever changing professional landscape! Informative panel sessions will follow with Opioids: Dose of Reality; Documentation in the 21st Century – How Regulations and Technology are Changing the Game; and Ethical Practices and Communicating Effectively: the Subject of SEX to engage and illuminate (and earn those required documentation and ethics credits!)
Your afternoons will be filled with our hugely successful multi-session format with your choice of a wide range of topics and speakers in two-hour blocks. All day Thursday you will have your choice of seminars to attend! CPR Certification offered all 4-days for DCs + Staff.  

CA Program = Intensive Billing Workshops with Brandy Brimhall Fri+Sat AM + Office P+P with Kristi Hudson and Heather Simmons, PLUS CA Exam Protocols w/Dr. Louis Crivelli and MORE! 
NEW this year! Registration will even include a bank of online ON-DEMAND courses to help ease stress and free up time for important things at convention like practice management learning, networking, and EXPO time!  
Paper Registration is AVAILABLE NOW to GUARANTEE YOUR SPOT! Online registration OPENING SOON! …Enhanced Memberships – REMEMBER – Convention REGISTRATION is INCLUDED for DC + one Staff member!!!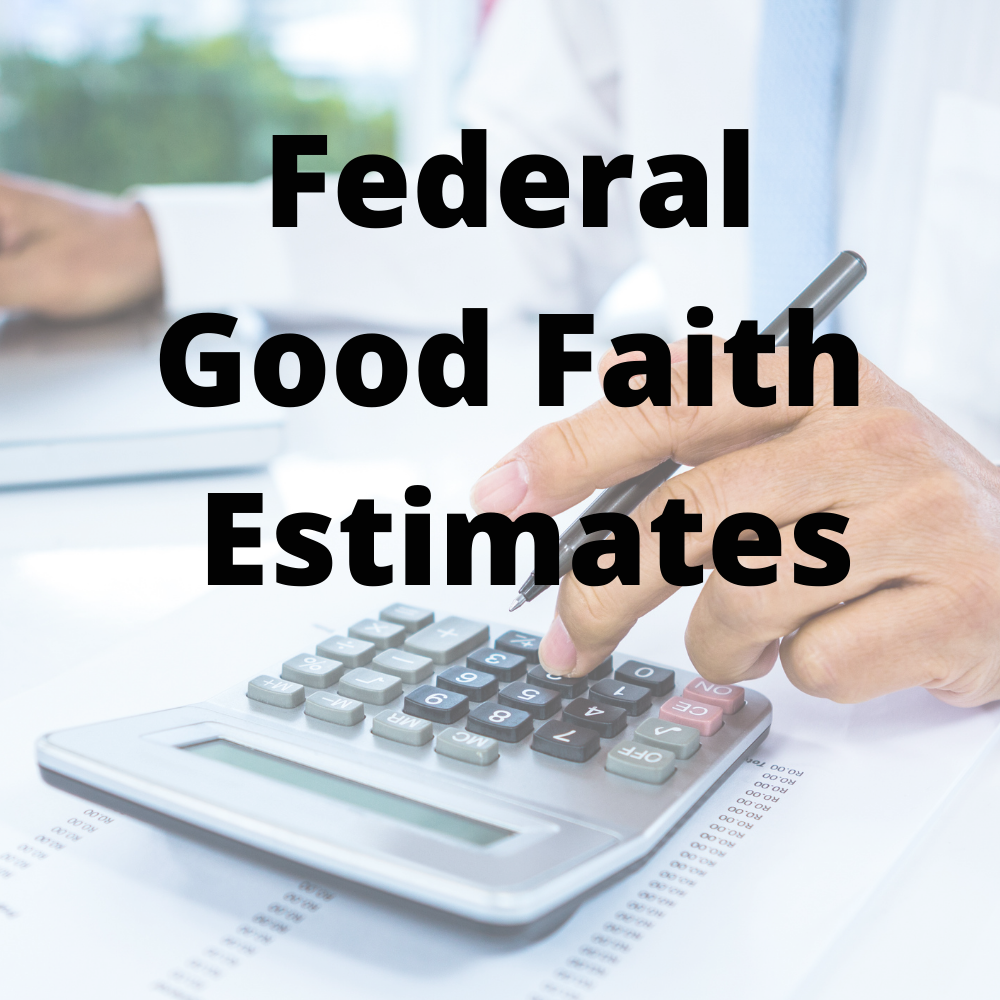 Federal Good Faith Estimates – FAQs Part 2 Released 4/5/2022
Is a provider or facility required to provide a GFE to uninsured (or self-pay) individuals upon scheduling same-day (or walk-in) items or services?
Answer: 
No. The requirement to provide a GFE to an uninsured (or self-pay) individual under 45 CFR 149.610 is not triggered upon scheduling an item or service if the item or service is being scheduled fewer than 3 business days before the date the item or service is expected to be furnished.
For example, if an uninsured (or self-pay) individual arrives to schedule same-day laboratory testing services, the laboratory testing provider or facility is not required to provide the individual with a GFE.
ACS Board Nominations NOW OPEN!
PASSIONATE ABOUT CHIROPRACTIC? DRIVEN TO PROTECT THE PROFESSION? HAVE THE DETERMINATION TO LEAD? FIRED UP ABOUT INSURANCE POLICY OR LEGISLATION?
Nominations for officers for the Alaska Chiropractic Society Executive Board for the 2022-2024 term NOW OPEN for the positions of President, Vice-President, Secretary, and Treasurer. Voting will take place in October via electronic ballot with the results announced at the end of the ACS General Membership Meeting on Thursday, October 6, 2022 at the Hotel Captain Cook, Anchorage, AK. 
These current members of the Executive Board have expressed an interest in running for the open positions above.
  President – Dr. Todd Curzie
Vice President – Dr. Kelly Ryan
Secretary – Dr. Joel Adkins

To view a summary of each officer`s responsibilities, Click HERE. 
Please review the criteria for NOMINATION OF OFFICERS according to the Articles of Incorporation of the Alaska Chiropractic Society in preparation.
Questions, please contact Debbie Ryan, CEO at 907-317-4486 or Sheri Ryan, COO at 907-903-1350.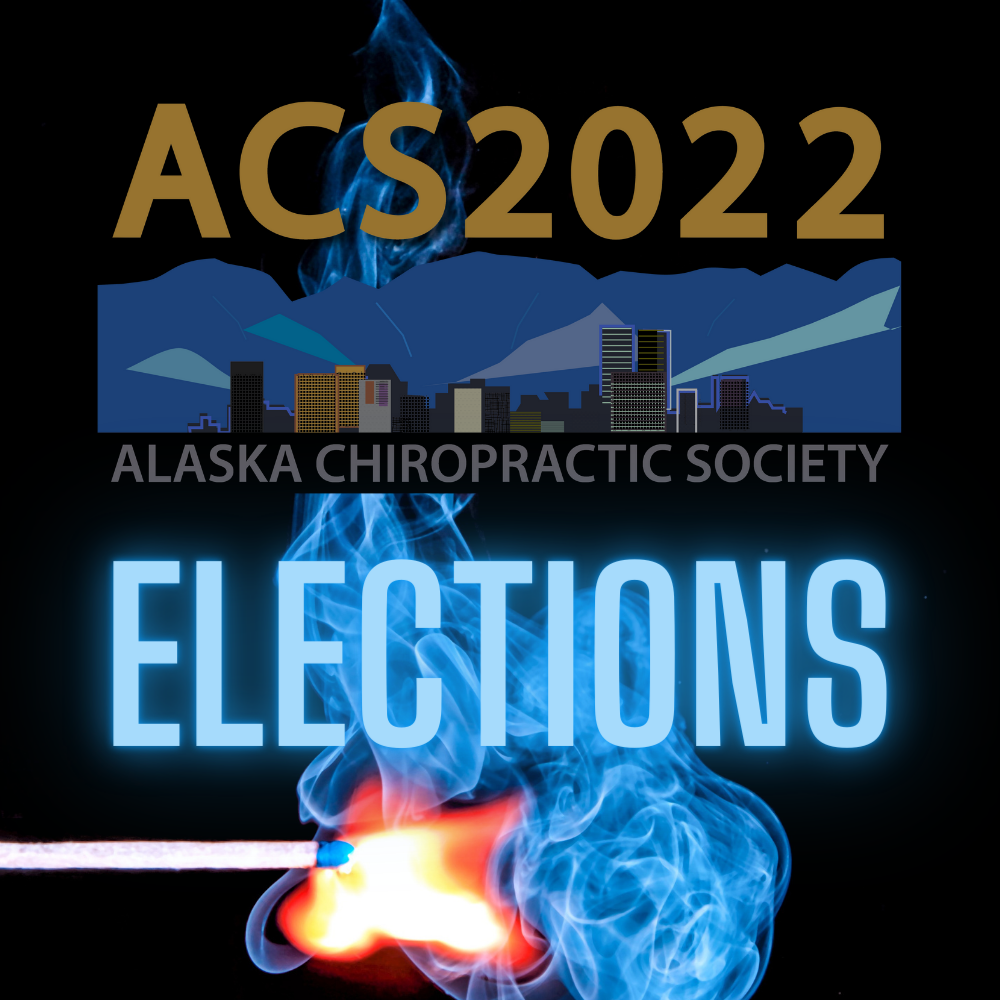 Articles of Incorporation
SECTION 1.  Nominations of any qualified doctor of chiropractic (qualified being defined under Article V, Section 2.) shall be submitted to the existing officers of the A.C.S not later than July 1, of each election year.  All nominations must be submitted in writing by the nominator with the approval of the nominee.               
SECTION 2. QUALIFIED DEFINED:                           

ITEM A. The nominee must be a member in good standing of the A.C.S.  


ITEM B. The nominee must have practiced within the State of Alaska for at least one year.  The exception is at the time of charter.

ITEM C. It must be evident to other members that the nominee contemplates continued residence throughout his term of office. 

ITEM D. The nominee must have maintained a high level of professionalism.                           

ITEM E. The nominee must consider time involved to fulfill the responsibilities of the position.

ITEM F: The nominee for secretary must have a basic working knowledge  of the mechanics of correspondence.       

ITEM G: The treasurer must have a familiarity with mathematics and bookkeeping procedures.

ITEM H: The new elected officials shall meet individually and as a group for a time sufficient to insure a smooth transition of duties.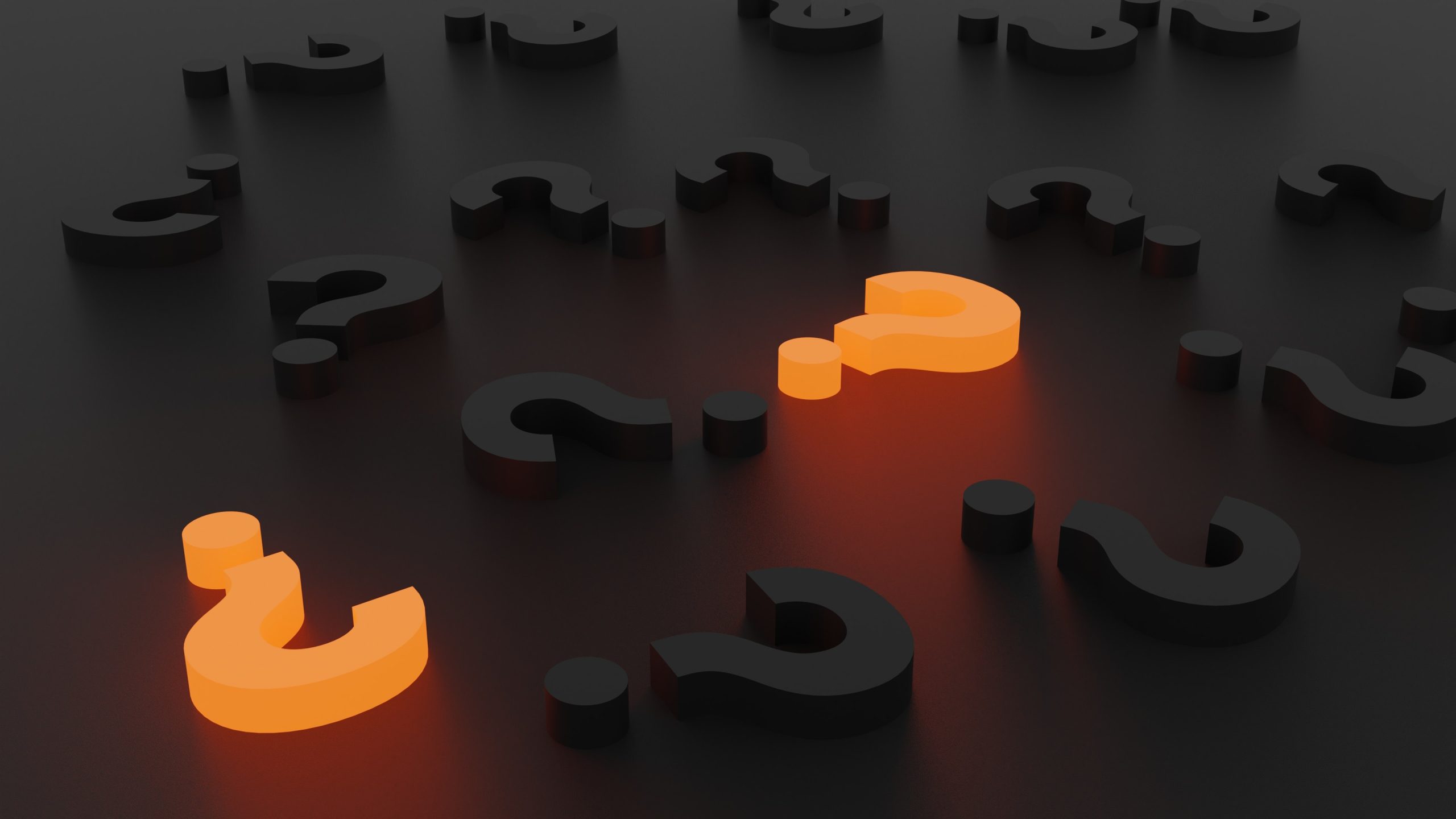 AK Workers' Comp – IME/SIME – What's the Skinny on Out-of-State Chiros?
Does an out of state chiropractor have to be licensed in Alaska to perform an IME/Sime for AK Workers' Compensation? 
Depends. Is the out of state chiro performing a face-to-face physical examination of the work comp patient? If the answer is YES – they are performing a face-to-face physician exam – NEXT question.
Is the examination being done in Alaska? If yes, then the answer is YES, the out of state chiropractor must have a valid license to practice chiropractic in the State of Alaska. See 12 AAC 40.945 below and any exceptions under 08.64.370 that may apply.
If the answer to the second question (is the exam being done in AK) is NO, click the Read More button for more information.
< Continue Reading
Alaska Doctor Fill-In List
We're looking at creating a "Doctor Fill-In List*" or sometimes known as a "Locum list"*. This fill-in list will be used around the state when a doc needs help in their office – whether that's a chiropractor taking maternity leave or having health issues that doesn't allow them to practice (think like broken bone, etc). If you're interested in being on our "Fill-In List" – please email the ACS (admin@akchiro.org) with your name, best number to contact you, where you're located and where you are willing to travel! Being on the list does not obligate you to fill in for any doctor. We will start a page on our website that lists docs willing to serve as a locum doc. It will be up to each party to agree upon terms, hours, days, etc. We are just creating that initial point of contact for those who have the availability to help a doc in need.
Remember – ACS Classifieds have a Relief/Cover Doctor category where you can find coverage doctors and ACS Members can place FREE ADS!*AK chiropractic license is required to be listed 

Coding for a Performance of an X-Ray Service vs. Counting the Work as a Part of MDM
When x-rays are audited on the same date as an E/M encounter we have one of three decisions to make about the work that went into the radiological exam when the practice owns x-ray equipment and does their own interpretations internally. First, we must determine whether the x-ray was completed on that date and personally interpreted by the rendering provider supporting a separately billable x-ray service. Second, we must review documentation to be able to tell whether the provider reviewed an external x-ray report of another provider to be counted towards an element of Medical Decision Making (MDM). Third, if there was an external x-ray was discussed and the note does not show the review of another provider's x-ray report we must review documentation for support of a personal interpretation of the external x-ray image, which also would be counted towards an element of MDM for an E/M service.
Chiropractic Pilot Project – 
Survey Request
The Alaska Chiropractic Society is exploring a potential cooperative advertising campaign with the Foundation of Chiropractic Progress (F4CP). One option is about the Chiropractor Care to Prevent and Reduce Opioid Misuse for All Alaskans Program. This unique pilot project is open for participation to all chiropractors statewide to assist patients 21 and older who do not have chiropractic coverage through any other payor. This project is funded with $2M of state general funds and launched March 1 and runs through June 30 or until funds are exhausted.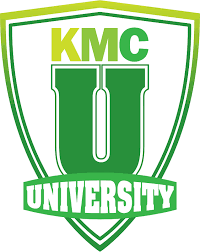 Do I Need to Use a Shredding Company to be HIPAA Compliant When Disposing of Medical Records?
Watch this video from KMC University's Help Desk where Jill Foote discusses disposing of medical records. Although you must be careful about the way you destroy data, the privacy and the security rules do not require a particular disposal method. The reason we know this is because of the different or variety disposal methods that are listed on the HHS site for paper records. They actually say you can shred them. They talk about burning, pulping and pulverizing. So no matter what it is, the point is the PHI must be rendered essentially unreadable, indecipherable and otherwise cannot be kind of reconstructed. So common sense, we know that covered entities are not permitted to abandon protected health information or old records they can't dispose of them in dumpsters or somewhere that could be exposed to the public. So what are some to dos to come out of this? It's important to locate your retention laws for your state that apply to injury cases, minors and then those federal beneficiary plans.
Alaska Medical Record Retention Statutes
This is the Alaska statute that deals with medical records for "facilities". Although in statute definition, a chiropractic clinic is not a "facility", there is not a statute that covers physicians in their private practices. This is the statute given as a reference for chiropractic offices for use as applicable when dealing with medical records and retention in Alaska.
Continue Reading >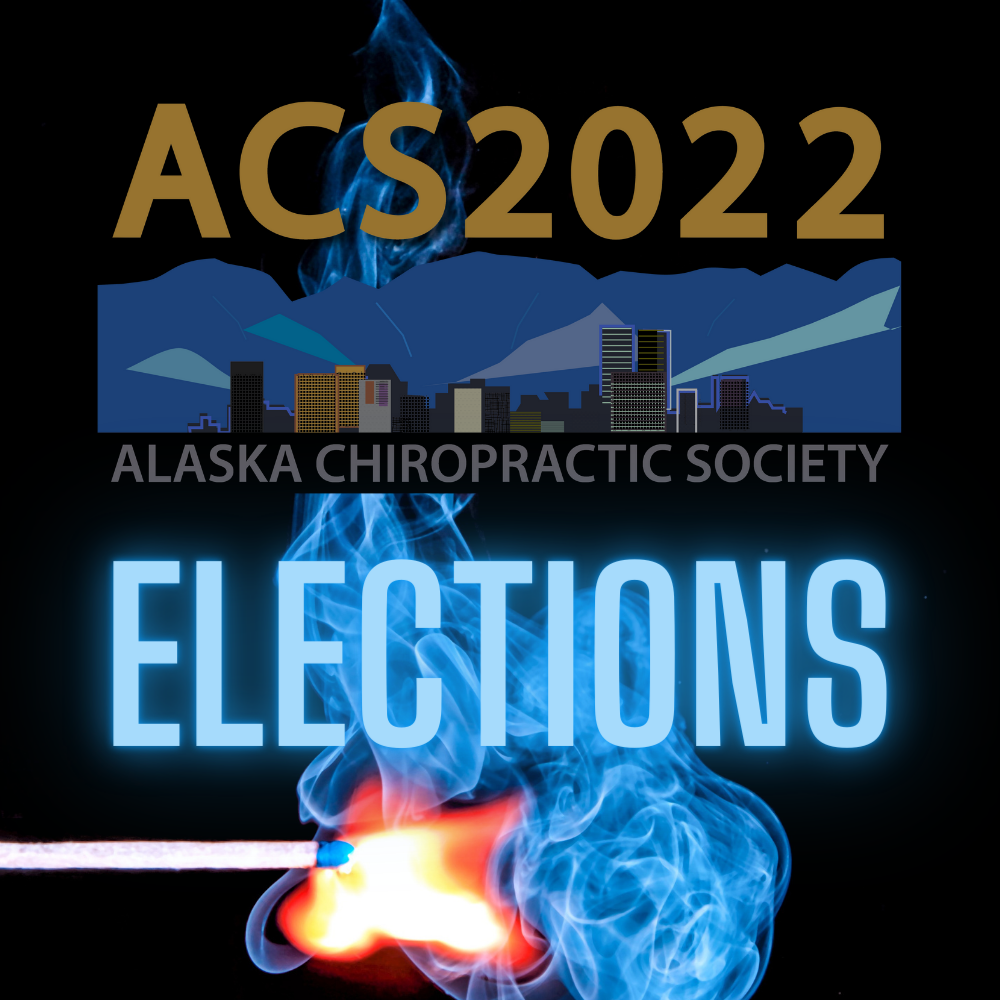 Medical Record Service Statute
7 AAC 12.770. Medical record service
(a) Each facility, with the exception of home health agencies, hospice agencies, intermediate care facilities for individuals with an intellectual disability or related condition, and birth centers, must have a medical record service that complies with the applicable provisions of this section. A frontier extended stay clinic must comply with (b), (d), (g), and (i) – (k) of this section in addition to the requirements of 7 AAC 12.483.
(b) A facility must keep records on all patients admitted or accepted for treatment. The medical records, including x-ray films, are the property of the facility and are maintained for the benefit of the patients, the medical staff, and the facility. Medical records are subject to the requirements of AS 18.05.042, 7 AAC 43.030, and 7 AAC 43.032. This section does not affect other statutory or regulatory requirements regarding access to, use of, disclosure of, confidentiality of, or retention of record contents, or regarding maintenance of health information in patients' records by health care providers. A facility must maintain originals or accurate reproductions of the contents of the originals of all records, including x-rays, consultation reports, and laboratory reports, in a form that is legible and readily available
upon request, to the attending physician or other practitioner responsible for treatment, a member of the facility's medical staff, or a representative of the department; and

upon the patient's written request, to another practitioner.
(c) Each in-patient medical record must include, as appropriate
(1) an identification sheet which includes the
(A) patient's name;

(B) medical record number;

(C) patient's address on admission;

(D) patient's date of birth;

(E) patient's sex;

(F) patient's marital status;

(G) patient's religious preference;

(H) date of admission;

(I) name, address, and telephone number of a contact person;

(J) name of the patient's attending physician;

(K) initial diagnostic impression;

(L) date of discharge and final diagnosis; and

(M) source of payment;
(2) a medical and psychiatric history and examination record;
(3) consultation reports, dental records, and reports of special studies;
(4) an order sheet which includes medication, treatment, and diet orders signed by a physician;
(5) progress notes for each service or treatment received;
(6) nurses' notes which must include
(A) an accurate record of care given;

(B) a record of pertinent observations and response to treatment including psychosocial and physical manifestations;

(C) an assessment at the time of admission;

(D) a discharge plan;

(E) the name, dosage, and time of administration of a medication or treatment, the route of administration and site of injection, if other than by oral administration, of a medication, the patient's response, and the signature of the person who administered the medication or treatment; and

(F) a record of any restraint used, showing the duration of usage;
(7) court orders relevant to involuntary treatment;
(8) laboratory reports;
(9) x-ray reports;
(10) consent forms;
(11) operative report on in-patient and out-patient surgery including pre-operative and post-operative diagnosis, description of findings, techniques used, and tissue removed or altered, if appropriate;
(12) anesthesia records including pre-operative diagnosis and post-anesthesia follow-up;
(13) a pathology report, if tissue or body fluid is removed;
(14) recovery room records;
(15) labor record;
(16) delivery record;
(17) record of a neonatal physical examination and condition on discharge;
(18) if the patient was in inpatient care for 48 hours or more, a discharge summary, prepared and signed by the attending physician or mid-level practitioner, that summarizes
(A) significant findings and events of the patient's stay in the facility;

(B) conclusions as to the patient's primary and any associated diagnoses; and

(C) disposition of the patient at discharge including instructions, medications, and recommendations and arrangements for future care; and 
(19) if the patient was in inpatient care for less than 48 hours, a final discharge progress note signed by the attending physician or mid-level practitioner.
(d) A facility must maintain procedures to protect the information in medical records from loss, defacement, tampering, or access by unauthorized persons. A patient's written consent is required for release of information that is not authorized to be released without consent. A facility may not use or disclose protected health information except as required or permitted by 45 C.F.R. Part 160, subpart C, and 45 C.F.R. Part 164, subpart E, revised as of October 1, 2005, and adopted by reference.
(e) A record must be completed within 30 days of discharge and authenticated or signed by the attending physician, dentist, or other practitioner responsible for treatment. The facility must establish policies and procedures to ensure timely completion of medical records. A record may be authenticated by a signature stamp or computer key instead of the treating practitioner's signature if the practitioner has given a signed statement to the hospital administration that the practitioner is the only person who

has possession of the stamp or key; and

may use the stamp or key.
(f) Medical records must be filed in accordance with a standard health information archival system to ensure the prompt location of a patient's medical record.
(g) The facility must ensure that a transfer summary, signed by the physician or other practitioner responsible for treatment, accompanies the patient, or is sent by electronic mail or facsimile transmission to the receiving facility or unit, if the patient is transferred to another facility or is transferred to a nursing or intermediate care service unit within the same facility. The transfer summary must include essential information relative to the patient's diagnosis, condition, medications, treatments, dietary requirement, known allergies, and treatment plan.
(h) Each facility subject to the provisions of this section, with the exception of an ambulatory surgical facility and a frontier extended stay clinic, must employ the services of a health information administrator who is registered by the American Health Information Management Association or a records technician who is accredited by the American Health Information Management Association to supervise the medical record service. If the administrator or technician is a consultant only, the administrator or technician must visit the facility not less than biannually to organize and evaluate the operation of the service and to provide written reports to the medical record service and the administration of the facility.
(i) The facility must safely preserve patient records for at least seven years after discharge of the patient, except that
x-ray films or reproductions of films must be kept for at least five years after discharge of the patient; and

the records of minors must be kept until the minor has reached the age of 21 years, or seven years after discharge, whichever is longer.
(j) If a facility ceases operation, the facility must inform the department within 48 hours before ceasing operations of the arrangements made for safe preservation of patient records as required in this section. The facility must have a policy for the preservation of patients' medical records in the event of the closure of the facility.
(k) If ownership of the facility changes, the previous licensee and the new licensee shall, before the change of ownership, provide the department with written documentation that
the new licensee will have custody of the patient's records upon transfer of ownership, and that the records are available to both the new and former licensee and other authorized persons; or

arrangements have been made for the safe preservation of patients' records, as required in this section, and the records are available to the new and former licensees and other authorized persons.
(26) "facility" means a (A) general acute care hospital; (B) specialized hospital; (C) nursing home; (D) intermediate care facility for individuals with an intellectual disability or related condition; (E) ambulatory surgical center; (F) birth center; (G) mental health center; (H) home health agency; (I) rural primary care hospital; (J) critical access hospital; (K) long-term acute care hospital; and (L) frontier extended stay clinic;

ALL CATEGORIES NOW FREE TO MEMBERS!!
Employment Ads, Equipment for Sale, Practice for Sale, Locum Tenens Ads – ACS has Classified Ads GALORE! Check out ALL the classifieds on akchiro.org.
We've streamlined the process! Members can post their own Classified Ads by logging in and using the 
 icon. You can even upload pics for equipment for sale ads!
All ads subject to approval.
ACS is constantly on the lookout for new products and services that can help members excel in business and life. Want to see ALL the GREAT Benefits your ACS Membership Includes? Check it OUT! Here's a featured few we thought you'd like to know about!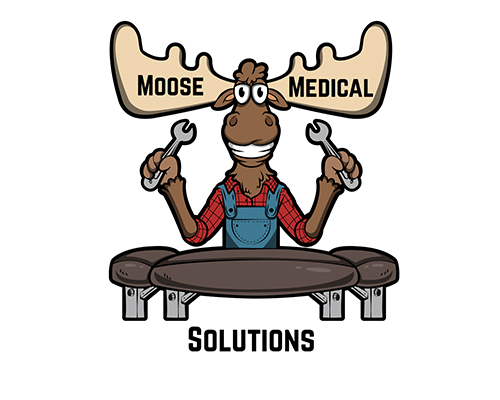 Moose Medical Solutions
Check out Moose Medical Solutions for all our table repair needs! This family business, with over 40 years of experience in HVAC, aviation and medical industries, is fully prepared to provide repair, tune-up, and perform preventative maintenance of chiropractic tables! And they're a NEW ACS Standard Partner!
Moose Medical Solutions – Our goal is to provide personal & professional services with integrity and quality. We look forward to starting a relationship with YOU and your staff and TAKE THE WORRY out of equipment care!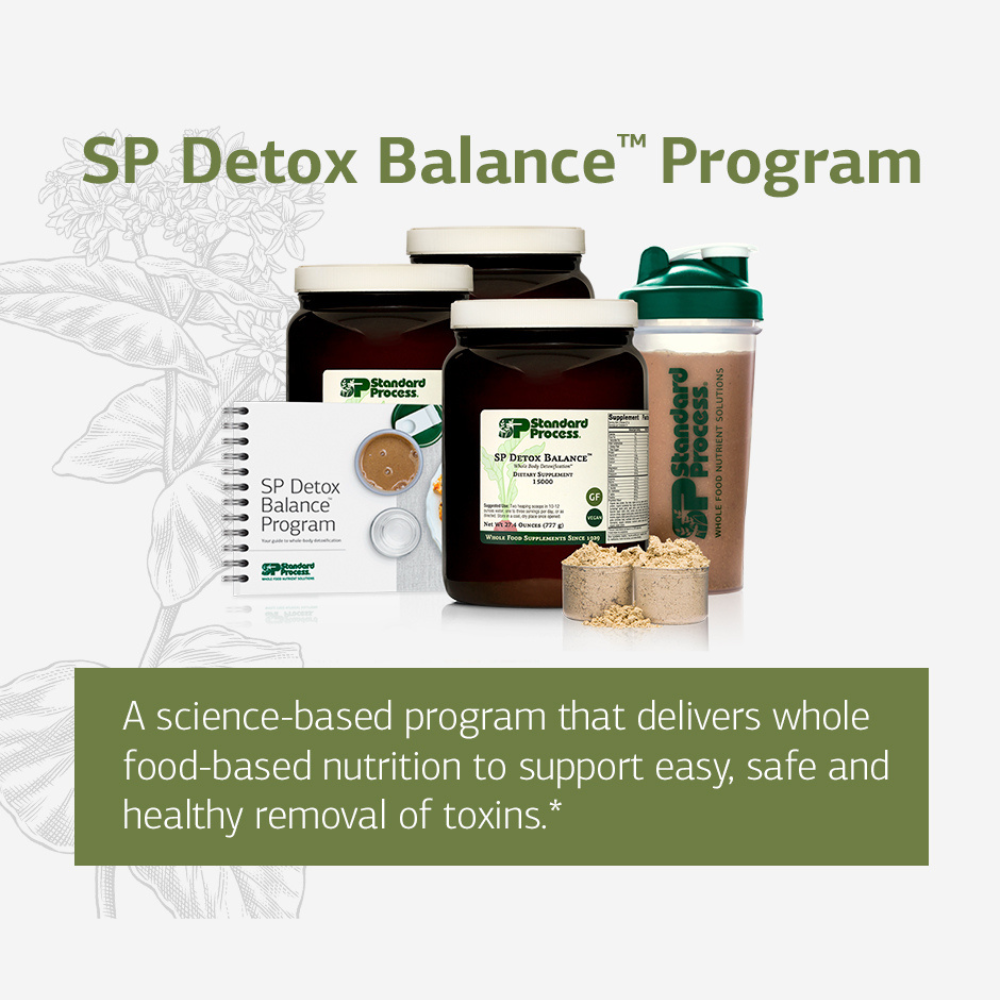 Standard Process
The body is exposed to toxins every day. The SP Detox Balance™ Program delivers whole food-based nutrition that supports easy and healthy toxin removal. It's a great opportunity to kick-start lifelong healthy habits. Click the link below to get yours today!