80TH PERCENTILE + COALITION FOR RELIABLE MEDICAL ACCESS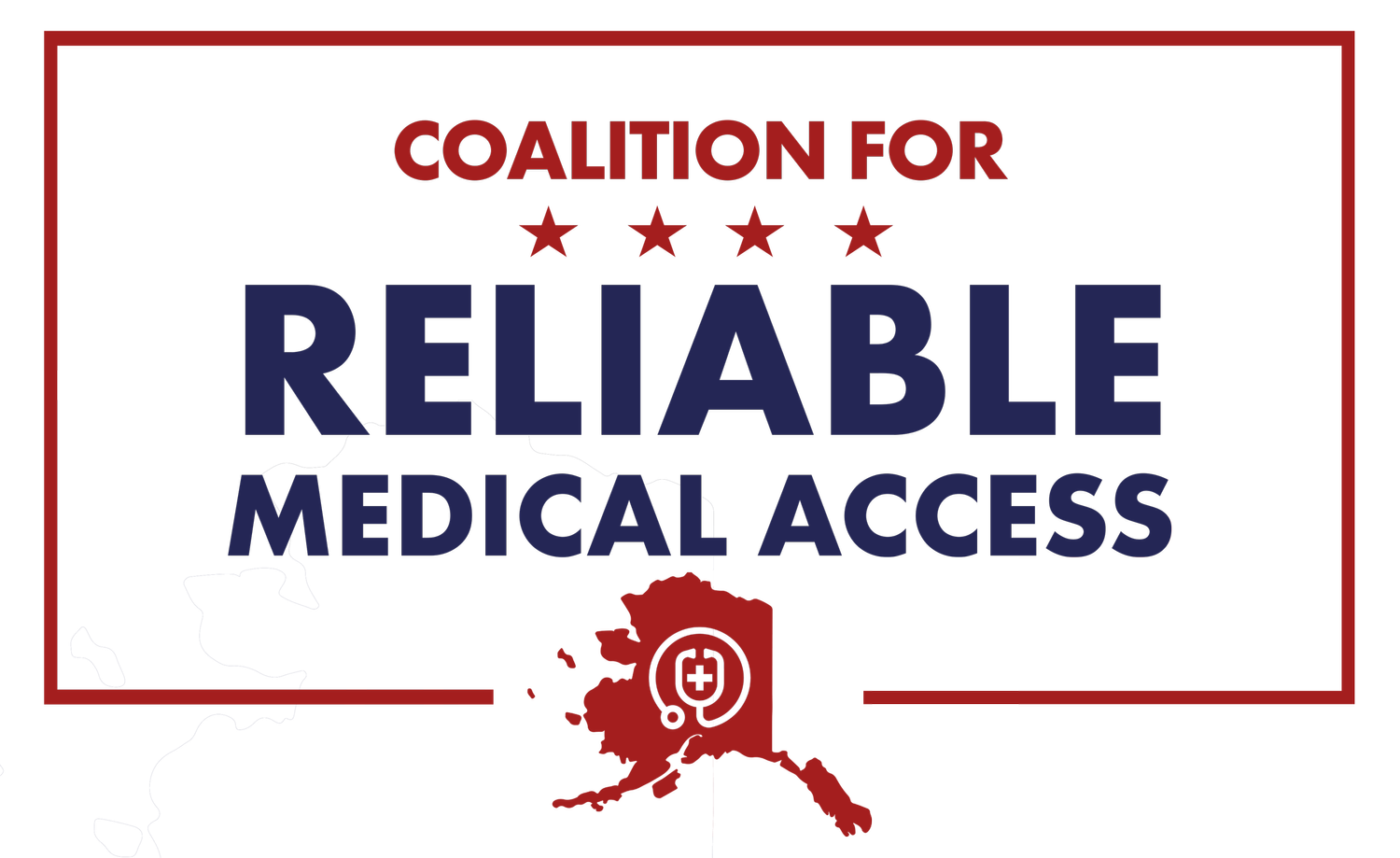 Thank you again for adding your name and voice to our letter to Governor Dunleavy asking for a reassessment, based on data, of the Division of Insurance's plan to repeal the 80th percentile rule without a replacement. We are writing to you to let you know that the effort to educate and engage Alaskans on this issue continues. 
The Coalition for Reliable Medical Access – composed of health professionals, concerned citizens, and other stakeholders – is a 501(c)(3) dedicated to informing Alaskans about the ramifications of this repeal, without replacement, of the 80th percentile rule. You can learn more about this growing coalition here, at http://www.reliablemedicalaccess.org.
We can use your help. The coalition needs your support not just financially, but even more so in the form of your stories, your ideas, and your voice. Do you have a story about how repeal of the 8oth percentile will affect your practice or your patients? Do you know of patients who have been helped by this rule in dealing with insurers or who are at risk of having trouble accessing health care? Are there others you know effected by this rule change and would be interested to learn more about it?
If The 80th Percentile Rule is an issue that continues to concern you, and I hope that it is, please feel free to contact Debbie Ryan at info@akchiro.org or check out the Reliable Medical Access website below to learn more, get involved, and get access to resources that can make your voice heard.
Give the Heart a Head Start
As a health care professional, you understand that the cardiovascular system is responsible for circulating blood, nutrients, and oxygen to the entire body — especially during exercise. Keeping it healthy is essential to maintaining a healthy lifestyle.
What you may be less familiar with is the role that high-quality supplementation, such as Cardio-Plus® from Standard Process® and MediHerb® Hawthorn, can play when it comes to supporting your patients. 
Cardio-Plus® is a heart supplement that helps support heart/cardiovascular health* and energy metabolism.* Energy metabolism is a vital process in the human body and is especially important during exercise. B-vitamins — specifically riboflavin (B2), niacin (B3), and vitamin B6 —  are found in Cardio-Plus® and required for metabolism of substrates that are used for energy production.1
Continue Reading >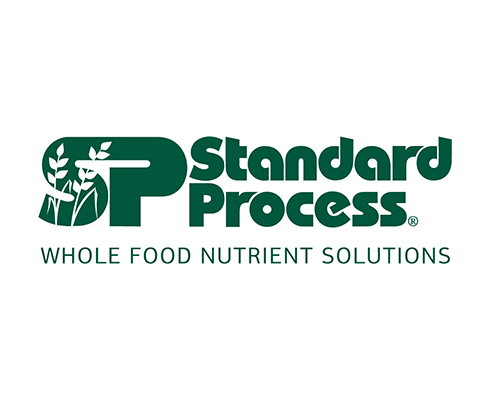 Read More
Riboflavin (B2) is a precursor for coenzymes that function as electron carriers in reactions involved in energy production, including breakdown of carbohydrates and metabolism of lipids.2,3 Niacin (B3) is a precursor to reducing molecules (NAD+ and NADP+) that are involved in energy production pathways, including glycolysis, the citric acid cycle, and mitochondrial oxidative phosphorylation.2 Vitamin B6, also known as pyridoxine, functions as a co-factor in many biochemical reactions in the body.4 Its active form, pyridoxal 5'-phosphate (PLP), is primarily involved in amino acid synthesis and breakdown.4 A PLP-dependent enzyme is also responsible for breakdown of stored glycogen to glucose to be used in energy metabolism.4In addition, MediHerb® Hawthorn contains Hawthorn leaf and flower, which has been used traditionally to support a healthy cardiovascular system.* Hawthorn has been used in herbal preparations to support the healthy functioning of the heart muscle,* help promote cardiovascular system health,* and provide antioxidant activity.*

The body goes where the heart can take it. Help your patients get the nutrition they need to chase their goals with whole food-based products from Standard Process® and premium-quality herbal solutions from MediHerb®. Learn more at standardprocess.com.

*These statements have not been evaluated by the Food and Drug Administration. These products are not intended to diagnose, treat, cure, or prevent disease.

1. Institute of Medicine Standing Committee on the Scientific Evaluation of Dietary Reference, I., its Panel on Folate, O.B.V. & Choline. The National Academies Collection: Reports funded by National Institutes of Health. National Academies Press (US) Copyright © 1998
2. Depeint, F., Bruce, W.R., Shangari, N., Mehta, R. & O'Brien, P.J. Mitochondrial function and toxicity: role of the B vitamin family on mitochondrial energy metabolism. Chemico-biological interactions 163, 94-112 (2006).
3. Pinto, J.T. & Zempleni, J. Riboflavin. Advances in nutrition (Bethesda, Md.) 7, 973-975 (2016).
4. Parra, M., Stahl, S. & Hellmann, H. Vitamin B₆ and Its Role in Cell Metabolism and Physiology. Cells 7(2018).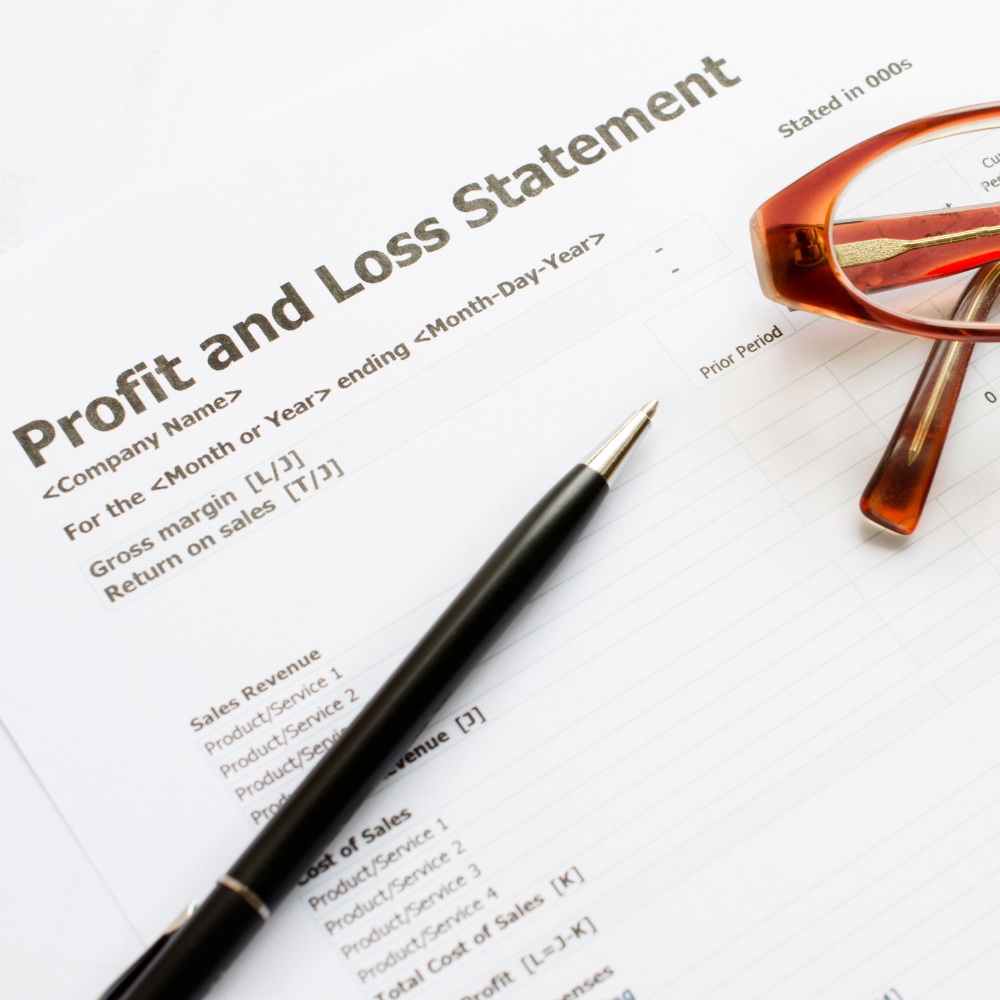 What does this mean for you?
Expenses All fixed and operating costs necessary to conduct business. A few examples are salaries, rent, and advertising.
EBITDA (Earnings Before Interest, Tax, Depreciation, and Amortization) EBITDA can help practices measure profitability relative to cash flow. This can be a contested metric which must be calculated transparently and compliantly.
Gross Revenue/Total Revenue All money received in exchange for services and products.
Cost of Goods Sold (COGS) The costs [MOU1] incurred in creating a product/service. Here are the top 5 expenses for many chiropractors based on IRS data that need to be considered, like salaries, rent, supplies, etc.
Net Revenue/Gross Income/Gross Profit Your total revenue after COGS is deducted.
Net Profit/Net Income This is where any losses can be found. It is measured by deducting total expenses from net revenue.
P&L statements can be structured by either the accrual or the cash method. Accrual records all revenue and expenses as transactions take place, but prior to the actual funds being received or spent. The cash method does the opposite, recording only when cash is spent or received. 
Studying Your Profit Margins
 Your gross profit margin percentile is calculated by dividing gross profit by the year's total revenue, then multiplying by 100. Net profit margins are calculated in the same way, just substituting gross profit for net profit.
Then there's your operating profit, which is how much remains after meeting operating expenses, but before paying property and income taxes, and interest. This can be measured by dividing operating profit by revenue, then multiplying by 100.
Healthy figures for one practice could be underperformance for another depending on an organization's size and scope. It can therefore be helpful to compare your figures to other chiropractors of similar size and service models.
How Often to Read P&L Statements
Check your P&Ls as often as you want updated information on all the above. Your P&L statement does more than simply reveal income and expenses and act as a handy resource at tax time; it can be a spotlight on what's right and wrong with your current processes. These statements can also be valuable to investors, loan companies, or future buyers with an interest in your business as verification of financial history and proof of diligence.
Generating monthly P&L statements, then aggregating them, can be a highly effective way to create a quarterly and end-of-year data pool that could reveal positive and negative financial patterns over time. Investing in accounting software is a simple way to generate P&L statements whenever you wish, so here are some suites to consider.
Learn more about how ChiroHealthUSA helps you grow and build your practice. You can connect with us to ask any questions and learn more about the network that works for chiropractic!
How to Read Your P&L Statement (and How Often You Should!)
Well-managed bank and credit card statements are your practice's ticket to a reliable profit and loss statement. Here's a primer on some key terms and equations.
A business's profit and loss (P&L) statement is one of its most crucial living documents, so-called because it's never truly static. Rather, it's updated in regular cycles, with each cycle yielding valuable data that could – and often should – be used to implement wider operational changes.
While all such statements essentially break down into two components (income and expenses), there are various levels involved. Here are some important P&L terms and metrics, some of which have more than one name. A working grasp of these will help your practice discover actionable data and control your finances:
< Continue Reading
Empowering Working Women: Tackling Back Pain for Enhanced Workplace Performance
In a recent collaboration, Foot Levelers, the leading provider of custom orthotics, teamed up with Dr. Christine Foss, MD, DC, MS.Ed, ATC, DACBSP, ICSC, to shed light on an issue affecting a significant portion of the workforce: women's back pain. This pervasive problem impacts workplace performance, leading to reduced productivity and increased healthcare costs. Understanding the unique challenges faced by women, healthcare professionals have emphasized the role of chiropractic care and innovative workplace strategies in mitigating back pain issues.
Back Pain: A Gendered Challenge
Research reveals that American women are more likely to experience back pain than men, with factors such as work-family imbalance, on-the-job responsibilities and physiological conditions contributing to this disparity. For women, issues like hormonal fluctuations, pregnancy and delivery type can exacerbate existing back conditions or lead to new ones. Moreover, the connection between emotional distress and work-related stress further complicates the matter.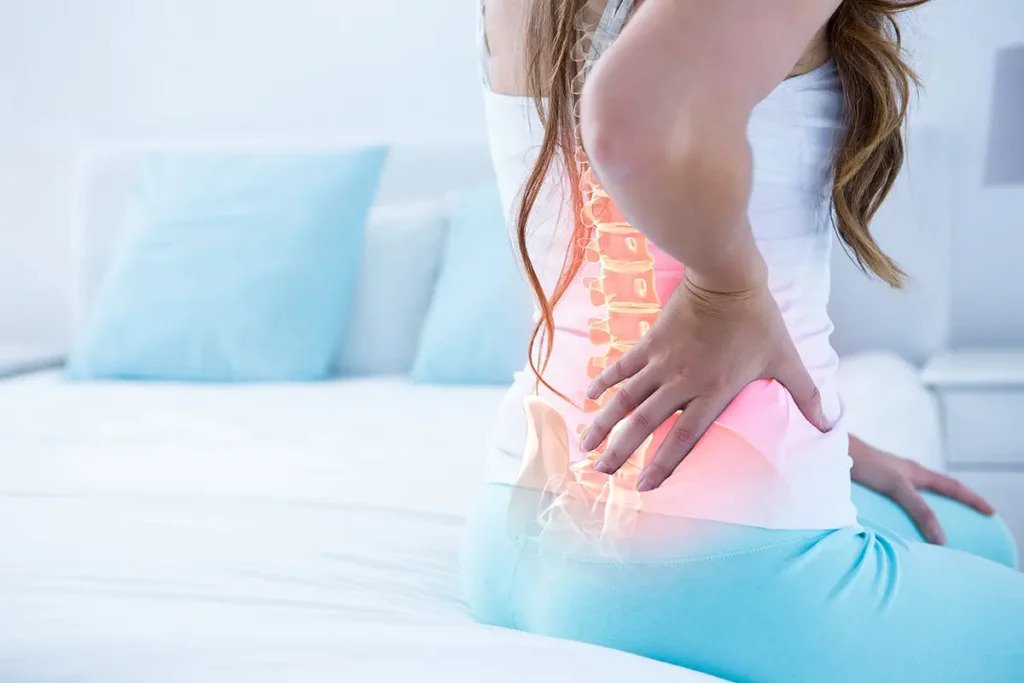 Aetna Fee Schedule Change Update
Providers across Alaska received notification of a fee schedule change as of October 1, 2023. The fee schedule attached showed a 60%+ reduction in chiropractic and similar reductions for all healthcare across the board. This caused a flurry of calls to Aetna as well as ACS reaching out. Apparently, Aetna attached an incorrect fee schedule to this communication. They are in the process of mailing out a corrected fee schedule. This did not affect chiropractic offices and physicians that are in network though Secure Care. Your fee schedules will remain the same no matter what is done through direct contracting. Any notification of changes to Secure Care fee schedules will be done to the provider by Secure Care. If you have any further questions, please let us know. We attempt to keep our pulse on any changes affecting your offices and appreciate all communications from our members.
World Record 5K for Chiropractic Education
On July 22nd, 2023, over a hundred people came together at the Arlington airport to make the world's largest cardboard spine and run/walk a fun 5k. The World Record 5k for Chiropractic Education was designed to raise community awareness and positive momentum for the soon-to-open Washington Chiropractic College. The Washington Chiropractic College (expected to open in 2024) will be the first chiropractic college in Washington state in over 80 years. The Washington Chiropractic College is focused on building a boutique chiropractic college experience, as well as teach principled chiropractic and clinical excellence to a small class of students. The college is expected to accept one class a year, and be a four year program. The intent behind building a chiropractic college in Washington state, was to create an exceptional, educational opportunity for people who want to be chiropractors, and also to meet the growing hiring and care demands. 
Continue Reading >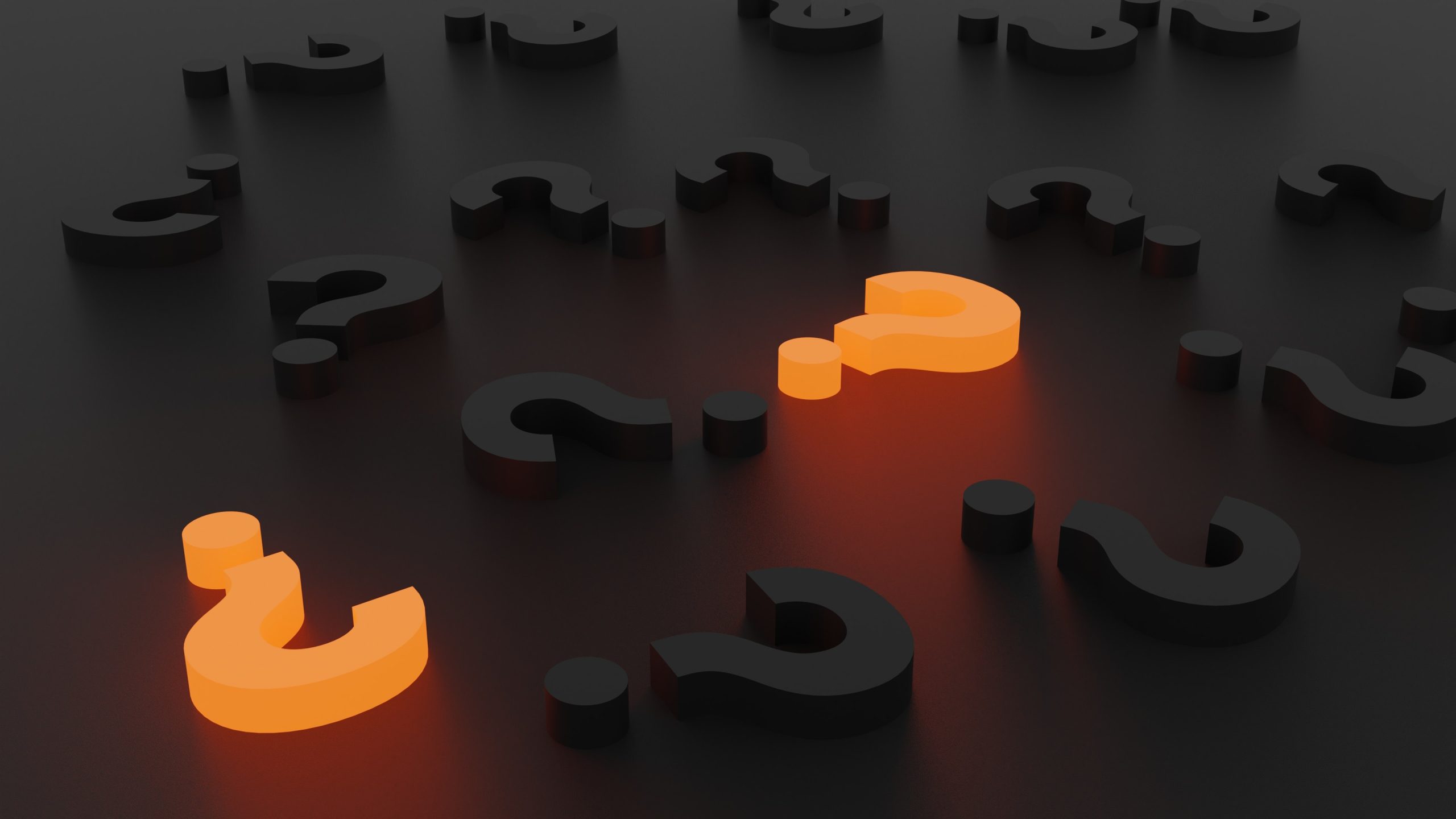 Read More
The idea of creating a giant spine was born from a conversation earlier this year with Ginny White, the president of the Arlington Runner's Club and WCC prospective student, who originally proposed the idea of a collaborative, fun, 5k run/walk between the Arlington Runner's Club and Washington Chiropractic College. "There will need to be some type of draw or excitement to get people excited about the new school and about chiropractic," said Ginny. It did not take long after that conversation to brainstorm a plan of creating a very large spine, so large, that every person at the race could be part of the spine. The Guinness World Record that was attempted on July 22nd, 2023, was to break the record for the largest cardboard costume. The current record holder is listed as 3m x 1.5m x 1.5m. The spine that was created on the July 22nd was 22.8m x 1m x 1.9m (which is equivalent to 75ft x 3.5ft x 6.5ft). The costume was made from 24 full-body vertebral cardboard suits that when lined up together, made an entire spine. 
The vertebral bodies were constructed from 100% donated banana boxes held together with tape and painted white. The process of creating the vertebral bodies was done over three volunteer work parties at Averio Health Institute in Mt. Vernon, during which we had the assistance of over twenty volunteers who helped disassemble the banana boxes, cut out the template, fold, tape the pieces, and paint.
After the pictures of the vertebral bodies were taken, all of the participants of the World Record 5k for Chiropractic Education were invited onto the field to create the largest ever spine. The participants were specifically given yellow race t-shirts to mimic the anatomical color typically given to represent the central nervous system. In total, 78 people helped to create the worlds largest spine, brainstem, and spinal cord, measuring 128 feet long. The energy on the field during the photographs was tangible. Even for people who were getting their first exposure to chiropractic, there was the sense that something monumental was occurring.
After the pictures were taken, the 5k fun run/walk commenced where prizes were given to the male and female finishers who crossed the finish line at the 5th, 7th, 12th and 24th place. These numbers were chosen to give recognition to the 5 lumbar bones, the 7 cervical bones, the 12 thoracic bones, and the overall 24 spinal bones. The World Record 5k for Chiropractic Education was a success, and there is currently conversation about potentially turning this event into an annual event. Special thanks to the vendors who showed up for the event and contributed to the prize bags: Standard Process, Nutriwest, Hotworx, Aspire Wellness, and Tactical Civics. Special thanks to all the volunteers who made it to the spine building volunteer parties: Anna Martin, Robert Affolter DC, Dennis Dilday DC, Zachary Kotlerman DC, Amy Bovenkamp DC, Chris Hill DC, Cassidy Hill, Kylee Hill, Claire Russell DC, Diane Sherwood-Palmer DC, Sarah Kotlerman DC, Avery Martin DC, Richard Nymeyer DC, Deborah Nymeyer, and Leslie Mataya. Prospective students and volunteers: Jake Riggan, Ginny White, Valerie McKee, Rachel Powell, David Kidd and Ryan Utesch.
For more information on the college, and for upcoming events and opportunities, please like and follow Washington Chiropractic College on Facebook, or visit the WCC website at: www.wachirocollege.com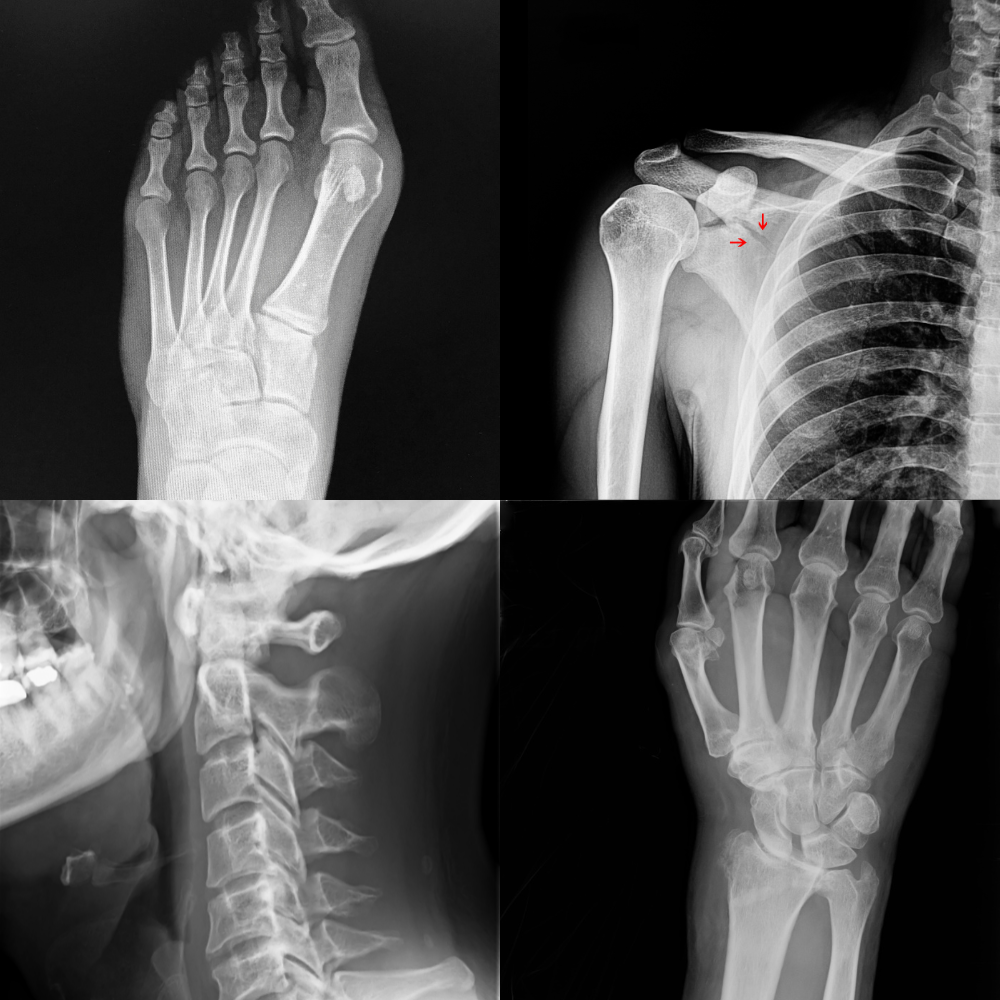 What you need to know:
Any films, such as sectionals, that are in a jacket must be removed and placed in a box that is moveable. No reports either, film only please.
Any 14×36 films in boxes that are not named, may be used to transport them to ADI.
ADI will keep the films secured until they are destroyed, protecting your HIPAA responsibilities.
ADI records the weight of film delivered to them and issues the silver recovery dollars to you by check after their return comes back from the Refiner. Note there is a 300 lb. minimum to receive a return.
ADI's address is: 2440 Cinnabar Loop, Anchorage, AK 99507, Phone – 907-345-3456, Hours of Operation – 8:30 to 5:00 Monday – Friday.
For more information, please call ADI.
X-Ray Purge Plain Film PURGE – Time is Running Out!
Many facilities around Alaska are coming to the end of purging their plain films.  Plain films can be recycled giving you the provider a check for silver recovery and make the planet a better place by utilizing the films to transform into another consumable.  This is a reminder that the last truckload will be leaving Alaska soon, and it may be many years before another is full enough to ship.  Due to the replacement of chemical processors over the past 15 years, many offices have an accumulation of outdated plain films that need to be recycled. Did you know that you can recycle film through Advanced Diagnostics, Inc.? Bob Ottum at Advanced Diagnostics, Inc. (ADI) has met the needs of chiropractors in the state when it comes to all things radiological. The current container will be full by late fall 2023 and be sent off for recycling. When you recycle you receive a check for the silver that was recycled off these films. It sometimes takes up to a year, but this is a great way to relieve yourself of old films, not have to worry about HIPAA violations, PLUS you receive a small token in return. Because many facilities are coming to the end of purging their old X-ray film files, once the 2023 container is sent it may be several years before another container is filled enough to send off. This means it could be years before you reap the benefit of recycling.
If you have received notice from Aetna regarding the upcoming fee schedule changes, PLEASE BE ADVISED THAT THIS DOES NOT AFFECT THOSE PROVIDERS IN-NETWORK THROUGH SECURE CARE. We have been advised that there will be no changes at this time.
If you have further questions, please contact us at 907-903-1350 or visit us at https://www.securecarecorp.com/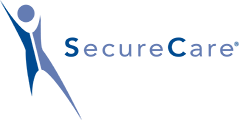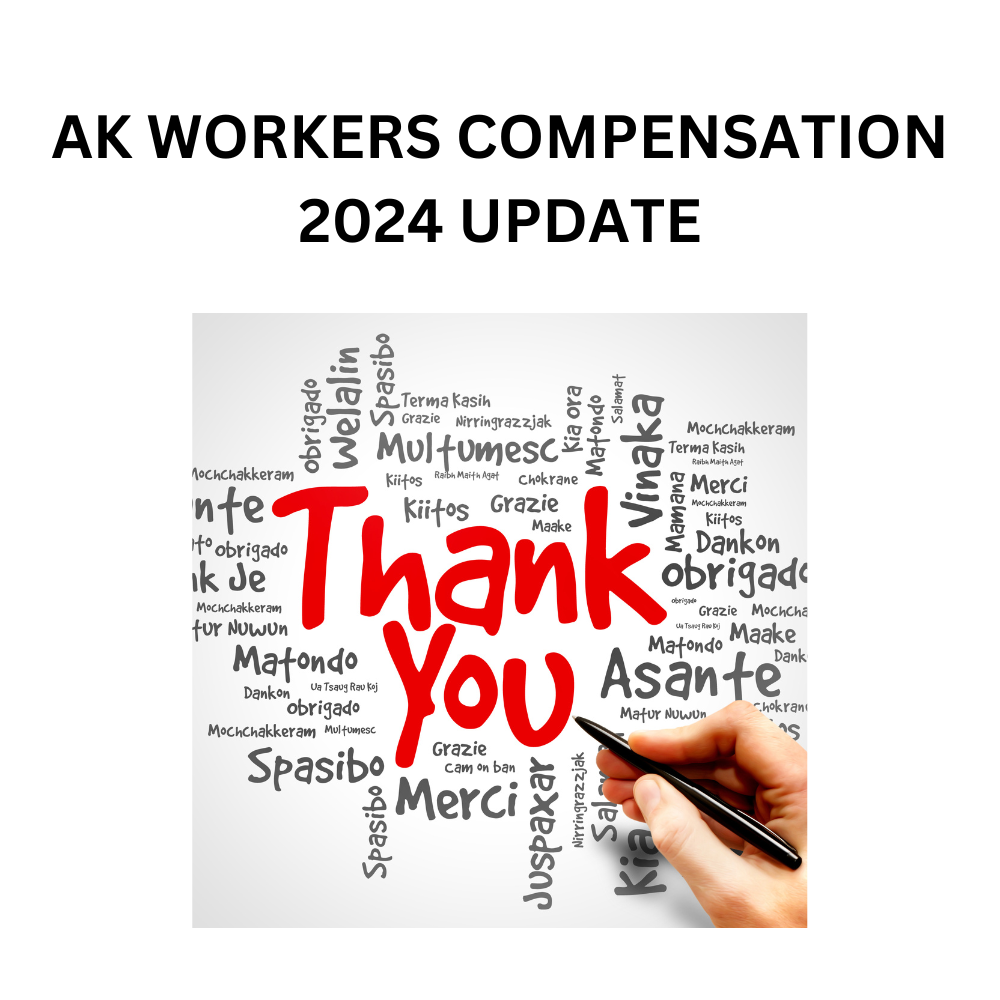 Medical Services Review Committee & AK Division of Workers' Compensation
Alaska Chiropractic Society extends deep appreciation to Dr. Mason McCloskey for representing ACS on this committee that reviews and recommends modifications to the Alaska Division of Workers' Compensation each year. These recommendations will be submitted in person to the joint meeting of MSRC and  Workers' Compensation Board on August 25, 2023, for adoption.
Of particular concern to members of ACS was the language in the Alaska WC Medical Fee Schedule, pages 32-33, Chiropractic Manipulative Treatment. One or more carries used the language "chiropractors may report codes 97014, 97810, 97811, 97813, 97814, 98940, 98941, 98942, 98943" to deny any codes not listed in the fee schedule. While it is clear to most carriers that we can bill for anything we do within our scope, some carriers chose to take this literally, denying payment and requiring offices to file pre-hearings to get paid.
We are pleased to report that Dr. McCloskey worked to have the language modified to include scope language. We will message everyone when that has been finalized and believe this will stop erroneous denials. See MSRC August 4 Mtg. Packet for details.
https://labor.alaska.gov/wc/med-serv-comm.htm. Joint Mtg. With AK Workers Comp Board scheduled August 25, 2023–>See Public Notice. 
Secondary, there was discussion regarding the provider notes/forms being received by adjusting/insurance companies. Often the required information is not in the notes, is incomplete, or not updated. They are stressing that while the DOWC form is not required, the information on that form IS required. ACS has offered to provide training lunch and learn later this year to refresh our members of the requirements to treat an injured worker. Stay tuned!
Nutrition for the Musculoskeletal Practice
This is your chance to kick start your goal to properly integrate nutrition into your existing processes with practical techniques. Learn a systematic approach for assessing chiropractic and musculoskeletal concerns and relate those concerns to nutritional indications. Heighten your ability to identify root cause, target priorities and integrate patient interaction, while improving patient understanding, retention, and compliance. Join ACS on Thursday, September 7 at 12:00 pm noon where Dr. Lowell Keppel will provide multiple approaches for practitioners to integrate nutrition into a new or established musculoskeletal practice!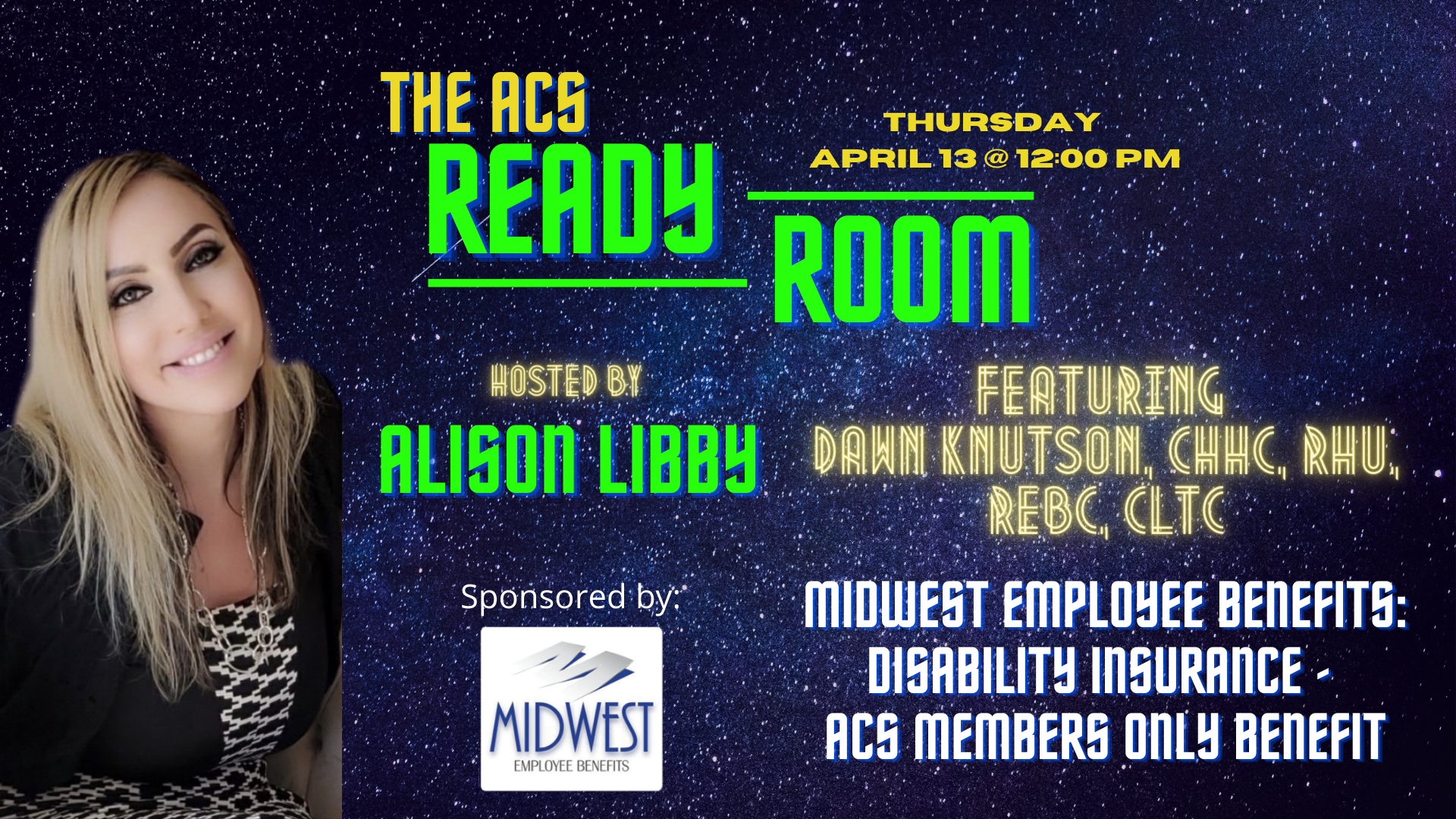 COMING IN OCTOBER - CE EVENT!!
American Mental Health Crisis w/ Dr. Karl Schippel, DC
6:00 pm – 8:30 pm
Monday, October 9, 2023 at McGivney's Downtown in Juneau
Thursday, October 12, 2023 at 49th State Brewing Company
Private Dining Room – 2nd floor
Fee: FREE for ACS Members | $79 Non-Members
Credit: One (1) Clinical CE provided by the Alaska Chiropractic Society

Registration – OPENING SOON!
Sponsored by Standard Process

VA Recoupments Got You Down?
In the past few months offices have been seeing VA Recoupments on the rise.  With four different fee schedules in the past three years and a change from PC3 to CCN, we can see there might be some confusion.  Here is an action plan for doublechecking and correcting those VA Recoupments you do not understand.
Step One – Review the fee schedule for the correct date of service, if your recoupment request was correct and you owe them money, return it as soon as possible.
Step Two – If you believe the recoupment request was incorrect, or you are not sure what the reduction in reimbursement was for, contact Pamela Coyle, TriWest Recoupment Specialist at pcoyle@TriWest.com.  Please include your clinic name and EIN number, Veteran's name,  Veteran ID, date of service in question.  She will reach out to you to help identify the issue and explain why there was a reduced reimbursement or send it back in for you to be reprocessed.  Ms. Coyle has been on the billing side of life and understands your frustrations. She sincerely wants to help our providers. 
Please make sure you check the fee schedules against your claims first to identify the issue as she is overwhelmed with requests for assistance, and it could take time for her to get back to you. 
Thank you caring for our Veterans!
ACS Partner: Nutri-West Pacific
Remember Nutri-West Pacific? They're BACK as a 2023 Corporate Partner! Check out their June 2023 Newsletter and give them a SHOUT OUT for being a Preferred Corporate Partner of YOUR member association supporting the profession in Alaska!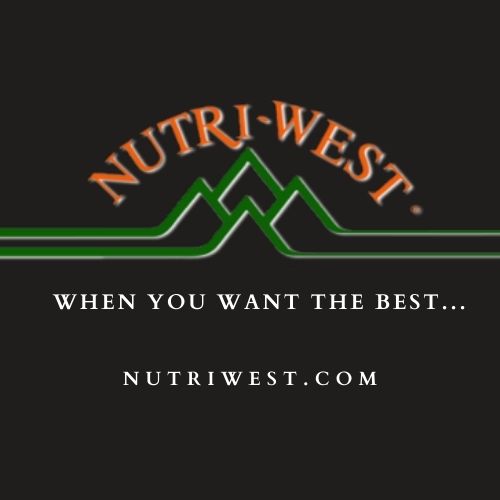 Leadership and Business Tips

ALL CATEGORIES NOW FREE TO MEMBERS!!
Employment Ads, Equipment for Sale, Practice for Sale, Locum Tenens Ads – ACS has Classified Ads GALORE! Check out ALL the classifieds on akchiro.org.
We've streamlined the process! Members can post their own Classified Ads by logging in and using the 
 icon. You can even upload pics for equipment for sale ads!
All ads subject to approval.
ACS is constantly on the lookout for new products and services that can help members excel in business and life. Want to see ALL the GREAT Benefits your ACS Membership Includes? Check it OUT! Here's a featured few we thought you'd like to know about!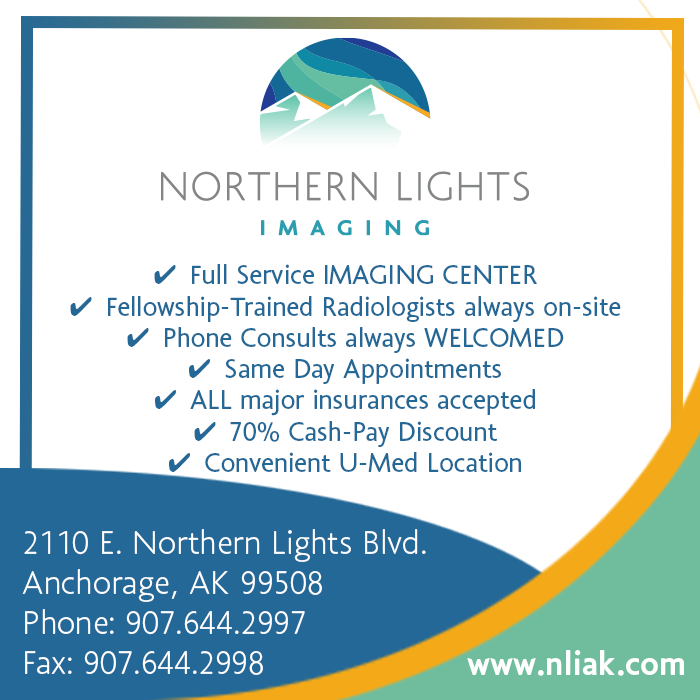 Northern Lights Imaging
Northern Lights Imaging is ACS's FIRST and longest premier corporate partner! NLI is a full-service imaging center with Fellowship-Trained Radiologists always on-site. Same-day appointments and all major insurances accepted with a 70% cash discount available for your patients. Convenient U-Med location. Exclusive Anchorage ACS Radiology Club sponsor!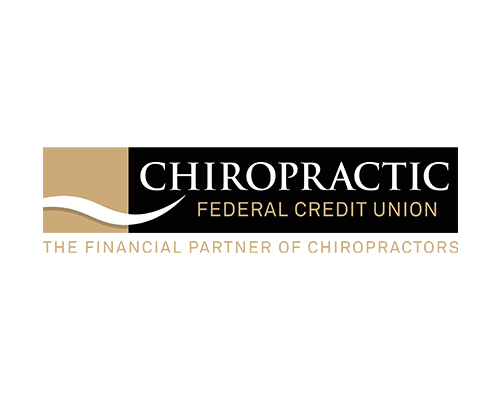 Chiropractic Federal Credit Union
Are you interested in joining a financial institute that supports Chiropractic? Did you know members of the Alaska Chiropractic Society are eligible to join the Chiropractic Federal Credit Union? That's RIGHT! Contact 248-478-4020 for more information! They offer convenient office remote deposits, low rate auto and RV loans, as well as a wide range of loan programs to help chiropractors who are just getting started and those looking to bring in new or updated equipment to their existing practices.