ACS GOLDEN
ANNIVERSARY CONVENTION

ONLINE Registration NOW OPEN for both DC and Staff!
Join us to Celebrate Success and Prepare Winners! at the ACS Biennial Convention October 6-9, 2022 at the Hotel Captain Cook in beautiful downtown Anchorage! Earn up to 32 credits over 4 days of attendance! A JAM-PACKED schedule – featuring morning general sessions with keynotes and panel discussions on relevant HOT topics and phenomenal afternoons filled to the brim with a wide range of sessions and NATIONAL EXPERTS to choose from! CPR Certification offered all 4-days for DCs + Staff.
ACS Golden Anniversary Convention Mobile App – It's LIVE!
ACS is using the Conference Tracker Attendee App again for convention. Once you have registered for convention, you will receive an email with the subject "ACS Golden Anniversary 2022 – Login information" that will include your login instructions to access the conference social feed, sessions, presenters, exhibitors + sponsors, conference maps, and MORE! The Mobile App will include your badge for attendance scanning and allows you to track your scans in real time!
Check your IOS or Android App Store and Search "Conference Attendee"
Member Services Position Available with Alaska Chiropractic Society
ACS is looking for a highly organized and initiative taking individual to assume a Member Services position. If interested, contact CEO Debbie Ryan at 907-317-4486 or dryan@akchiro.org. Stay tuned for more info!
After over a decade of service to the Alaska Chiropractic Society, Sheri Ryan will be leaving her role as Chief Operating Officer of the Alaska Chiropractic Society. She will be moving to a new position as an Occupational Licensing Examiner with the Division of Corporations, Business and Professional Licensing at the State of Alaska on July 18.
After volunteering with ACS as so many of us have done over the years, Sheri officially started employment as a part-time administrative assistant in October, 2009. Growth potential was seen, passion blossomed, a wonderful partnership was formed, and it was off to the races! 
From Sheri – I have always and will continue to believe in the mission and strength of this organization. It has been my pleasure to serve and be a part of its growth over the last thirteen years. While change is always uncomfortable, this offers an opportunity for our association to experience exponential growth – with members stepping into more active roles of leadership and a new age for the Society with fresh ideas and an even brighter future. 
We would like to thank Sheri for her years of service and dedication to our organization and wish her well in her new role of serving the healthcare profession.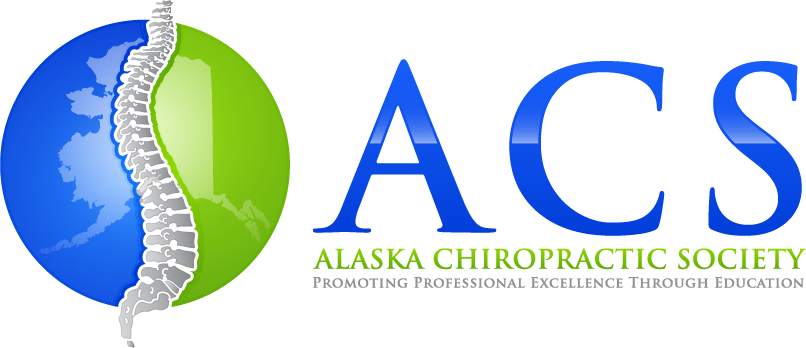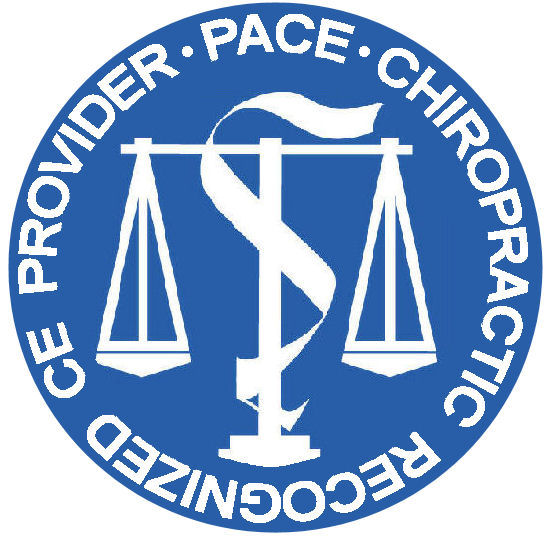 What does this mean for you?
If you carry a license in another state that accepts PACE, the credits you earn from the ACS Golden Anniversary Convention can now be used to meet the CE requirements for your dual license!
If you are certified as a Chiropractic Clinical Assistant through the CCCA Program with the Federation of Chiropractic Licensing Boards, you can receive your 6 hours of continuing education for renewal from the Alaska Chiropractic Society at the ACS Golden Anniversary Convention!
Make sure to check the ticket option Need PACE approval at convention registration! 
ACS is NOW a PACE Recognized Provider!
To better serve our ACS members, the Alaska Chiropractic Society applied to be a PACE Recognized Provider. As of June 10, 2022, the ACS is now recognized by the PACE program of the Federation of Chiropractic Licensing Boards. Many state boards accept PACE (Providers of Approved Education) course credits.
To see the ACS PACE course catalog, visit HERE. 
Functional Movement Training Basic Taping Certification
6-hour FMT Basic Taping Certification course available @ ACS Golden Anniversary Convention – special add-on event – Thursday, October 6, 2022 from 9am – 4pm. Instructor: Steven Capobianco, DC, MA, DACRB, PES. Event open to DC, ATC, PT, LMT, LAc, OT and personal trainers. CEUs available to all, see website for details. 
Cost: ACS Members $250; Non-members $300. 
Dr. Capobianco will also be teaching two intro courses at the ACS Golden Anniversary Convention – Myofascial Cupping on Friday, Oct. 7 & Compression Band Flossing on Saturday, Oct. 8.
Sponsored by RockTape.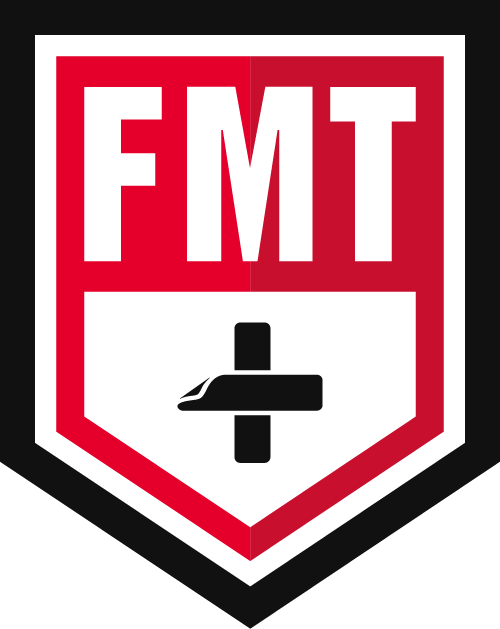 Learn More
FMT Basic introduces functional kinesiology taping methods that can improve the movement and performance of patients and clients. It includes a review of current literature supporting the theories that describe and delineate specific techniques of applying kinesiology taping for enhancement of rehabilitation or performance outcomes. Evidence based chapters in this course include topics of technique, theory and practical lab experience in areas such as pain management; edema/swelling control and proprioceptive guidance to enhance postural positioning. Kinesiology taping for scar mobility and symptoms associated with nerve entrapment are introduced in this course.
FMT Basic is an evidence-informed kinesiology taping course that advances students' understanding of the efficacy of elastic therapeutic taping as a rehabilitation and performance intervention for patient and client conditions ranging from pain mitigation to improving fluid dynamics and sharpening proprioception. FMT Basic methodically examines the research-influenced content basis for a practical framework of 'taping movement, not muscles' replacing an outdated model of taping techniques which was focused on directional taping, specific percentages of stretch applied to the tape and the concept of activation or inhibition of muscles.
Instructor: Steven Capobianco, DC, MA, DACRB, PES
Senior Director of Medical Education, Implus LLC – Dr. Capobianco holds a B.A. and M.A. in Kinesiology and Exercise Science in addition to a doctorate in Chiropractic Medicine. Steve is a practicing sports chiropractor, currently holding a Diplomate in Rehab from the ACA and a Performance Enhancement Specialists certification from the NASM.
Dr. Capo launched a sport-specific rehab and performance institute called ProjectMOVE in Denver, Colorado that focuses on identifying motor control dysfunction in an attempt to enhance human performance from the professional athlete to weekend warrior. Steve is an avid athlete with a passion for sports. He has spent over 25 years competing in ice hockey, lacrosse, triathlons, adventure racing, and natural bodybuilding. Steve is the Senior Director of Medical Education for RockTape, pioneering evidence-informed education and products that challenge the current understanding of human movement practices. He authored the Fascial Movement Taping manual and lectures worldwide on the movement-based corrective tactics and strategies.

Calling all Volunteers! Interested in Helping at the ACS Convention?
We are looking for individuals who would like to assist at the ACS Golden Anniversary Convention October 6-9, 2022! Opportunities include special event planning, assisting with convention set-up, proctoring session attendance, registration check-in, and even hosting evening special events!
Contact ACS at 907-903-1350 or email admin@akchiro.org for more information!
ACS Member Forum: Disability Ratings? Physical Impairment Ratings? IMEs/SIMEs?
This month's question requires a response from the chiropractic community. 
Are there any chiropractors in the state of Alaska that perform disability and physical impairment ratings? IMEs/SIMEs?
Chiropractic Scope of practice allows chiropractors to perform preemployment and workplace health examinations, provide disability and physical impairment ratings, and provide retirement health and disability authorizations and recommendations. Source: Sec. 08.20.100. Practice of chiropractic (b) 7-9. The Society often receives calls from both patients and our members searching for chiropractic physicians in state who perform these services.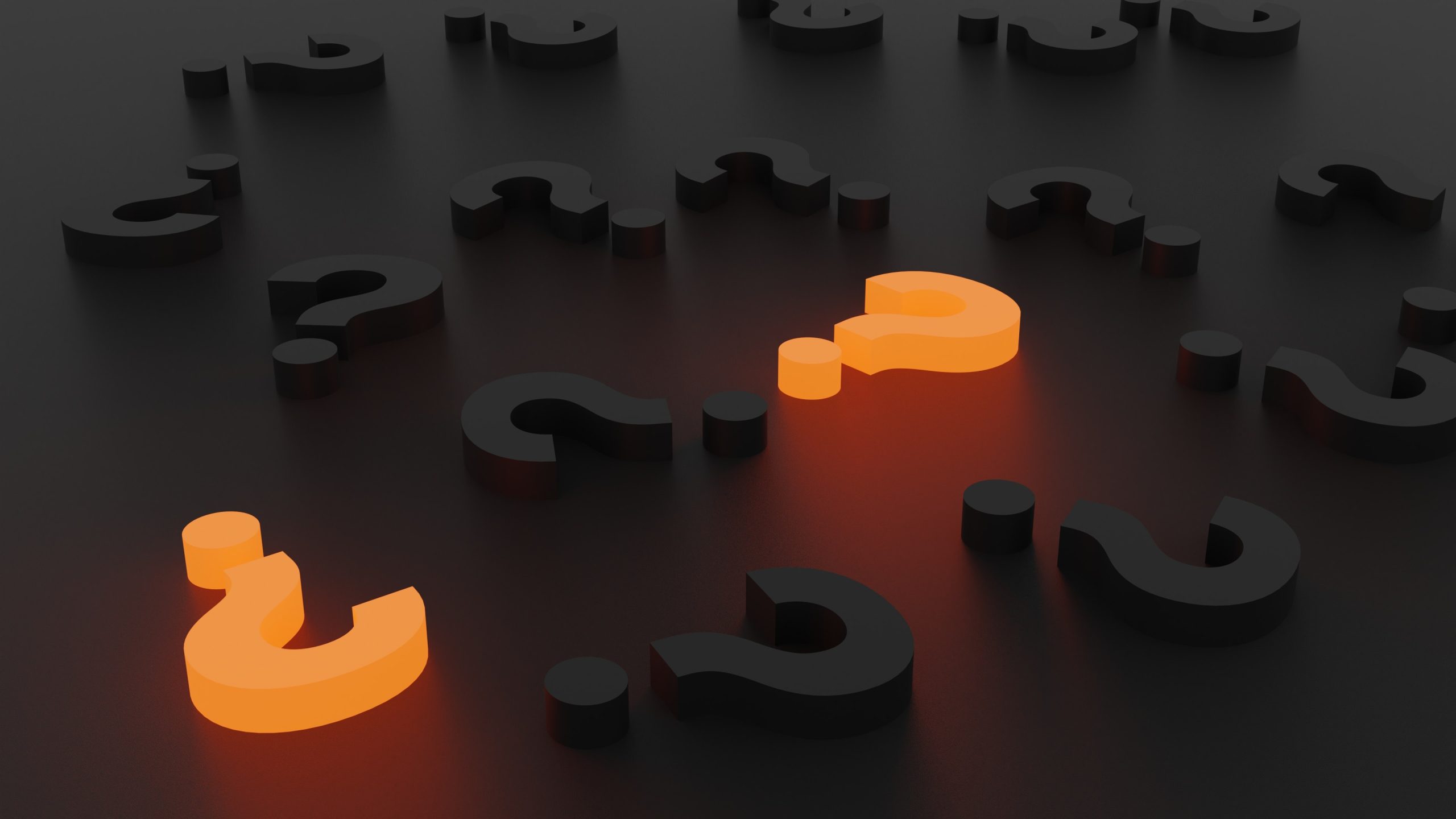 Read More
If you provide preemployment examinations or impairment ratings in your office, login to your ACS Member profile and use Edit Bio to update the Additional Services section of your profile. This is the information used in the Find a Doctor search engine on akchiro.org and when patients contact ACS. While you're there, take this opportunity to verify and update your info!
The Alaska Workers' Compensation Division maintains a list of authorized providers who can perform a SIME. You can find that list here. Currently, there is only one AK chiropractic physician on the list. To find more information about the process to become an authorized SIME physician, click the Read More button below.
Did you know ACS has a Member Forum that allows you to ask questions and interact with others? Find out more on akchiro.org under the Community>Member Forum tab and subscribe NOW! ACS General Discussions is a private forum for member doctors and staff to ask questions, share information, have discussions on current topics, and allow ACS to disseminate information quickly and easily to our members.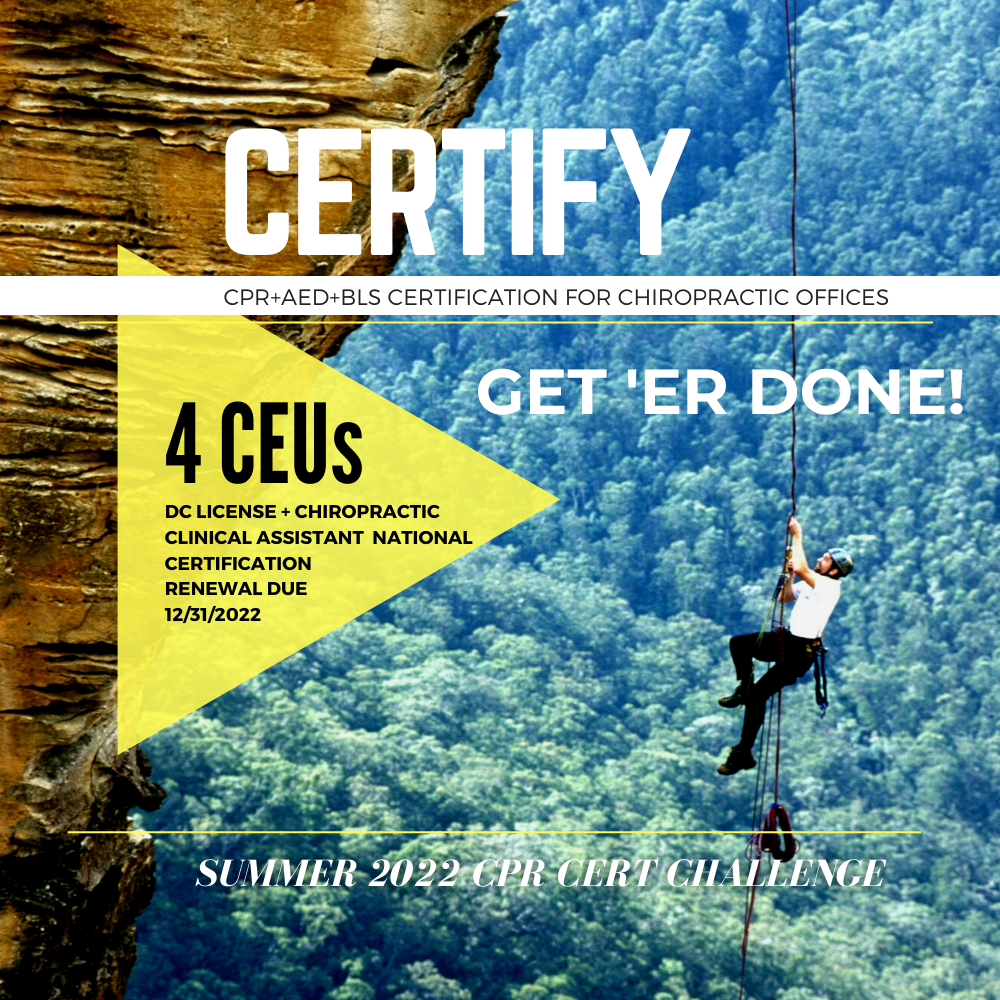 Read More
Summer is the perfect time to accomplish your CPR education + certification goals for 2022! AK regulations requires chiropractic physicians to accomplish 2 credit hours of CPR education for license renewals due by 12/31/2022. Take a nationally recognized CPR/BLS Certification course and earn 2-CPR, 1-BLS, + 1-AED credits that you can use towards the 32 credits you need for your license renewal.
Are you a Chiropractic Clinical Assistant? AK regulations require current CPR certification as part of your national CCA certification. Take the Summer CPR Challenge and get 'er done! 
In the Anchorage/Mat-Su Valley area? Contact Frontier Safety and Supply to schedule your in-person class today at their convenient training center located at 2207 E. Tudor Rd., Anchorage! Evening and weekend classes available. ACS Members even get a discount on classes. Print off your membership card through your member profile! Need to certify your whole office? Contact Jon Hunt with Frontier Safety at 907-301-5155 to schedule an in-office certification course for your entire staff!
Outside of Anchorage? Any nationally recognized CPR Certification Program works for earning the 4 credits for license renewal! Think  American Red Cross, American Heart Association, American Safety and Health Institute… Check your local hospital, fire station, school or private trainer near you. Remember, 50 minutes of instruction = 1 credit. 
Have an enhanced membership with ACS? Did you know your CPR training is included in your membership? Call ACS for how to redeem! 
Due to the change in our format this year at Convention, we will not be offering as many CPR sessions and Class sizes are LIMITED. ACS recommends if you want to earn your CPR certification at convention, register early as CPR sessions will MAX OUT.  Why not take the opportunity to go to TWO breakout sessions at convention with NATIONAL SPEAKERS and earn your CPR outside of convention?
< Continue Reading
June 30 – Overdose Response Program Training
July 21 – Free Yourself from Federal Student Loan Debt
July 28 – Informed Consent
August 18 – CBD Science – The Future of the Hemp Plant as Medicine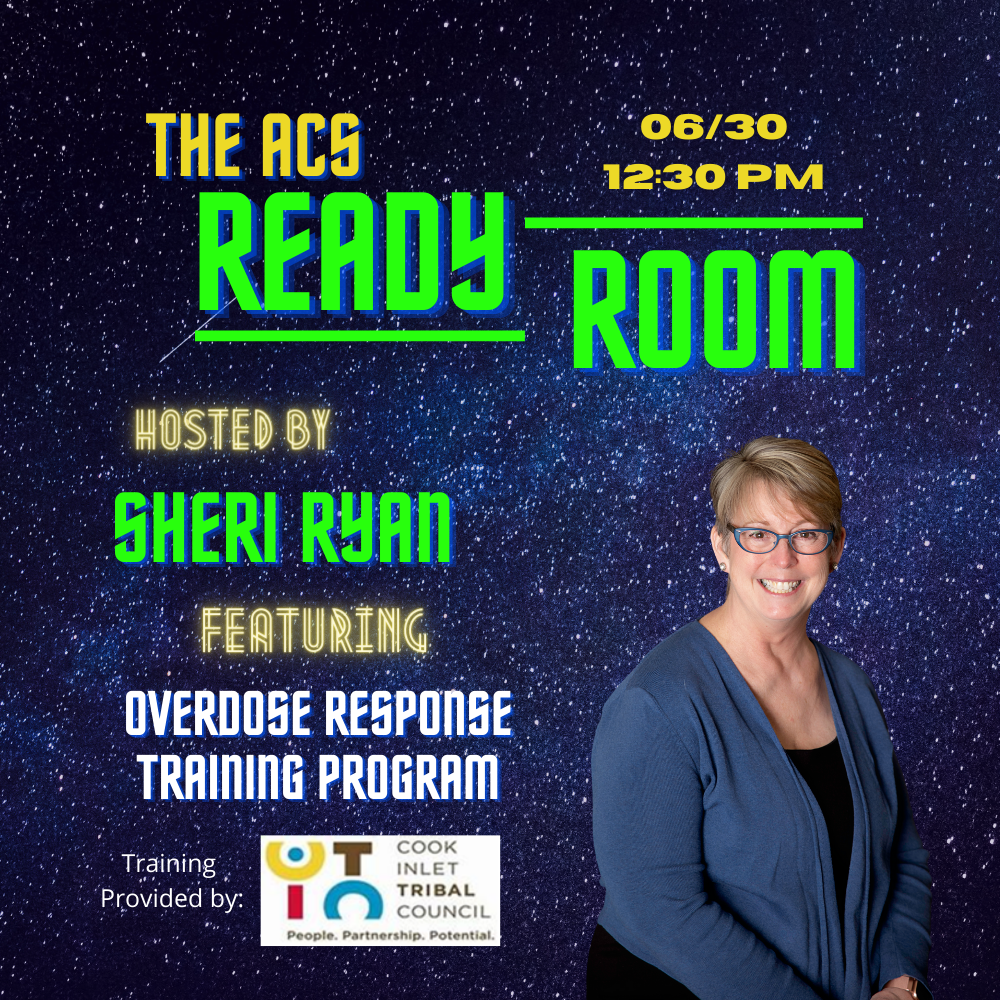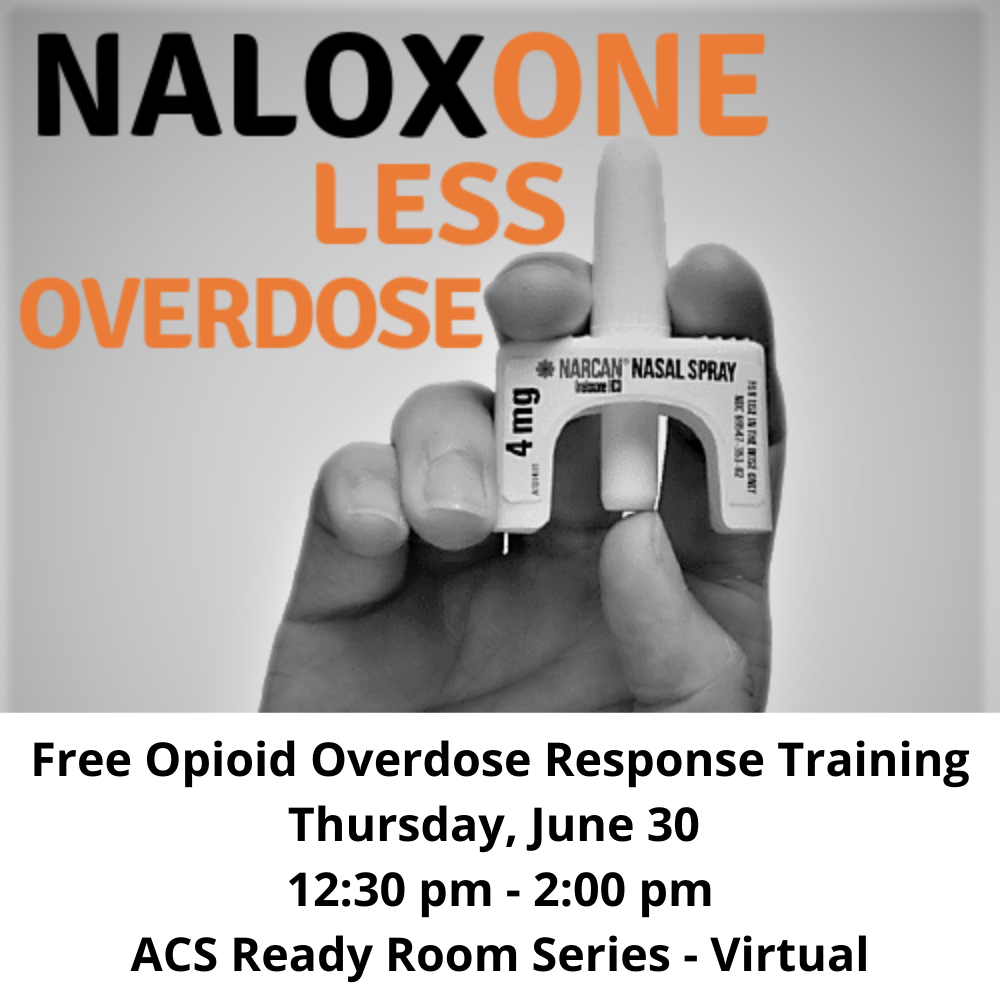 Read More
Sharp surges in drug overdose deaths have been reported nationwide. Alaska has experienced a 71 percent increase in the number of drug overdose deaths between 2020 and 2021 – from 146 drug overdose deaths in 2020 to 253 in 2021, according to preliminary mortality data from the Alaska Department of Health and Social Services (DHSS).

In 2021, nearly six out of every 10 drug overdose deaths involved fentanyl, consistent with national trends.

The DEA estimates that four out of every 10 pills with fentanyl contain a potentially lethal dose.

Alaska is seeing on average 14.8 overdoses per 100,000 people, with the highest doses per capita rate in Anchorage at 20.8 overdoses per 100,000 people followed by Ketchikan, Juneau, Kenai Peninsula and the Mat-Su.
Chiropractic offers a drug-free treatment option for pain relief. Many of the patients we encounter struggle with acute and chronic pain. As part of a statewide community initiative, the Alaska Chiropractic Society sought out a partnership with Project Hope to provide the education and training for chiropractors to identify the signs of heroin/opioid overdose, administer Naloxone, and assist with emergency care for overdose victims. Under SB23 (2016), and the Alaska's Standing Order from the Chief Medical Officer, anyone trained by Project HOPE can carry/administer and also store and distribute Naloxone.
ACS has partnered with Cook Inlet Tribal Council (CITC) Recovery Services to provide the required training through our ACS Ready Room Series on Thursday, June 30 at 12:30 pm virtually via Zoom. The actual training takes less than 15 minutes! Chiropractic offices are encouraged to register any interested individuals – doctors and staff – who would like to receive this important training. Think of this training as an enhancement to your office CPR/AED response protocols.
After completing the required training, offices will be able to receive a supply of rescue kits free of charge from Project HOPE distributors in their communities or the ACS.
Alaska Chiropractic Society Approved to Participate in Project Hope in Alaska!
The Alaska Chiropractic Society has been approved to participate in Project Hope in Alaska! The ACS will be one of 21 community agencies in Anchorage and 89 in the state authorized as an Overdose Response Program in the community. We are now authorized to distribute Naloxone rescue kits and provide training to not only chiropractors but also as to the public as a community service!

ALL CATEGORIES NOW FREE TO MEMBERS!!
Employment Ads, Equipment for Sale, Practice for Sale, Locum Tenens Ads – ACS has Classified Ads GALORE! Check out ALL the classifieds on akchiro.org.
We've streamlined the process! Members can post their own Classified Ads by logging in and using the 
 icon. You can even upload pics for equipment for sale ads!
All ads subject to approval.
ACS is constantly on the lookout for new products and services that can help members excel in business and life. Want to see ALL the GREAT Benefits your ACS Membership Includes? Check it OUT! Here's a featured few we thought you'd like to know about!
Chirotecc
NEW ACS Basic Partner CHIROTECC – your member benefit provider for credit card processing – customizes a merchant services program that meets all your needs and lets you concentrate on what's most important – your patients and your business! Free cash discount + EMV compliant equipment provided, live US-based support, no contracts, upfront or hidden fees AND MORE! Contact Noreen Kaim at 516-619-6615 to find out more.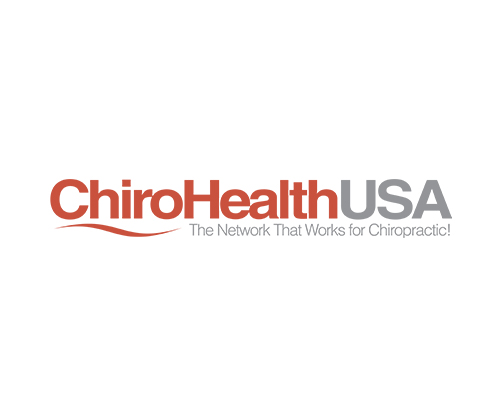 ChiroHealth USA
ACS is PROUD to have ChiroHealthUSA as a Premier Partner! Looking for a model that allows you to offer legal, network-based discounts to cash, under-insured and "out of network" patients? ChiroHealthUSA is a provider-owned network designed with doctors in mind! Did you know ChiroHealthUSA Providers enjoy many benefits in addition to compliant discounts to improve their practice and save money?!!