ACS Membership Includes the 
Chiropractic Federal Credit Union!

Membership with Chiropractic Federal Credit Union is available to licensed Chiropractors in the State of Michigan; members of the Michigan Association of Chiropractors (MAC), members of the Minnesota Chiropractic Association (MCA); members of the Ohio State Chiropractic Association (OSCA); and members of the Alaska Chiropractic Society (ACS). Eligibility is also open to licensed Chiropractors who are members of their state associations affiliated with ChiroCongress (Congress of State Chiropractic Associations). As an added bonus, all eligible licensed Chiropractors may extend membership privileges to their current employees and immediate family members.
In addition, when you've established your CFCU membership, you can enjoy lifetime membership because our policy is "once a member, always a member." No matter where you move or if you change employers, you can continue to maintain your account and participate in all the services available.
Are you interested in joining a financial institution that supports Chiropractic? To have an account at CFCU, you must be included in our Field of Membership.
To open an account with Chiropractic Federal Credit Union, call us at 248-478-4020 and speak with a Member Services Representative.
Chiropractic Defense Council – Defending Chiropractors
Chiropractic has always been an easy target. Since our inception adversaries have sought to undermine our validity as a profession and thwart the growth and proliferation of the profession. We have met resistance from the medical profession and insurance industry, as well as by state and national health boards; and sometimes, the adversity comes from within the profession itself. Attacks come at all levels – high courts, national organizations, state associations and boards – but nearly all are directed at the practicing chiropractor.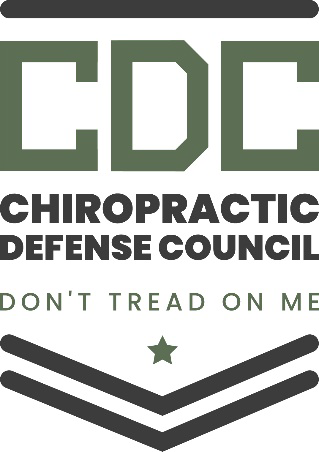 3 Simple Steps for Chiropractic Clinical Assistant Certification
The biggest asset of a chiropractic practice is its people.  From the door to the doctor, and everywhere in between, teamwork really does make the dream work.
A certified Chiropractic Clinical Assistant (CCA) plays a vital role by supporting the chiropractor in patient education and care.  While it is a highly skilled position with specific requirements, the certification process through the Chiropractic Therapy Assistant (CTA) Program can be broken-down into 3 simple steps – education, examination, and clinical experience.
ACS BIENNIAL STATE CONVENTION
OCTOBER 6-9, 2022
We are neck deep in setting up the ACS Biennial Convention October 6-9, 2022 where you will be able to earn up to 32 credits over 4 days of attendance.
NEW FORMAT this year!! Friday, Saturday and Sunday mornings will have general sessions with keynote speakers Dr. Sherry McAllister, Dr. John Rosa, Dr. Jay Greenstein and Dr. Cindy Howard to inform and inspire you on relative topics in today's ever changing professional landscape! Informative panel sessions will follow with Opioids: Dose of Reality; Documentation in the 21st Century – How Regulations and Technology are Changing the Game; and Ethical Practices and Communicating Effectively: the Subject of SEX to engage and illuminate (and earn those required documentation and ethics credits!)
Your afternoons will be filled with our hugely successful multi-session format with your choice of a wide range of topics and speakers in two-hour blocks. All day Thursday you will have your choice of seminars to attend! CPR Certification offered all 4-days for DCs + Staff.  

CA Program = Intensive Billing Workshops with Brandy Brimhall Fri+Sat AM + Office P+P with Kristi Hudson and Heather Simmons, PLUS CA Exam Protocols w/Dr. Louis Crivelli and MORE! 
NEW this year! Registration will even include a bank of online ON-DEMAND courses to help ease stress and free up time for important things at convention like practice management learning, networking, and EXPO time!  
Paper Registration is AVAILABLE NOW to GUARANTEE YOUR SPOT! Online registration OPENING SOON! …Enhanced Memberships – REMEMBER – Convention REGISTRATION is INCLUDED for DC + one Staff member!!!

Help End Provider Discrimination
HHS has started the rule making process regarding the Non-Discrimination provision of the Affordable Care Act, and the ACS asks for your help in critical information gathering. Read the article to learn more!
ACS Board Nominations NOW OPEN!
PASSIONATE ABOUT CHIROPRACTIC? DRIVEN TO PROTECT THE PROFESSION? HAVE THE DETERMINATION TO LEAD? FIRED UP ABOUT INSURANCE POLICY OR LEGISLATION?
Nominations for officers for the Alaska Chiropractic Society Executive Board for the 2022-2024 term NOW OPEN for the positions of President, Vice-President, Secretary, and Treasurer. Voting will take place in October via electronic ballot with the results announced at the end of the ACS General Membership Meeting on Thursday, October 6, 2022 at the Hotel Captain Cook, Anchorage, AK. 
These current members of the Executive Board have expressed an interest in running for the open positions above.
  President – Dr. Todd Curzie
Vice President – Dr. Kelly Ryan
Secretary – Dr. Joel Adkins

To view a summary of each officer`s responsibilities, Click HERE. 
Please review the criteria for NOMINATION OF OFFICERS according to the Articles of Incorporation of the Alaska Chiropractic Society in preparation.
Questions, please contact Debbie Ryan, CEO at 907-317-4486 or Sheri Ryan, COO at 907-903-1350.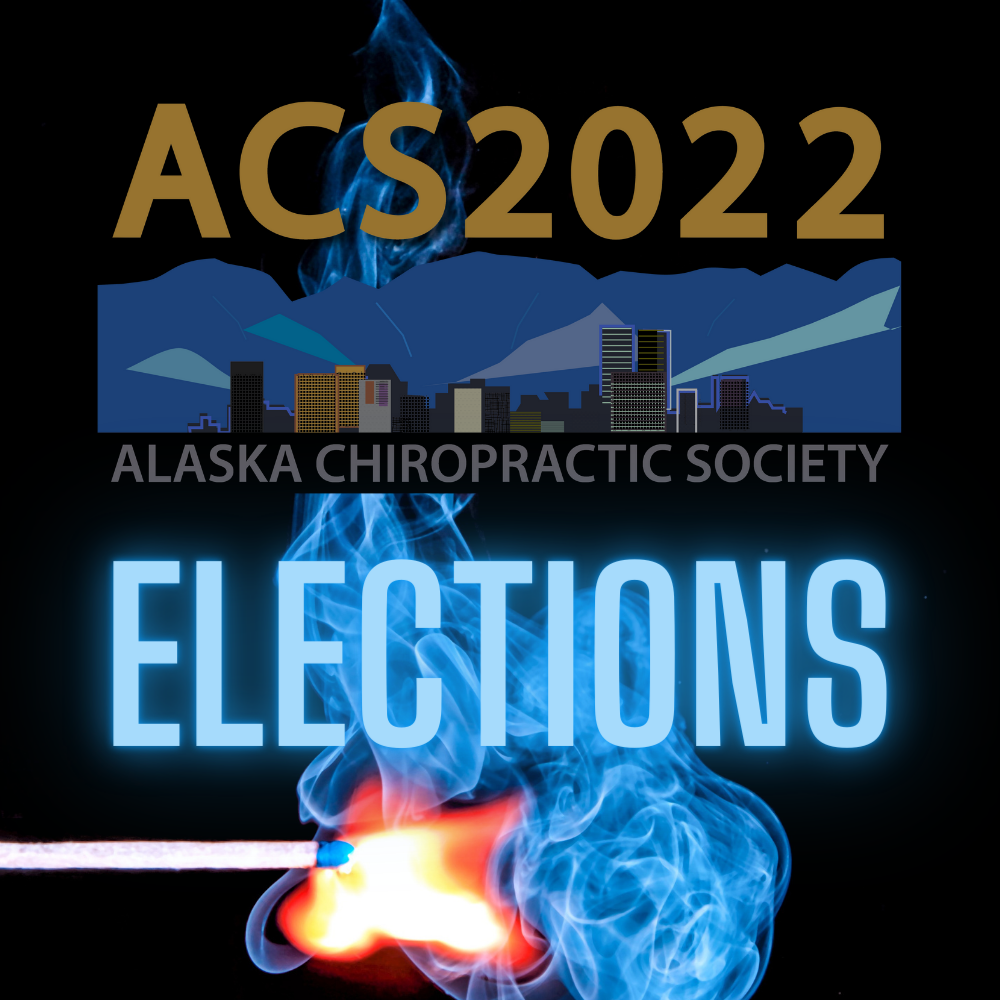 Articles of Incorporation
SECTION 1.  Nominations of any qualified doctor of chiropractic (qualified being defined under Article V, Section 2.) shall be submitted to the existing officers of the A.C.S not later than July 1, of each election year.  All nominations must be submitted in writing by the nominator with the approval of the nominee.               
SECTION 2. QUALIFIED DEFINED:                           

ITEM A. The nominee must be a member in good standing of the A.C.S.  


ITEM B. The nominee must have practiced within the State of Alaska for at least one year.  The exception is at the time of charter.

ITEM C. It must be evident to other members that the nominee contemplates continued residence throughout his term of office. 

ITEM D. The nominee must have maintained a high level of professionalism.                           

ITEM E. The nominee must consider time involved to fulfill the responsibilities of the position.

ITEM F: The nominee for secretary must have a basic working knowledge  of the mechanics of correspondence.       

ITEM G: The treasurer must have a familiarity with mathematics and bookkeeping procedures.

ITEM H: The new elected officials shall meet individually and as a group for a time sufficient to insure a smooth transition of duties.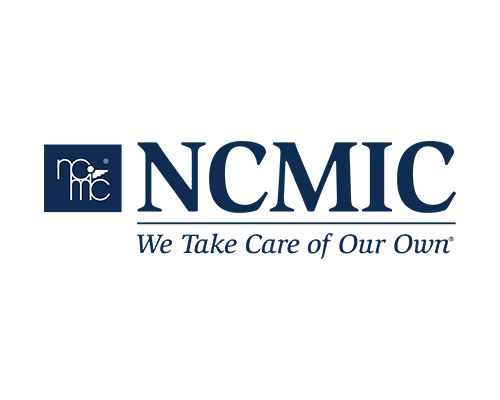 Business Owners Insurance Policy (BOP)
Check out this quick video to learn more about business owners' protection. NCMIC representative Abigail Im answers the following questions and much more:
What does a business owners' policy cover?

Is coverage customizable?

Is practice equipment protected under this insurance?

What is business income insurance?
NCMIC is an ACS Preferred Corporate Partner. 
In-Network Provider Directories – Updated Your Info Lately?
Another obscure portion of the No Surprises Act (passed with the Consolidated Appropriations Act of 2021) includes a requirement for providers and insurers to update network directories. This provision was intended to protect patients from "surprise" undiscounted fees charged by providers who were incorrectly listed in directories as in-network when the providers were no longer participating. 
Premera BCBS of AK is using Quest Analytics/BetterDoctor. Have you been contacted to update your provider info? Read the article to find out more!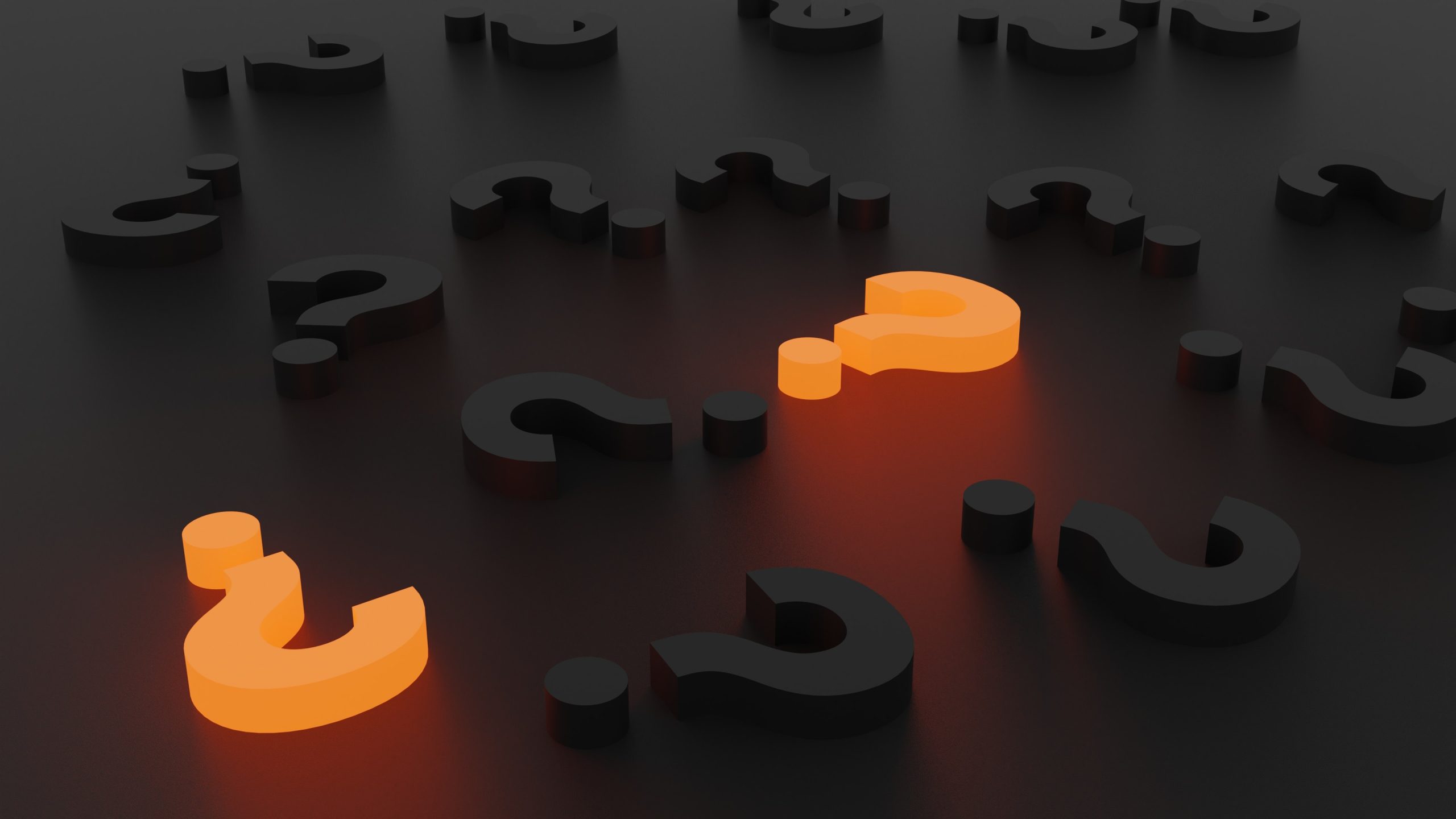 Read More
In fact, under the new law, CMS says that providers are required to refund patients "if the [patient] has inadvertently received out-of-network care due to inaccurate provider directory information." In other words, providers will be limited to the discounted in-network reimbursement amount if they have not taken the required steps to make sure they are no longer listed in the in-network directory.  Additionally, insurers can remove a provider from their directory if the provider does not supply updated information.
As with the Good Faith Estimate law, this portion of the No Surprises Act DOES apply to chiropractic physicians. In fact, CMS states, "The No Surprises Act provider directory requirements apply to health care providers and health care facilities. The statute doesn't exempt any categories of providers or facilities from this requirement. [emphasis added]"
It is important to note that the directory change requirements will apply to ALL insurers and insurance networks.
In short, if you are or have ever been in-network with any insurer, we are urging our chiropractic physicians to update their directory information with each of those insurers.
According to HHS:
"At a minimum, providers and health care facilities must submit provider directory information to a plan or issuer:
When the provider or health care facility begins a network agreement with a plan or issuer with respect to certain coverage;

When the provider or health care facility terminates a network agreement with a plan or issuer with respect to certain coverage;

When there are material changes to the content of provider directory information of the provider or health care facility;

At any other time (including upon the request of plan or issuer) determined appropriate by

the provider, health care facility, or the Secretary of Health and Human Services (HHS)."
FOLLOW THE REQUIREMENTS AND SHIFT FINANCIAL RESPONSIBILITY TO INSURERS
It is very important to note that CMS clearly indicates that "under the No Surprises Act, the [provider] is permitted to require in the terms of a contract or contract termination that a plan or issuer remove the provider's name from the directory at the time of termination of contract. Additionally, the [provider] is contractually permitted to require that the plan or issuer bear financial responsibility for providing inaccurate network status information to an enrollee. [emphasis added]" This means that you can require that the insurer cover the patient cost differences when you provide the appropriate information and the insurer does not make the updates.
The ACS strongly recommends that you follow the requirements of each of your networks (most importantly, many require the changes to be made online except in the most limited circumstances). When it is NOT possible to file the update online or follow their other requirements for one reason or another, providers should send updates via US Mail with return receipt requested along with a clear explanation why the provider could not file the change online or meet the insurers' other requirements. 
PREMERA BLUE CROSS BLUE SHIELD OF ALASKA ANNOUNCEMENT
Premera Blue Cross Blue Shield of Alaska issued a notice in November, 2021.  Premera is required to verify the accuracy of your provider information in their directory at least every 90 days. They will ask to verify your data—name, address, specialty, telephone number, and digital contact—through attestations and change submissions every 90 days.
If your provider data can't be verified 180 days after the last verification date, they will remove you in their online provider directory. Once the data is verified, you'll be added back into the directory. All directory changes will occur within 2 business days of submittal.
The November notice indicated how they were  streamlining the verification process and moving to the BetterDoctor online portal from Quest Analytics.  Offices should have received more information from Quest Analytics/BetterDoctor in late 2021.  Verification through BetterDoctor began end of 2021. If you haven't received information from Quest Analytics/BetterDoctor and you'd like to update your provider directory information now, you can email Premera BCBS of AK a completed provider update form (.pdf)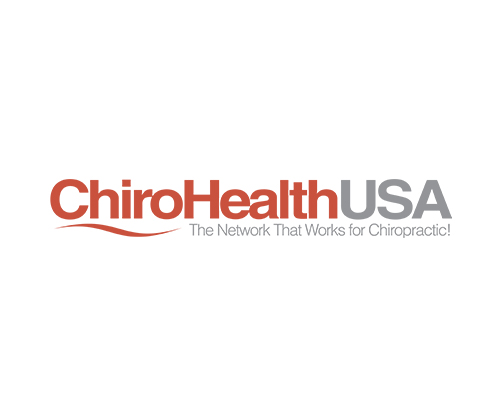 Read Article by Dr. Ray Foxworth, DC, FICC, MCS-P
10 Things New (All) Practice Owners Need to Know
You did it! You finished school! You passed your National Boards! You have your license! Now you are embarking on a new career and starting a business. Here are a few things to help you be successful.
Know Your Business. You have spent years learning how to diagnose and treat patients. What you may not have learned is how to run a business. Unfortunately, your education didn't stop the moment you received your degree. Now is the time to take online or in-person accounting and business management classes at your local college. One of the biggest mistakes new practitioners make is relying on other people to manage and explain the business financials.
Start Small. You don't need all the fancy, new technology the day you open your office doors. Instead, you need a waiting room, an adjusting table, a phone, a computer, and EHR software. Then, as your business begins to grow, add new products, technology, and equipment to your practice.
Dress and Act Professionally. You are a Doctor of Chiropractic. While we have all slipped into what is considered "Covid Casual," when it comes to the public's perception of you, it may not serve you well to wear shorts, jeans, flip-flops, etc. Your clothing should not be wrinkled, worn, or shabby. Dress professionally. Several doctors I know have specific work attire. Some wear scrubs with the company logo on the top. Others wear slacks with golf or button-up shirts.
Stick to the Schedule. In the beginning, your days will be slower and get busier over time. Building up your new patients starts with consistency. What are the times most convenient for your ideal patients? For example, if you are a family/pediatric-centered practice, closing at 4 PM each day when children are just arriving home from school is not convenient for your ideal patient.
Know Your Market Value. When establishing your practice fee schedule, you must know the market value. Several websites and resources can give you price ranges for each CPT code in your zip code. (www.fairhealthconsumer.org, www.chirocode.com)
Be an Active Member of Your Community. Join your local chamber of commerce, host a ribbon-cutting for your business, and join a local BNI (Business Networking International) chapter in your area. People do business with people they like. They must get to know you, to like you.
Invest in a Professional Website. Businesses that do not have a website lose credibility with potential patients. A website helps you make a great first impression by providing helpful information about you, your practice, chiropractic, etc. You no longer need a degree in web design to have a great website. There are plenty of companies that will allow you to choose from ready-made templates to get you started.
Get Active on Social. The secret to social success is authenticity and valuable information. You can start by sharing information from trusted resources that you follow, for example, the Foundation for Chiropractic Progress, NCMIC, Standard Process, and Foot Levelers. They all have beautiful posts about health and wellness, chiropractic, active lifestyles, etc. Don't make every post about chiropractic. For some great tips on dominating social for your practice, listen to our webinar with Lauryn Brunclik!
Join Your State and National Associations. You are new to being a chiropractor, and you will have a LOT of questions in the coming months and years. Many people mistakenly think that their state and national associations do very little outside of providing opportunities to get the required CE each year. Associations lobby law and policy makers to protect your practice and license on the state and federal levels. In addition, you can obtain discounts on everything from office supplies to health insurance. They will have answers when you have questions (and you will). State associations provide knowledge and guidance on everything from advertising to independent contractors, from fee-splitting to the delegation of billing, from Blue Cross/Blue Shield to Medicare. They can connect their members to experts in various areas for assistance with many of their questions.
Pay it Forward. As many chiropractors begin facing retirement, we need to inspire more students to embark on careers in chiropractic. Many high schools offer career tracks in health care and are looking for health care providers that will allow job shadowing for their students. Share why you became a chiropractor at career days hosted at local schools. You might not inspire every student to become a chiropractor, but perhaps sharing your story of overcoming chronic headaches, or recovering from an ACL injury with chiropractic care, will encourage students to visit your office for help with a similar issue.
We are so excited for you and your future in the chiropractic profession and can't wait to see you grow, succeed, and mentor the next generation of chiropractors.
10 Things New (All) Practice Owners Need to Know
You have spent years learning how to diagnose and treat patients. What you may not have learned is how to run a business. Unfortunately, your education didn't stop the moment you received your degree. Now is the time to take online or in-person accounting and business management classes at your local college. One of the biggest mistakes new practitioners make is relying on other people to manage and explain the business financials.
Chiropractic Pilot Project Launched March 1
Participate in the Chiropractor Care to Prevent and Reduce Opioid Misuse for All Alaskans Program! This unique pilot project is open for participation to all chiropractors statewide to assist patients 21 and older who do not have chiropractic coverage through any other payor. The project is funded with $2M of state general funds and to pilot chiropractic coverage to prevent or reduce opioid use through chiropractic services.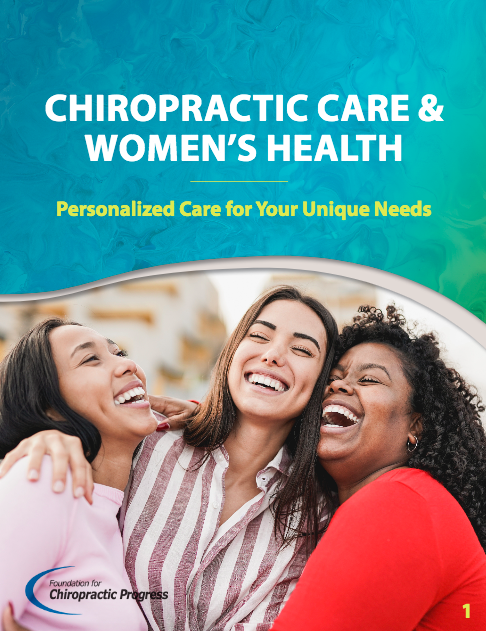 Did you know whether or not they are married or have children, 94% of women make healthcare decisions for themselves and 59% make healthcare decisions for others?
79% of mothers make the decisions about selecting their children's doctors. 77% of mothers report they usually take their children to their doctor's appointments and get them the care the doctor recommends, compared to 24% of fathers who report responsibility for this.  
How to better market to Women: 
Offer fast communication methods

Utilize social media

Direct efforts towards female consumers

Educate yourself and your staff about the unique challenges of females
Sources: Center for Talent Innovation; Kaiser Family Foundation; HeardItFromAMom.com 
Here's information to help you in your marketing – share in your reception area, on social media, and in an upcoming patient newsletter! Download this resource from F4CP that addresses the unique neuromusculoskeletal issues that women may experience and how chiropractic care provides them with a safe, effective and natural drug-free solution.
Suspicious-Looking Emails, Malware, Even Classified Ad Scams
Online Scams are on the Rise!   
According to a new report from the Better Business Bureau, the number of online scams spiked during the pandemic in 2020, due to more people online shopping. Other reports say that the Federal Trade Commission has received nearly 50,000 complaints since the pandemic started. With this in mind, we wanted to give you some tips to better your cybersecurity.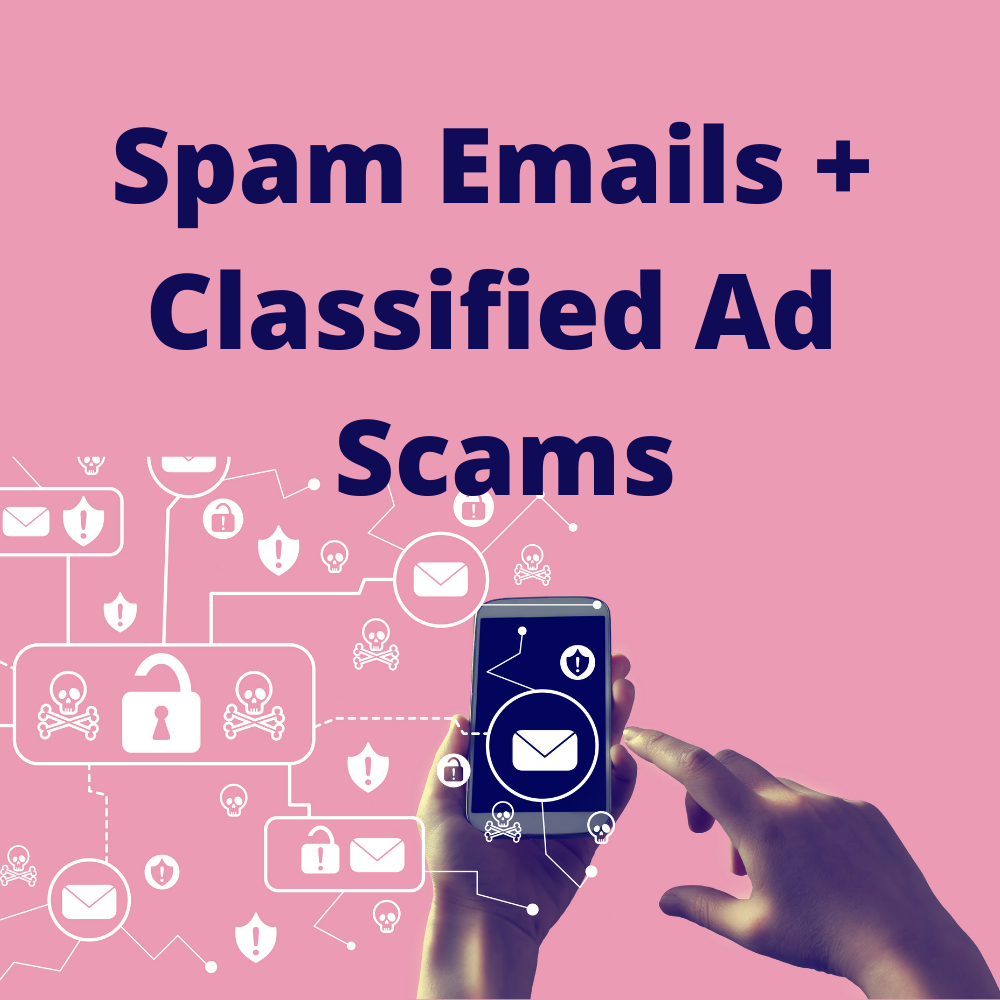 Read More
Spam Emails
You've all probably gotten spam email, whether it's supposedly from a friend or close business associate begging for help, or from the proverbial "Nigerian Prince" who is promising you millions of dollars if you'll forward him your banking numbers. But as spam becomes more and more sophisticated, it can be harder to spot, making cybersecurity a real concern for chiropractic practices across the state.
Some of our members have reported receiving emails from a doctor in ACS leadership, asking for help. One variation a few years ago had our then-President stuck in Puerto Rico with no money and no way out – except with help from the recipient. One common scam asks the email recipient to send $25 iTunes gift cards, or $50 pre-paid Visa cards.
And, these scam emails aren't just annoying – they can be downright dangerous, as the sender tries to bypass your firewall and gain a foothold inside your practice by infecting a computer with spyware, ransomware, or other scheme that puts your security at risk, and in violation of HIPAA.
Spotting Potential Spam Emails
Phishing emails and text messages often look like they're from a person or organization you know and trust, but the email is not from their usual address.

If the sender's address has a bunch of numbers or a domain you don't recognize (the part after the "@"), it's probably spam.

The language or grammar is "off" and full of spelling errors.

The formatting or design is different from the usual emails received from that person/organization.

The email tells an unbelievable story (like the aforementioned Puerto Rico story).

They ask for financial or other personal information, or for you to sign in to "update your account."
If you get one of these emails, never click on a link or load an image, as they are most likely a malicious link. Likewise, never open an attachment from a suspicious email, or hit reply. Delete the email as quickly as possible. You also may want to report the email as spam before deletion. If you're not sure if it's legit, contact the sender through another means (DO NOT hit "reply").
If you receive a "phishy" email from the ACS or one of our doctors, be sure to follow the tips above. Nothing can infect your computer if you don't click any links or respond.
Classified Ad Scams
If you're running a classified ad, whether on the ACS website or your local paper, watch out for potential scam artists. The ACS office recently received word from someone running an ad through the ACS that they had someone call regarding their equipment for sale. They even sent a cashier's check, but it was for $3,000 more than the asking price! They then asked the seller to return the overage with money orders, but the seller could keep a portion for the inconvenience.
This type of scam is unfortunately not that uncommon. Luckily, it raised some red flags with our seller, and they still have their equipment, and no funds were sent out. Here are some tips to avoid this kind of scam:
Never accept a check for more than you are asking or for more than the item you are selling is worth.

Cashier's checks ARE NOT the same as cash. They are easy to counterfeit because every bank uses a unique design, ironically so that their checks cannot be easily counterfeited. But this means there is so much variation that it's impossible to know every bank's design.

Verify the check for legitimacy by calling or visiting the back it is drawn from before cashing or depositing. If calling, do not use the number on the check, as it could be a set-up; instead, search the financial institution's number online.

If you do try to cash a fraudulent cashier's check, you are responsible for the money you withdraw.
Here are some other useful tips to identify potential classified ad schemes:
Avoid phishing situations. Do not provide more information than necessary. Be aware of what contact information you provide and what information people could obtain. Any unnecessary asks for personal information could put you at risk for identity theft.

Avoid payment systems when links are sent to you in an email. Using the internet payment service through their actual website helps protect you from fraudulent claims.

Try not to rush any transactions, especially if the buyer or seller wish to change the terms of the sale.

It is generally better to avoid wiring funds to an unknown party. Wire transfers cannot be canceled at any time, unlike checks. Once the money is collected, it is gone.

For more information on protecting yourself from classified ad scams, click here.
When it comes to online security, it is better to be safe than sorry. Having your general rule when online be "If it seems too good to be true, it probably is" is a good start, but vigilance is the key.
32 CEU Credits Required to Be Completed Prior to 01/01/2023 for Relicensure
On Wednesday, March 16, 2022, the Alaska Board of Chiropractic Examiners sent an email notification to all licensed Doctors of Chiropractic clarifying continuing education (CE) requirements for the current licensing period which ends December 31, 2022. There are currently no emergency regulations in place to reduce the hours or in-person requirements for CE. DCs must earn 32 CEUs in 2021/2022 to fulfill the relicensure requirements that will be due 12/31/2022. The Alaska Chiropractic Society 50th Anniversary Convention is an EXCELLENT way to earn ALL your credits in-state in ONE WEEKEND!!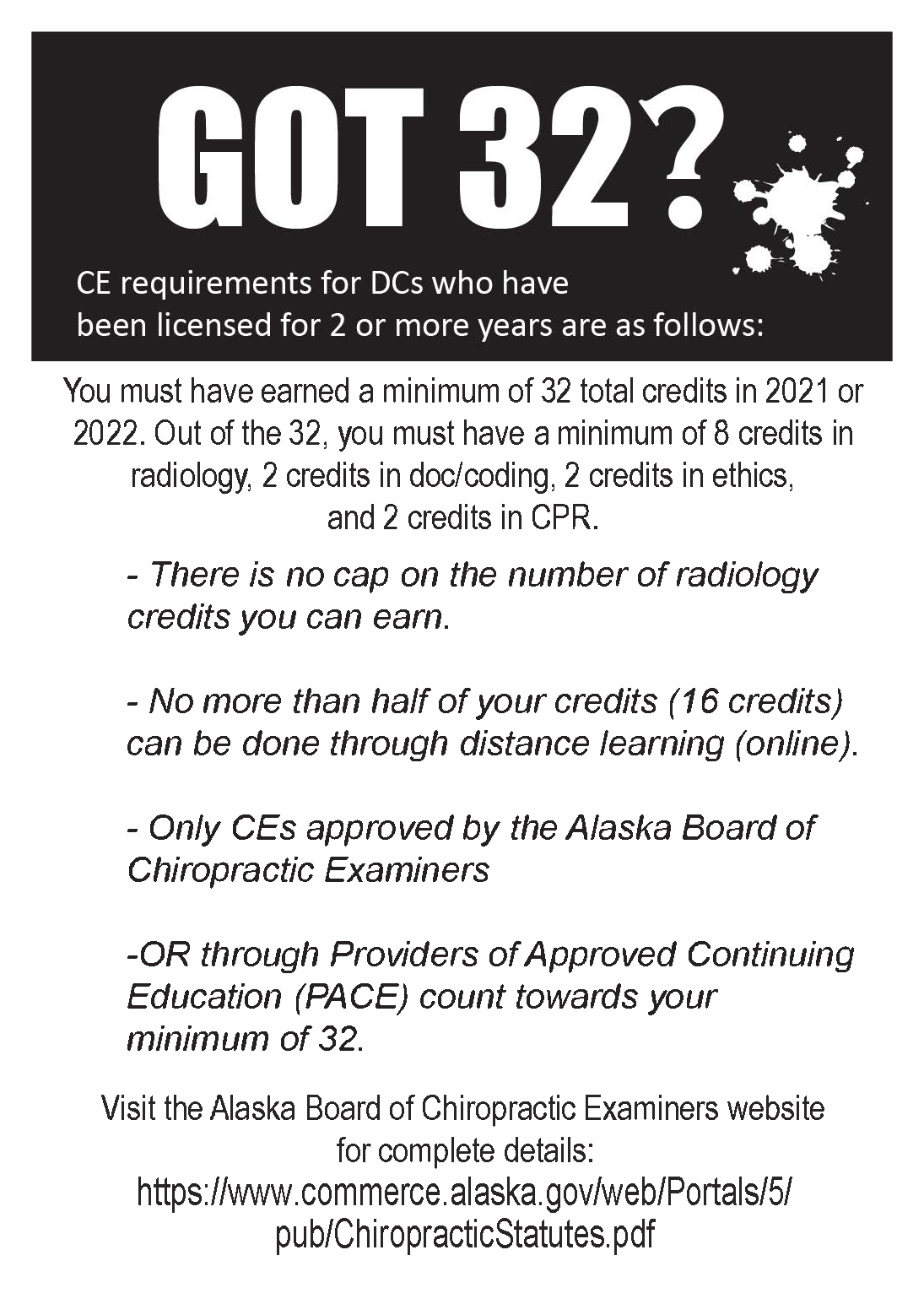 ALL CATEGORIES NOW FREE TO MEMBERS!!
Employment Ads, Equipment for Sale, Practice for Sale, Locum Tenens Ads – ACS has Classified Ads GALORE! Check out ALL the classifieds on akchiro.org.
We've streamlined the process! Members can post their own Classified Ads by logging in and using the 
 icon. You can even upload pics for equipment for sale ads!
All ads subject to approval.
ACS is constantly on the lookout for new products and services that can help members excel in business and life. Want to see ALL the GREAT Benefits your ACS Membership Includes? Check it OUT! Here's a featured few we thought you'd like to know about!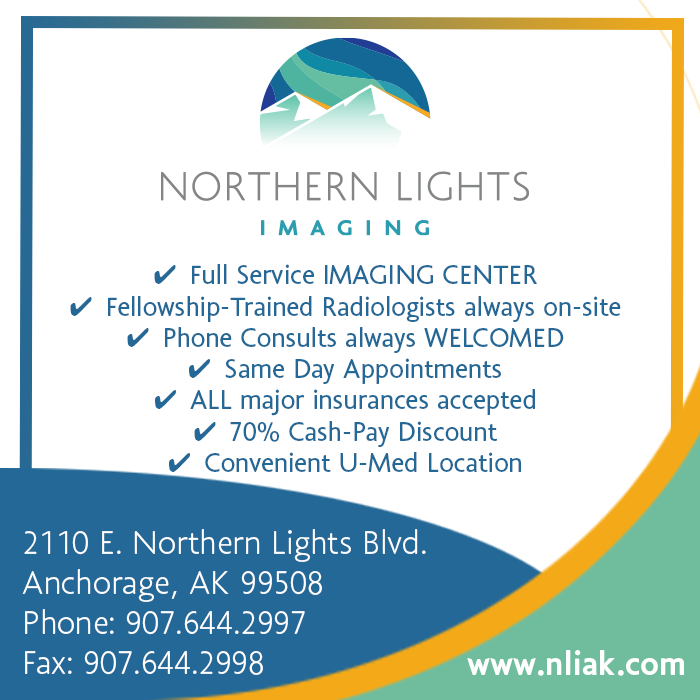 Northern Lights Imaging
Northern Lights Imaging is ACS's FIRST and longest premier corporate partner! NLI is a full-service imaging center with Fellowship-Trained Radiologists always on-site. Same-day appointments and all major insurances accepted with a 70% cash discount available for your patients. Convenient U-Med location. Exclusive Anchorage ACS Radiology Club sponsor!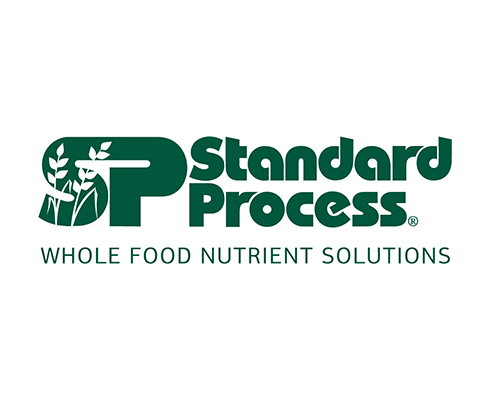 Standard Process
The body is exposed to toxins every day. The SP Detox Balance™ Program delivers whole food-based nutrition that supports easy and healthy toxin removal. It's a great opportunity to kick-start lifelong healthy habits. Click the link below to get yours today!