ACS BIENNIAL STATE CONVENTION
OCTOBER 6-9, 2022

The ACS Biennial Convention will be held October 6-9, 2022 at the Hotel Captain Cook in downtown Anchorage. Earn up to 32 credits over 4 days of attendance!
Thursday, October 6 – AM + PM = multi-session format
Friday, October 7
Morning Keynotes – Dr. Sherry McAllister + Dr. John P. Rosa
Panel – Opioids: Dose of Reality
Afternoon = multi-session format
Saturday, October 8
Morning Keynote – Dr. Jay Greenstein
Panel – Technological Approach to Patient Reimbursement & Outcomes…Keeping Things Ethical
Afternoon – multi-session format
Sunday, October 9
Morning Keynote – Dr. Cindy Howard
Panel – Communicating Effectively: the Subject of SEX
Afternoon = multi-session format
All day Thursday and Fri-Sun afternoons are filled to the brim with a wide range of phenomenally successful topics and speakers to choose from in two-hour blocks to attend! CPR Certification offered all 4-days for DCs + Staff (limited class sizes).  
CA Program = Intensive Billing Workshops with Brandy Brimhall Fri+Sat AM + Office P+P with Kristi Hudson and Heather Simmons, PLUS CA Exam Protocols w/Dr. Louis Crivelli and MORE! 
Paper Registration is AVAILABLE NOW to GUARANTEE YOUR SPOT! Online registration OPENING JUNE 1! ACS Members will get first pick for re-registration of classes. 
Enhanced Memberships – REMEMBER – Convention REGISTRATION is INCLUDED for DC + one Staff member!!!
ACA Action Leads to Change in CMS Medicare Handbook
For the past several years, the CMS beneficiary handbook, "Medicare and You" contained some misguided language suggesting chiropractors, and just chiropractors, were billing patients in an unscrupulous manner (see page 34 in the hyperlink above). As a result of an ACA initiative to correct this misnomer, ACA received a follow-up letter from CMS stating that it will no longer use the controversial language in future editions of the handbook. CMS also invited ACA to review future drafts of the handbook as part of its partner review process. This is a win for chiropractors across the country as ACA continues to work for fairness and parity within Medicare.


National Strategic Plan – Unity Without the Need for Uniformity
Get the latest updates on how the National Strategic Plan (NSP) is progressing for the chiropractic profession from Chiropractic Future! Find out how you can assist! Phase I – Data Collection and Phase II – Plan Development have been completed. Phase III – Implementation is underway! Sign up for Monthly News or Join a Workgroup TODAY!
ACS Board Nominations NOW OPEN!
PASSIONATE ABOUT CHIROPRACTIC? DRIVEN TO PROTECT THE PROFESSION? HAVE THE DETERMINATION TO LEAD? FIRED UP ABOUT INSURANCE POLICY OR LEGISLATION?
Nominations for officers for the Alaska Chiropractic Society Executive Board for the 2022-2024 term NOW OPEN for the positions of President, Vice-President, Secretary, and Treasurer. Voting will take place in October via electronic ballot with the results announced at the end of the ACS General Membership Meeting on Thursday, October 6, 2022 at the Hotel Captain Cook, Anchorage, AK. 
Questions, please contact Debbie Ryan, CEO at 907-317-4486 or Sheri Ryan, COO at 907-903-1350.  
Per the Articles of Incorporation, nominations due not later than July 1 of each election year.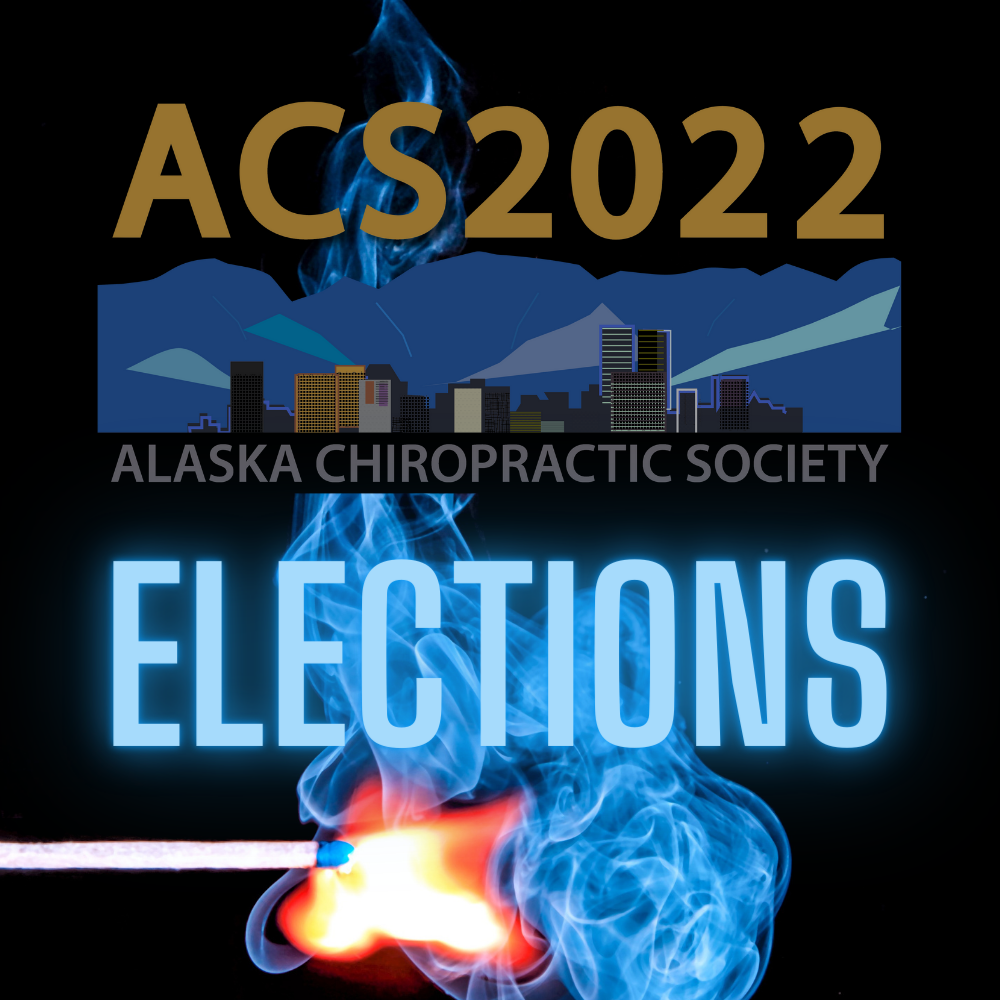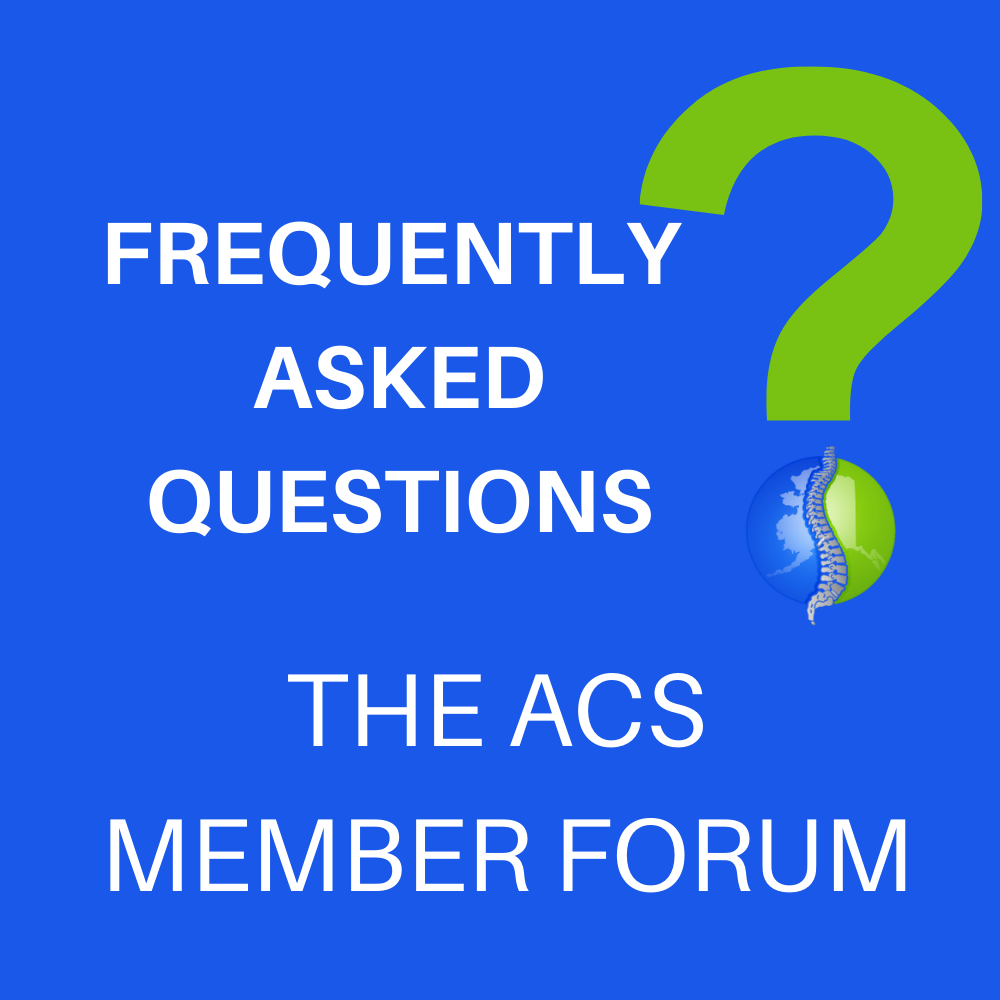 Interpreter for a Deaf Patient? Do I have to Provide/Pay?
I was contacted by a potential patient who is deaf and told I must provide and pay for an interpreter. Is that correct? 
The short answer is yes. This is covered under the Title III of the Americans with Disabilities Act (ADA). If the patient feels that they need an interpreter to understand what the doctor/health care provider is telling them, then the doctor/health care provider is required to provide one. The doctor/health care provider must pay for the cost of an interpreter, even if the cost of the interpreter is more than the cost of the office visit.  The doctor/health care provider is expected to handle the cost of interpreter as a normal business expense or as part of the overhead costs of operating a business. Do not encourage patients to bring in a signing family member or a friend as a way to "save costs".  Family members and friends cannot be expected to be neutral and sign everything they hear. They may be emotionally or personally involved with the patient and this may affect their interpreting. Using them as interpreters can also cause problems in maintaining confidentiality. You, however, do have the right to choose and negotiate payment with the interpreter that you use. Click the Read More button for more detail information on this topic.
Summer is the perfect time to accomplish your CPR education + certification goals for 2022! AK regulations requires chiropractic physicians to accomplish 2 credit hours of CPR education for license renewals due by 12/31/2022. Take a nationally recognized CPR/BLS Certification course and earn 2-CPR, 1-BLS, + 1-AED credits that you can use towards the 32 credits you need for your license renewal.
Are you a Chiropractic Clinical Assistant? AK regulations require current CPR certification as part of your national CCA certification. Take the Summer CPR Challenge and get 'er done! 
In the Anchorage/Mat-Su Valley area? Contact Frontier Safety and Supply to schedule your in-person class today at their convenient training center located at 2207 E. Tudor Rd., Anchorage! Evening and weekend classes available. ACS Members even get a discount on classes. Print off your membership card through your member profile! Need to certify your whole office? Contact Jon Hunt with Frontier Safety at 907-301-5155 to schedule an in-office certification course for your entire staff!
Have an enhanced membership with ACS? Did you know your CPR training is included in your membership? Call ACS for how to redeem!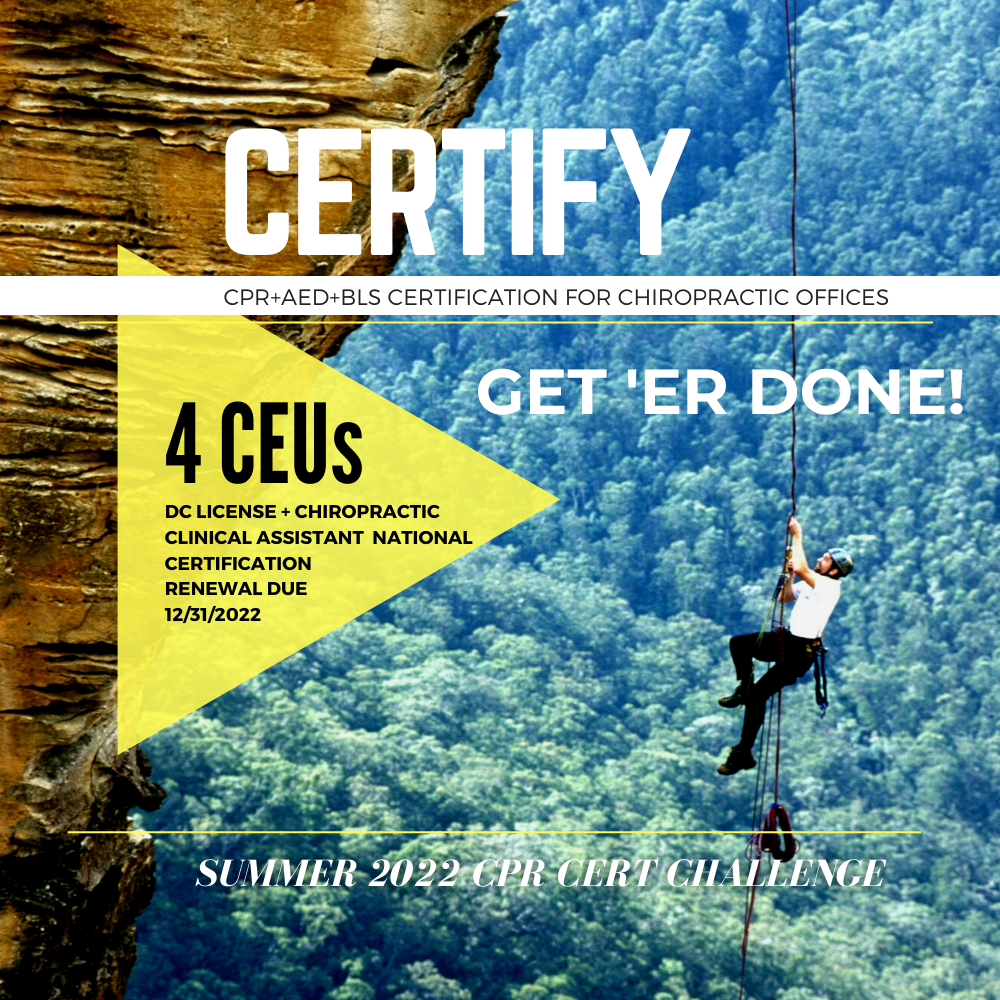 Medicare Exclusions – What They Mean to YOU!
There are very specific reasons why Medicare will exclude an individual or
company. Ron Short, DC, MCS-P, CPC explains what it means to be excluded, what it means to you, and how to avoid problems. In this ChiroCode webinar series you will learn:
What it means to be excluded

Why someone would be excluded

How to determine if someone is excluded

What to do if you inadvertently hire an excluded individual
May 26 – CBD State of Alaska Regulation Requirements (recording)
June 16 – CBD and the Endocannabinoid System
June 30 – Overdose Response Program Training
July 21 – Student Loans Handled the Right Way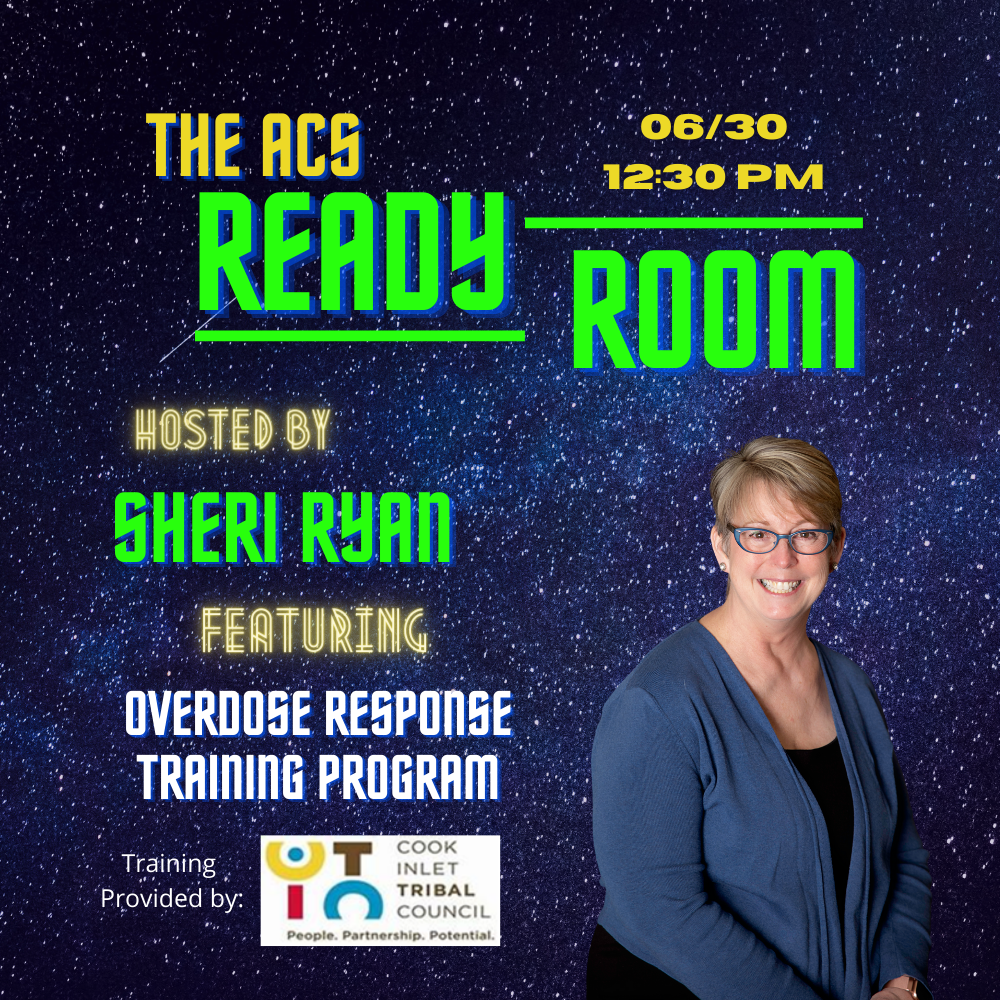 ACS Pilot Project Opportunity!
The Alaska Chiropractic Society is exploring a potential cooperative advertising campaign with the Foundation of Chiropractic Progress (F4CP). One option is about the Chiropractor Care to Prevent and Reduce Opioid Misuse for All Alaskans Program. This unique pilot project is open for participation to all chiropractors statewide to assist patients 21 and older who do not have chiropractic coverage through any other payor. This project is funded with $2M of state general funds and launched March 1 and runs through June 30 or until funds are exhausted.
CBD in Chiropractic Offices
ACS hosted the first webinar in a series on CBD with Regulation Requirements. Rob Carter, Agronomist III with the State of Alaska Department of Natural Resources, Division of Agriculture gave attendees a brief overview of the development of the Industrial Hemp Program (IHP) in AK under the 2014 + 2018 Farm Bill to provide a legal avenue to produce, process and market industrial hemp products. He also went over the regulations put in place April, 2020 that make it a requirement to become a registered retailer if you are selling CBD topical ointments + oils, as well as consumable tinctures + gummies in your chiropractic office and how those products must be endorsed (tested and approved) safe CBD products under the IHP.
Continue Reading >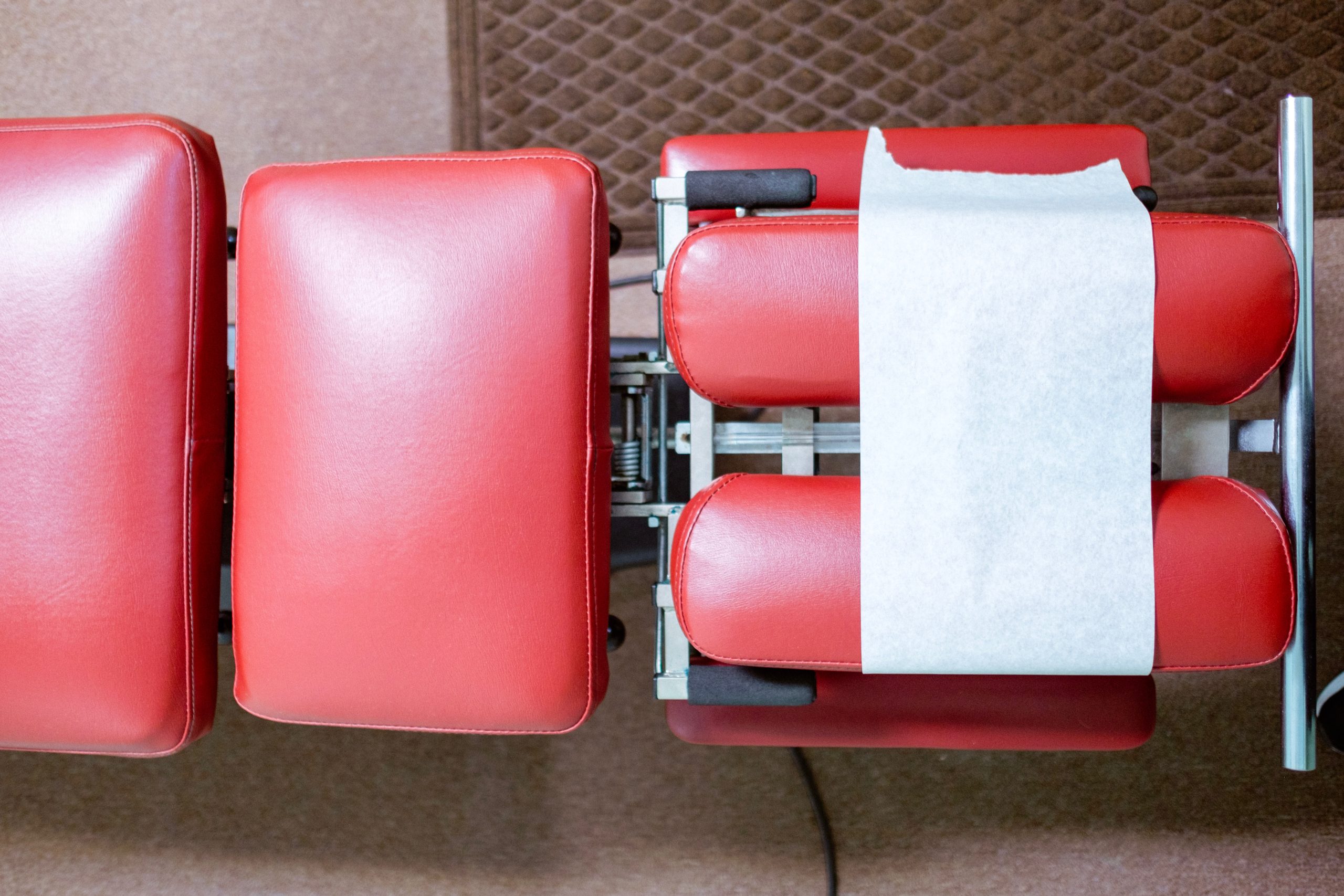 Read More
As of Jan. 1, 2022, the Industrial Hemp Program is no longer a pilot in AK but a fully approved program for processing of industrial hemp.  
Here's a letter issued by the Department dated July 31, 2020 about the requirement…
On April 4th, 2020, the Department of Natural Resources, Division of Agriculture (DoAg) implemented the Alaska Industrial Hemp Pilot Program. This program follows the guidelines of Section 7606 of the 2014 Farm Bill and State Statutes, (Senate Bill 6; CH 5, SLA 2018). The regulations promulgated by the DoAg provide Alaskans and Alaskan businesses a legal avenue to produce, process, and market industrial hemp and industrial hemp products. (See 11 AAC 40.010 – 11 AAC 40.910).
It is a violation of both state and federal law to produce, process, and/or market industrial hemp or industrial hemp products in Alaska without first being registered with our pilot program. It is also a violation of state law to sell industrial hemp products intended for human or animal consumption that have not received a product endorsement under DoAg's pilot program. This letter is intended to serve as notice that the DoAg will pursue administrative remedies to prevent the sale of unendorsed products, which may include advisory notices, notices of violation, cease and desist orders, and, in the most serious cases, seizure of unendorsed products.

Premera Prior Authorizations Move to Availity
Starting May 23, providers can submit inpatient and outpatient prior authorizations through Availity Essentials, eliminating the need to fax your requests.
With Availity, you can:
Submit inpatient or outpatient prior authorizations

View auth/referral dashboard to filter requests and check status

Add attachments (up to 10 files)

Use the draft option that automatically saves in the dashboard for 18 months

Try the code check tool to see if prior authorization is required

Celebrate the end of faxing in requests!

ALL CATEGORIES NOW FREE TO MEMBERS!!
Employment Ads, Equipment for Sale, Practice for Sale, Locum Tenens Ads – ACS has Classified Ads GALORE! Check out ALL the classifieds on akchiro.org.
We've streamlined the process! Members can post their own Classified Ads by logging in and using the 
 icon. You can even upload pics for equipment for sale ads!
All ads subject to approval.
ACS is constantly on the lookout for new products and services that can help members excel in business and life. Want to see ALL the GREAT Benefits your ACS Membership Includes? Check it OUT! Here's a featured few we thought you'd like to know about!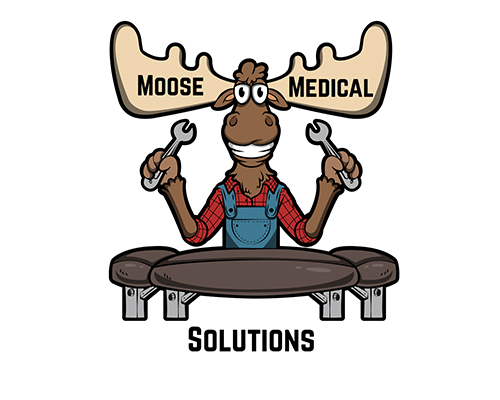 Moose Medical Solutions
Check out Moose Medical Solutions for all our table repair needs! This family business, with over 40 years of experience in HVAC, aviation and medical industries, is fully prepared to provide repair, tune-up, and perform preventative maintenance of chiropractic tables! And they're a NEW ACS Standard Partner!
Moose Medical Solutions – Our goal is to provide personal & professional services with integrity and quality. We look forward to starting a relationship with YOU and your staff and TAKE THE WORRY out of equipment care!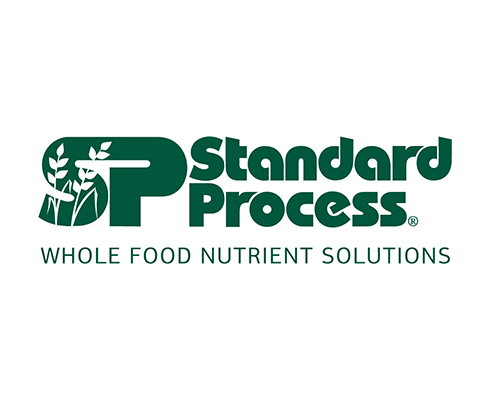 Standard Process
Since 1929, Standard Process has been the innovative leader in supplying supplements sourced from whole foods. We offer a comprehensive line of over 300 nutritional and herbal supplements supported with scientifically based evidence. This wholistic approach ensures we deliver high-quality, nutrient-dense solutions for optimal patient outcomes. Bethany Linnenkohl Lafferty is your practitioner consultant, second generation independent sales representative for SP, and owner of Vitae Wellness Solutions – your source for Standard Process in Alaska and NEW ACS Preferred Partner!