AK Board of Chiropractic Examiners Extended!
The Alaska Chiropractic Society was honored to be present when Governor Mike Dunleavy signed SB 193 – the extension of the Board of Chiropractic Examiners – into law. Dr. Todd Curzie, President, Debbie Ryan, CEO and Sheri Ryan, now former COO, were present along with the sponsor of the bill Senator Peter Micciche and family. Both Governor Dunleavy and Senator Micciche spoke about their support for and positive experiences with chiropractic. It was truly inspiring to have been a part of this ceremony!!
SB 193 extends the Board of Chiropractic Examiners through June 30, 2027. ACS thanks the many dedicated legislators, their staff and our own ACS volunteers and BOCE members who worked to make sure patients have access to effective, drug-free pain management chiropractic treatment in Alaska.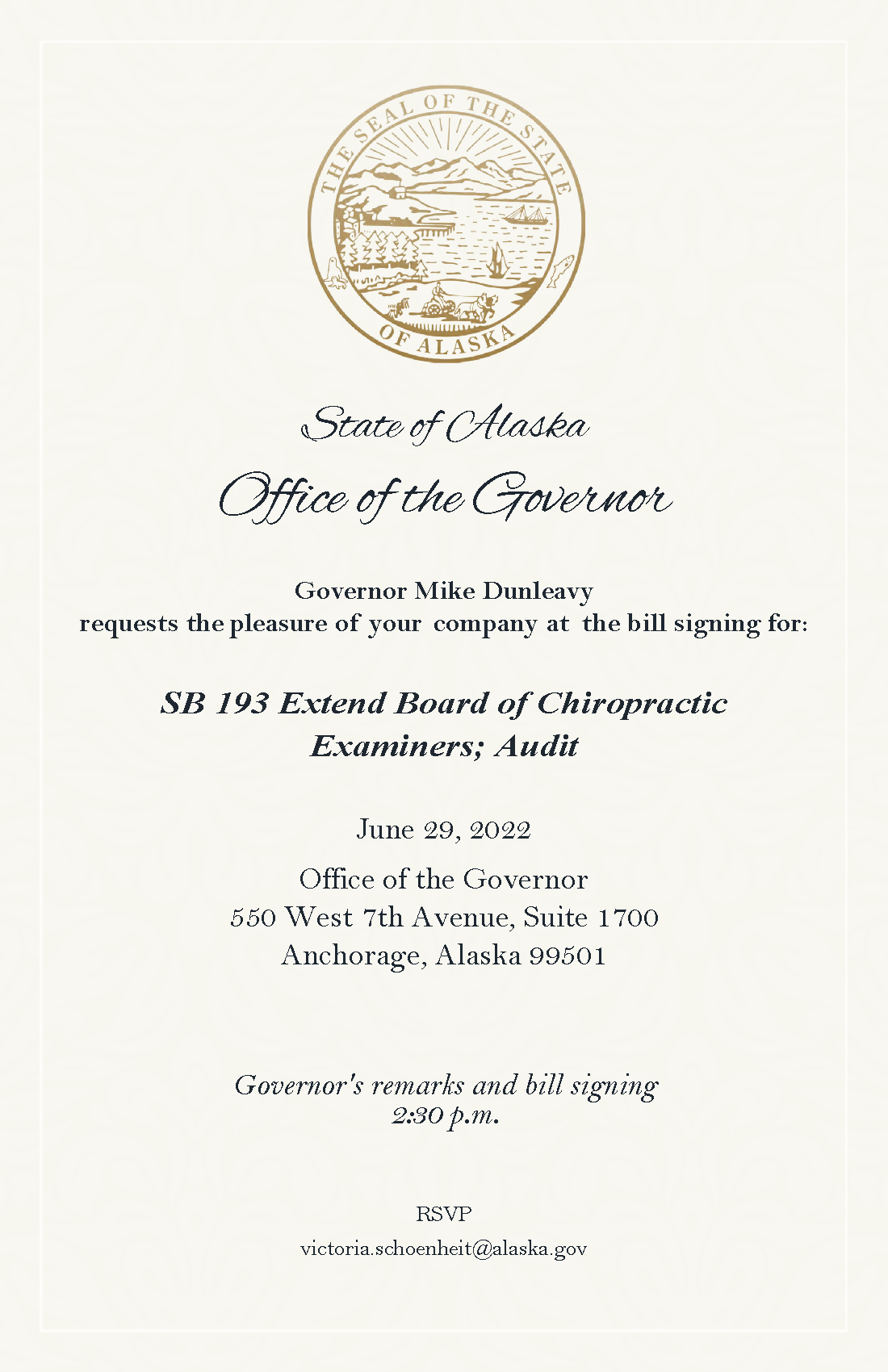 Online Scheduling: A Critical Tool for Chiropractic Practices
If you want to grow your chiropractic practice and improve your patient experience, the term 'business as usual' needs to be thrown out the window. As technology continues to grow and patient expectations are raised, marketing techniques that worked in the past, won't necessarily work today. To set your business up for success for years to come, offering online scheduling is the fastest, simplest way to attract new patients and improve your patient experience. 
Read the full blog to learn more about how online scheduling will increase your bottom line.

Read More
There comes a time when it's very clear that, no matter how comfortable and familiar something might be, a change is needed.Keeping up with consumer demandOnline scheduling is a huge differentiating factor when searching for a chiropractic practice. It's not enough to be the nearest practice to that person's area anymore. When given the choice between doctors with a similar experience, proximity, availability and patient satisfaction ratings, 80% of patients reported they'd switch providers for convenience factors alone.Patients will choose whoever can make booking and attending the appointment the fastest, simplest process for them. Patients are people and people are busy. Expectations have been raised. Rules have changed. And, instant gratification is in high demand. 
For the chiropractic industry, technology has not kept up with the growing demands of consumer expectations. As a result, the majority of patients still have to schedule appointments by phone. Leaving practice managers scrambling to play catch up. Providing online scheduling is a simple way chiropractic practices can reinvent themselves, revolutionize the way they run, and provide an exceptional patient experience.
People want to reserve their appointments when it's most convenient for them. In today's busy and fast-paced environment, that can often mean booking appointments after hours or on the go. Self-service is the way of today. Not offering online scheduling directly results in lost leads and a backlog of work to come back to in the morning. 
This is why technology is the key to pushing this industry forward because millennials, Gen Z, and beyond are not only the most tech-savvy generations, but they're the most tech-dependent. Emerging generations do not know a way of life without smartphones, iPads, or laptops. And they will choose whoever can make it the fastest, simplest process for them. By making it easier than ever to take charge of their health, more patients will come and keep coming back.

Creating a captivating patient experience
Increasing your bottom lineEvery business owner has a bottom line. Far too many practices focus on reducing costs to increase their bottom line when it really comes down to two simple priorities. For a practice owner, it has to be the perfect blend of investing in patient satisfaction to grow their practice which increases the bottom line. Eliminating back and forth communications and reducing wait times will create happy patients, and happy patients will refer their friends, family, etc. Online scheduling is the fastest and simplest way to reduce no-shows and cancellations and save your practice thousands, if not millions, of dollars per year, while simultaneously attracting new patients. People are busier than ever these days, they don't have time for phone calls, and neither does the chiropractic staff. It's a research-backed fact that automated reminders like these are far more effective for getting people to show up, and show up on time. A digital transformation will help practices reach more patients and improve the quality of life for their community by giving them the opportunity to take charge of their health. There's no doubt that online scheduling and the patient experience will shake things up in the coming years. Those willing to prioritize these two areas will give their practices a competitive advantage. 
There's a reason the hospitality business has boomed in the last couple of decades. People crave experiences. The patient experience goes beyond what happens at the physical appointment. What happens before they get through the door is just as important. Turning the process of finding and booking a regular old patient visit into a patient experience that caters to the needs of the patient will create an unforgettable memory. Leaving people wanting more. No one wants to sit on the phone for 20 minutes trying to schedule an appointment, much less leave a message and wait 24 hours for a returned call. No one likes to wait. Online scheduling gets the practice staff off the phones and present in the moment. When they don't have to deal with scheduling changes, appointment reminders, paperwork, etc. they can get patients in and out as quickly and smoothly as possible. Adapting to the changing landscape requires a shift from "business as usual." Deploying the right type of tool that facilitates the experiences modern consumers crave, like convenience, is the critical piece of the puzzle that must be solved to create the ultimate patient experience.
To learn more about online scheduling, check out a fully-customizable scheduling tool like Review Wave.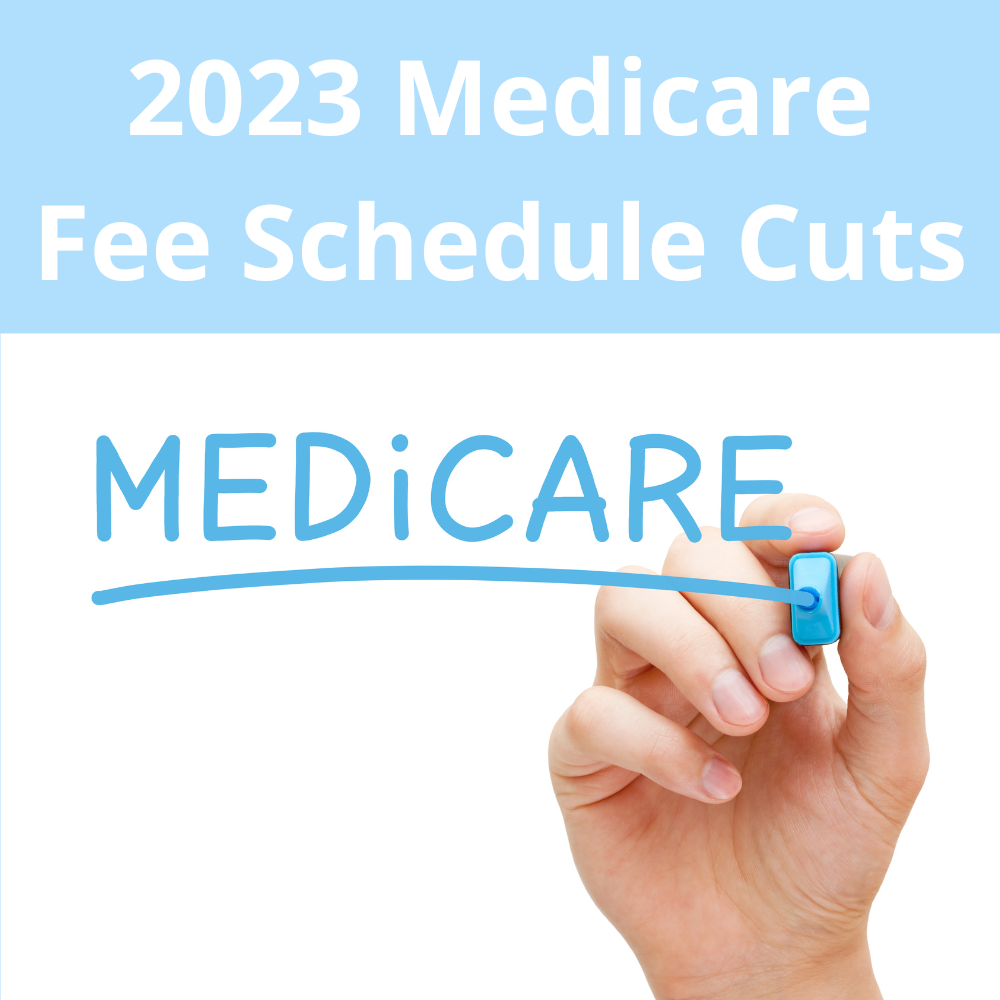 Read More
Alaska has more than 100,000 residents on Medicare. Additionally, Medicare fees and policies often drive those of other private insurers, so these cuts, if allowed to take effect, could also have drastic negative consequences on the fee schedule for other Alaska insurers.
The ACS is working with our national partners to reviewing the proposed rule for additional effects that could face chiropractors in the coming year. We will also continue working with our national partners on the 2023 MPFS and additional efforts to reform the overall Medicare physician payment system. Stay tuned for more information as it becomes available.
CMS Release Proposed 2023 Medicare Physician Fee Schedule
Proposed Rule Would Cut the Conversion Factor – the Basic Starting Point for Medicare Fees – by More Than 4 Percent  
July 7, 2022, the Centers for Medicare and Medicaid Services (CMS) released the Calendar Year 2023 Physician Fee Schedule (PFS) proposed rule. The rule proposes cutting the conversion factor – the multiplier that Medicare applies to relative value units (RVUs) to calculate reimbursement for a particular service – by an approximate 4.42 percent. Such across-the-board cuts, coupled with sequestration and other cuts scheduled to begin January 1st, jeopardize patient access to needed health care and threaten the short- and long-term sustainability of chiropractic and other health care practices across the state of Alaska and the nation.
BOME Updates Masking Guidance June 2022
On June 16, 2022, the Board of Massage Therapy updated their Masking Guidance. The new official guidance returns decision on how best to comply with CDC standards and recommendations to massage therapists. Download the full BOMT 2022 Masking Guidance document here.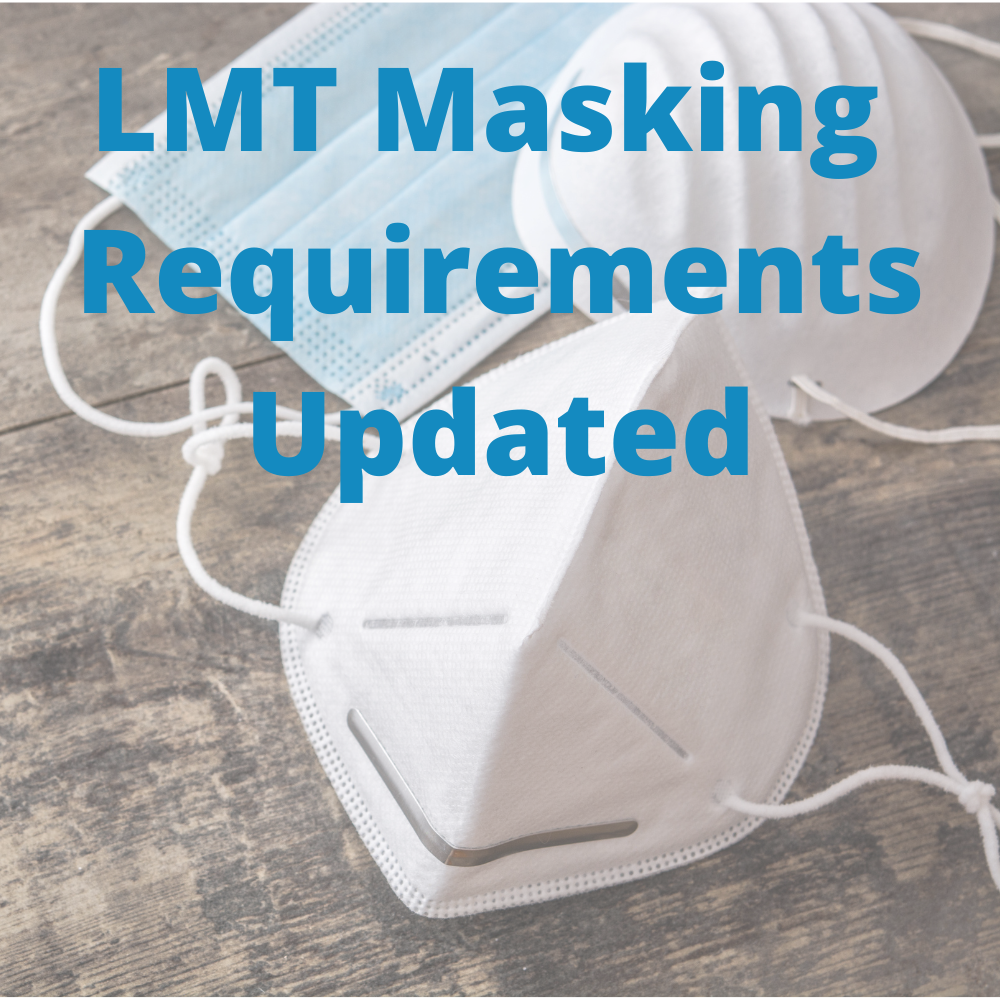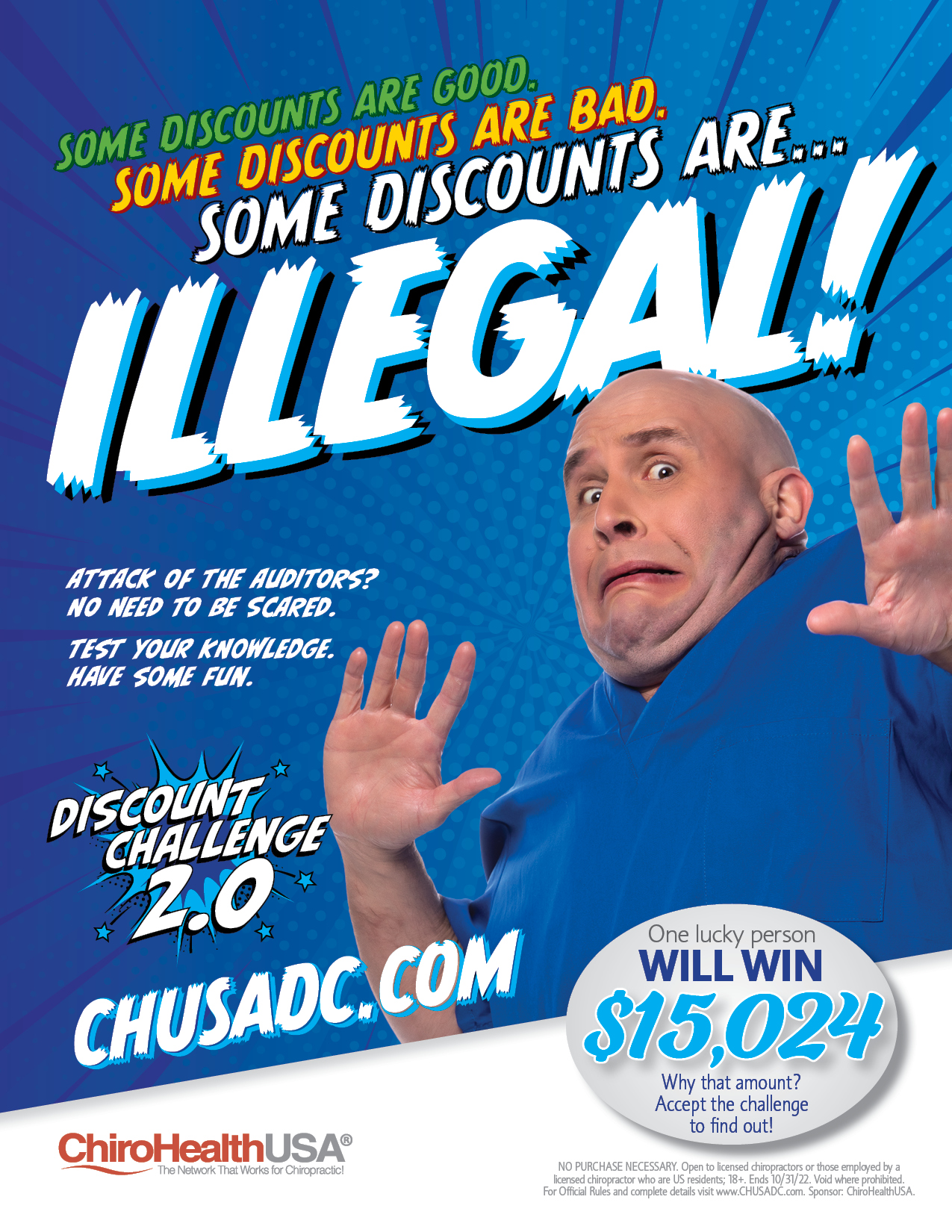 Read More
Although, as business owners, we all feel that we should be able to operate our businesses as we see fit, the truth is that we can't always do what we want, especially in health care. The business of health care is the second most regulated industry in the U.S. If we choose to participate with third-party payors, then we are held to the obligations outlined in our contracts, many of which include a clause stating we will not charge the insurance company more than we charge a private-pay patient. Additionally, when it comes to Medicare and other federally funded programs, the rules must be followed explicitly. For example, if your actual exam fee is $100, and you run a promotion that gives the exam away for $29, you could be faced with penalties from Medicare for offering an "inducement." Per Medicare regulations, you are not allowed to give away anything of value over $15 or you could be accused of inducing a patient to use your office or your services over another provider, and the charge could be considered less than fair market value, which is also part of the inducement prohibition.
In March of 2018, one of our colleagues in Iowa, agreed to pay nearly $80,000 for violating the False Claims Act. He is alleged to have violated the False Claims Act by improperly billing Medicare and Medicaid for chiropractic adjustments after providing free electrical stimulation to influence those people to receive chiropractic adjustments. The investigation lasted over 18 months, and in the end, the doctor agreed to the settlement due to rising costs of legal fees and the reasonable settlement offer.
In July 2016, two primary auto insurance payers filed suit in Federal Court against a chiropractor alleging fraud. What sets this apart from other cases is that the payers appear to be claiming that the doctor was charging lower fees to cash-paying patients, advertising-free consultations, and free massages, just to name a few. The National Association of Chiropractic Attorneys' member, Larry Laurent, has said, "You cannot charge one fee for insurance cases (e.g., PI) and a lower fee to cash patients – despite the obvious fact that your cash patients require lower overhead."
We know there is a wealth of inaccurate information disseminated within our profession. I'm sad to say that I must agree with my frustrated colleagues when they vent about all the conflicting advice they receive. That's why ChiroHealthUSA has relationships with many compliance specialists, to help get accurate, reliable information out to the profession.
Being a part of ChiroHealthUSA is not the one-stop solution to being compliant in practice, but simply a piece in a larger puzzle. It is important that every person working in your practice understands the rules and regulations, and understands why you chose to participate in ChiroHealthUSA. We have providers who believe that their practices are utilizing ChiroHealthUSA only to find out months, and even years, later that their staff is not utilizing it correctly or even offering it at all. One ChiroHealthUSA-participating practice discovered that hundreds of federally insured patients were being offered discounts outside of ChiroHealthUSA on non-covered services, after conducting an internal audit. What kind of disaster might that have been in the event of a Medicare audit?
You simply need to read the headlines, posts, and tweets, about providers across the healthcare profession being audited, fined, and some even convicted, to see that the costs of non-compliance are real. We tell ourselves, "It won't happen to me." The reality is that it easily could. Your license is your livelihood. Your families, employees, and patients, are depending on you do the right thing, in the right way, by following the rules and regulations. Helping patients shouldn't put your practice at risk. We encourage you and your team to take the Discount Challenge. Test your knowledge and have some fun. Every correct answer gets you one entry (up to 10 entries) for a chance to win $15,024!
– Ray Foxworth, DC, FICC, MCS-P,
ChiroHealth USA Founder & CEO
Is Helping Your Patients Putting Them At Risk?
Over the past decade, we have seen health care costs rising faster than the average annual income in the U.S. Many of our patients are feeling the pain from higher premiums, deductibles, and copays. As a patient, I understand the pain. As a provider, I feel the increased burden of rising costs in my practice and diminishing reimbursements. When facing similar challenges, some doctors try to justify not charging for some services in their practices. I hear it all the time, "Well, I do XYZ for free. But, it's okay because I don't charge my patients or the insurance company." That sounds good in theory, but the reality is that giving away any service for free can be risky.
< Continue Reading
ACS Board Elections – Let the Campaigning Begin!
Nominations for officers for the Alaska Chiropractic Society Executive Board ended June 30 for the 2022-2024 term. Voting will take place via electronic ballot 09/15/2022 through 10/06/2022 with the results announced at the end of the ACS General Membership Meeting on Thursday, October 6, 2022 at the Hotel Captain Cook, Anchorage, AK.
Nominations:
President – Dr. Todd Curzie and Dr. Edward Barrington
Vice President – Dr. Kelly Ryan
Secretary – Dr. Joel Adkins
Treasurer – Dr. Michael Hanifen and Dr. David Martin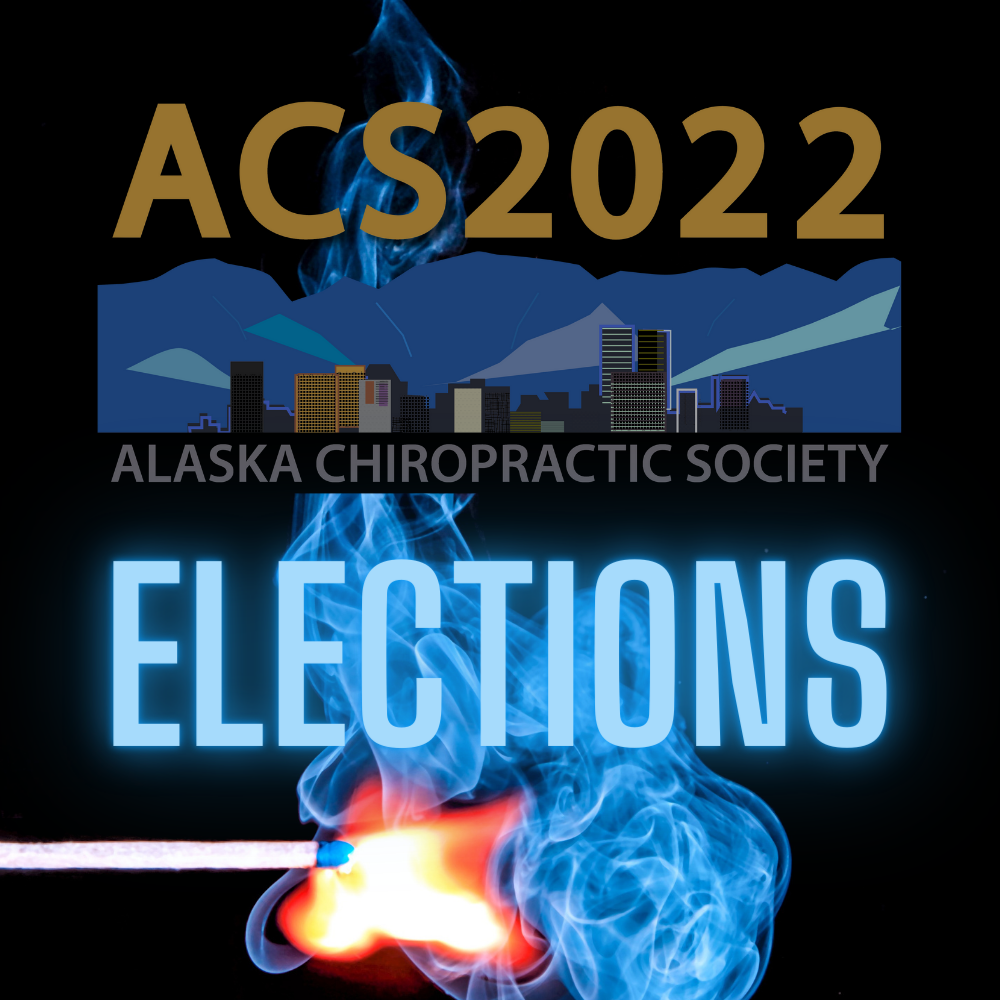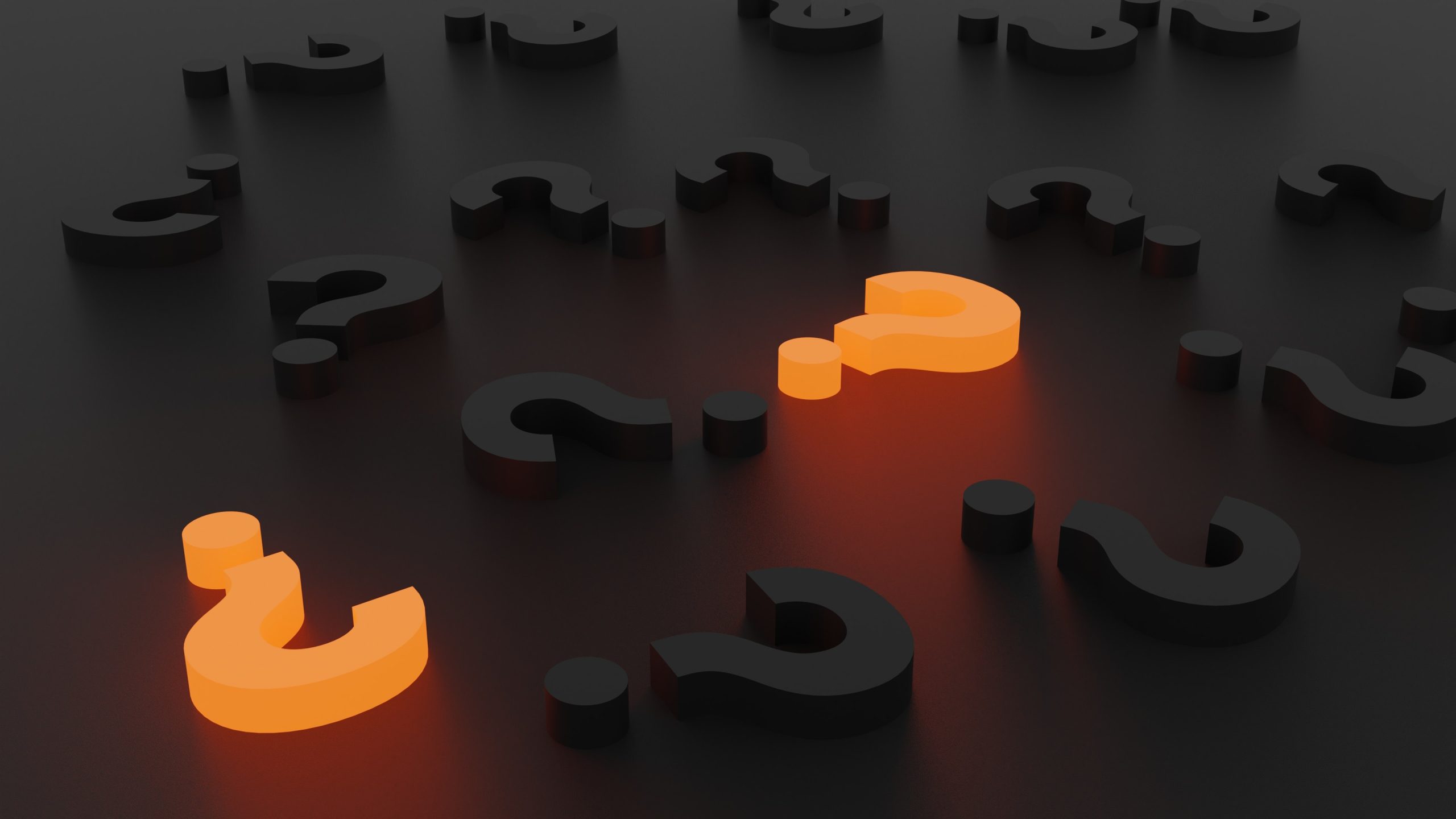 Signing and Certifying a Family Medical Leave Act (FMLA) Form
Can a chiropractic physician certify a "serious health condition" under the Family Medical Leave Act (FMLA)? Or, a related question – who may sign an FMLA form for leave?
The short answer is that a chiropractic physician may sign and certify FMLA leave in some cases, but there are very specific requirements. The chiropractic physician's certification requires two things:
Treatment including manual manipulation of the spine, and

There must be a subluxation demonstrated by X-ray.
This means that if there is no X-ray, then the chiropractic physician may NOT certify FMLA leave. Additionally, it also means that a chiropractic physician cannot certify FMLA leave for an extremity diagnosis, because the diagnosis must include a subluxation of the spine.
Billing and Documenting for Therapeutic Exercises versus Therapeutic Activities
Chiropractors treat, among other things, issues with the musculoskeletal system.  Active therapeutic procedures are accepted as effective ways to treat many common conditions and, therefore, can be billed and generate revenue for a clinic.  Two common CPT codes that might be used in a chiropractic setting include 97110 – Therapeutic procedure and 97530 – Therapeutic activities. 
Though Medicare does not reimburse chiropractors for either of these codes, Medicare policies are the gold standard for private payers. They tell us that, "Therapeutic procedures are procedures that attempt to reduce impairments and restore function through the application of clinical skills and/or services." So, first and foremost, in order for either of these services to be justified, there must be some sort of functional loss and the service must provide functional gains, requiring the skills of someone who knows what they are doing.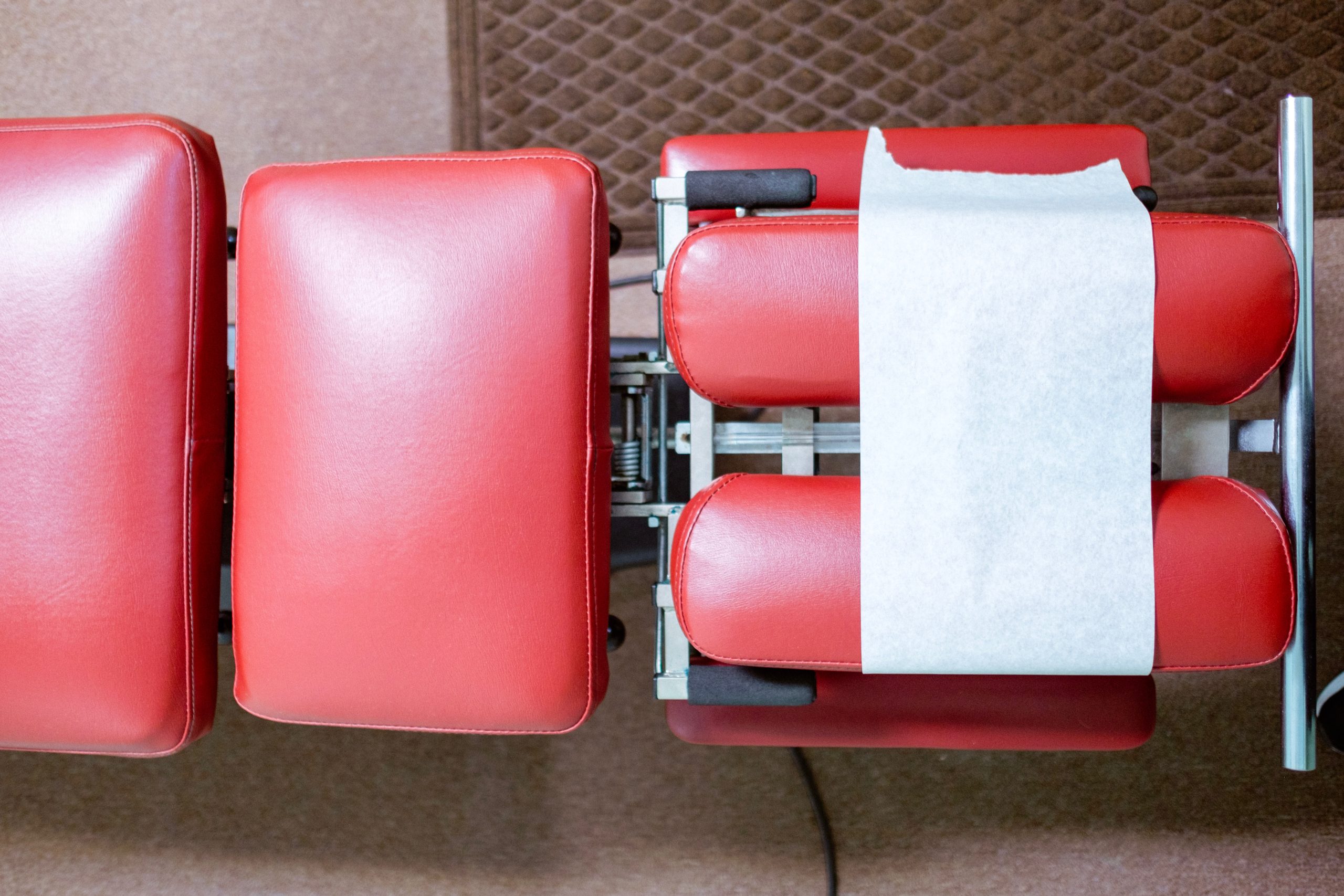 Read More
There are several other things that these codes have 
in common:
Codes in the Physical Medicine and Rehabilitation section of the CPT code book are not limited to any particular specialty group.  That is, they are not just for physical therapists.
These codes require one-on-one contact, usually with a licensed provider, but some state scope of practice and some payers allow for delegation to unlicensed individuals.  Check with your insurance plans and state board to be sure.
These codes are time-based, in 15-minute increments.

Per the Medicare 8-minute rule, which is the accepted standard for most carriers, a minimum of 8 minutes must be completed to bill for the first unit.  Less than 8 minutes is not billable.
To bill for two units of either of these codes (or both of them at the same encounter), the total time must be at least 23 minutes (8 + 15).
Some payers require modifier GP to be added to this code on the claim form.  This tells the payer that there is a therapy plan in place for the code.  If your records are reviewed, and you used the GP modifier, make sure you clearly have a plan around the service, and it was not just arbitrarily added to an encounter with no clear purpose.
Therapeutic procedures are often billed as part of an ongoing series of encounters.  It is essential to periodically document progress.  It might be wise to tie a goal to each procedure and comment on the progress of that goal as it relates to the service billed, every 2-3 visits, and in greater depth at a re-exam or discharge exam.
The specific exercise or activity needs to be documented.  Think of the record as a script for a play.  If it contains enough information to re-enact the encounter, then it is sufficient.  Otherwise, it may be lacking.
Each service must include documented functional progress at reassessment and discharge. If no progress, document the reason for lack of progress documented and/or alternative treatment strategy.

CODE DIFFERENCES

Though Medicare does not pay chiropractors for 97110, we can learn from Medicare policies.  LCD L35036 tells us that:

"Therapeutic exercise is designed to develop strength and endurance, range of motion, and flexibility and may include: active, active-assisted or passive (e.g., treadmill, isokinetic exercise, lumbar stabilization, stretching, strengthening) exercises. The exercise may be medically reasonable and necessary for a loss or restriction of joint motion, strength, functional capacity or mobility that has resulted from a specific disease or injury. It is considered medically reasonable and necessary if an exercise is taught to a patient and performed by a skilled therapist for the purpose of restoring functional strength, range of motion, endurance training, and flexibility. Documentation must show objective loss of joint motion, strength or mobility (e.g., degrees of motion, strength grades, levels of assistance). This therapeutic procedure is measured in 15-minute units with therapy sessions frequently consisting of several units.

Many therapeutic exercises may require the unique skills of a therapist to evaluate the patient's abilities, design the program, and instruct the patient or caregiver in safe completion of the special technique. However, after the teaching has been successfully completed, repetition of the exercise, and monitoring for the completion of the task, in the absence of additional skilled care, is non-covered."

The takeaway is that if the documentation shows that the patient has a loss of strength, range of motion, endurance, or flexibility, then 97110 can be justified.  However, the goals for exercise should clearly document improvement in those same parameters.

If we look at CMS policies (see LCD L35036) around 97530 we learn that:

"This procedure involves using functional activities (e.g., bending, lifting, carrying, reaching, catching and overhead activities) to improve functional performance.

The activities are usually directed at a loss or restriction of mobility, strength, balance or coordination. They require the professional skills of a qualified professional and are designed to address a specific functional need of the patient. These dynamic activities must be part of an active treatment plan and directed at a specific outcome."

For 97530, the record needs to document some sort of loss of the ability to perform activities and explain how the procedure restores that loss.  The activity description would often include a verb ending in "ing."  The patient's condition should be such that he/she is unable to perform therapeutic activities, except under the direct supervision of a physician or physical therapist.  Related diagnoses might include:

Loss of strength (M62.81)
Loss of balance (R27.0)
Loss of coordination (R27.8)

CONCLUSION

97110 focuses on one parameter, such as strength.  97530 takes things to the next level and focuses on some activity that may be dependent on multiple parameters in addition to strength.  For example, shoulder strengthening exercises might be billed as 97110,  but tossing a ball against a trampoline and catching it would be 97530.

In a clinical setting, a patient may begin care with stretches to improve ROM (billed as 97110).  After four weeks of stretches, and the goals are reached, perhaps care starts to focus on strengthening exercises due to findings of weakness in the initial exam.  This would also be billed as 97110.  Once the strength goals are reached (maybe after another four weeks), the new procedure could focus more on the dynamic activity of lifting boxes, which would then be billed as 97530. When deciding which code is more appropriate, make sure the documentation includes objective findings that line up with the code description and goals that focus on the parameters that are outlined by the code and the guidelines above.
About the Author
Dr. Evan Gwilliam is a certified coder, auditor, and compliance officer. He trains clinicians on how to create rock solid records with PayDC, which is a dynamic cloud based EHR software. If you would like to learn more, email him at evang@paydc.com.
Dr. Gwilliam will be a speaker at the ACS Golden Anniversary Convention October 6-9, 2022.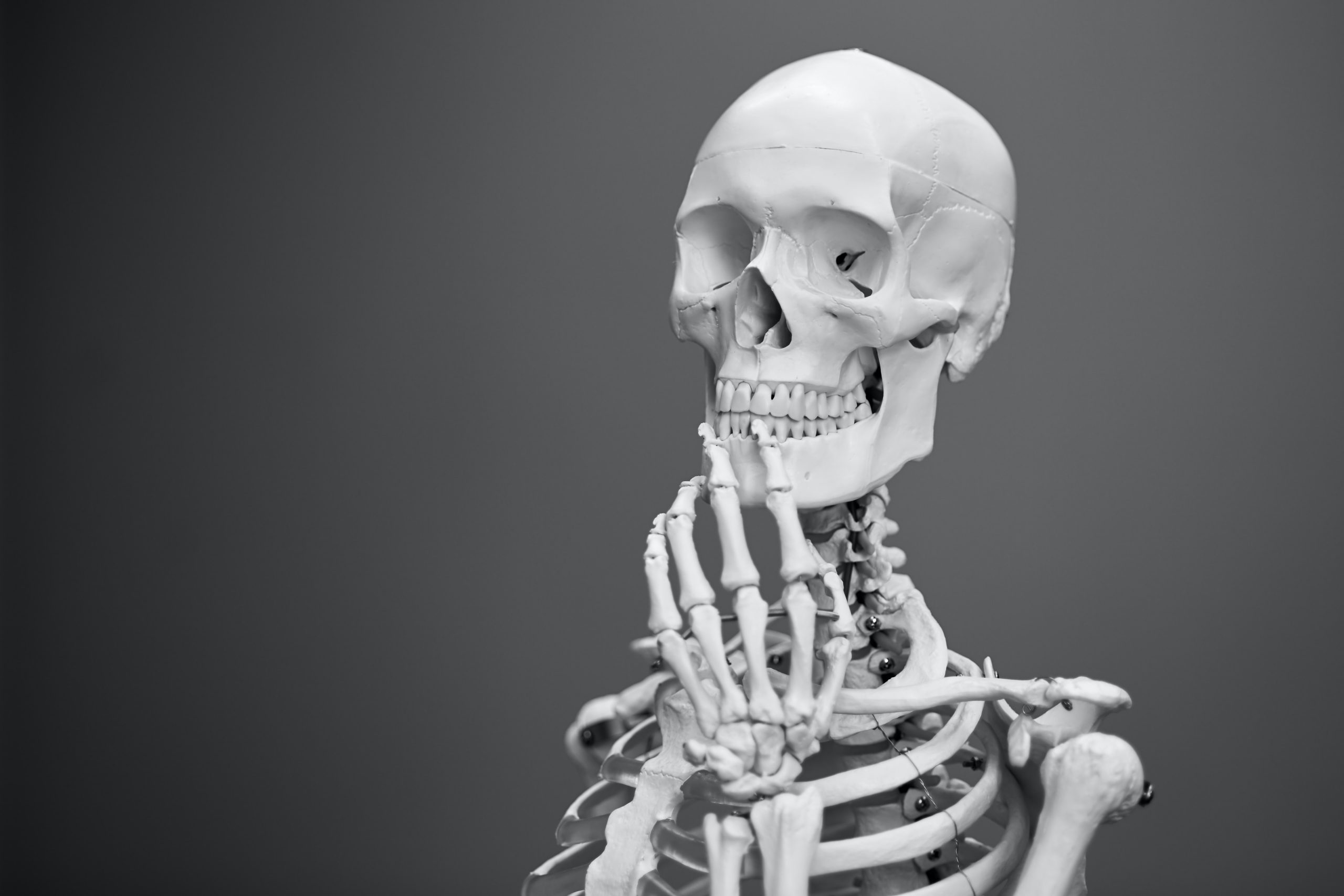 Read More
Documents to Obtain Before Joining a Network
Prior to joining any network, we recommend that you get a copy of (and thoroughly review) the following documents:
The complete provider agreement (the contract).

The Provider Manual, which spells out the policies and procedures a network provider must adhere to when treating one of the insurer's members, as well as the policies and procedures the network itself is expected to follow

Any utilization review policies

Any attachments, addendums, exhibits, or other referenced materials not included in the provider manual

All policies, procedures, and required forms for claims processing

A full fee schedule (and the insurer's methodology for determining their fee schedule)
Questions You Should Ask Before Joining Any Network
Covered Lives. How many covered lives does the insurer have in your office area? It is important to know if joining the network will result in your office receiving new patients. An insurer may cover millions of policyholders, but if they are not in reasonable driving distance from your office, patients are unlikely to come to you for care.

Insurer's Marketing Plan. What are the insurer's marketing plans and goals in your area?

Fee Schedule. What are the network's fee schedules? This information will help determine if you will be fairly compensated for your services.

Review and Utilization Policies. What are the network's review and utilization policies? Patients will not end up in your office if they have to face unfair or unreasonable referral policies. You should also carefully review the network utilization requirements to determine if you are willing to adhere to them.

Deductibles and Co-Pays. Obviously, your ability to provide the care patients need will be affected by the level of deductible and co-pay your patients must meet.

Other Questions. Can the insurance company "adjust" payments to the provider after they have been paid ("charge-backs")? On what grounds is the insurer able to terminate your participation in the network? Does the insurer "bundle" services? How?
Failure to ask these questions could have major ramifications for your office. The answers to these important questions will help you make an informed, sound business decision about joining or leaving a network. It is a good policy to review your network involvements on a yearly basis to determine how they affect your bottom line. If you have any additional questions or concerns, please contact the ACS office at (907) 907-1350.
The Factors You Must Consider Before Joining Any Network
The ACS office often fields phone calls from DCs across the state asking if they should join a particular insurance network. We also get calls asking if we have a "list" or other information on which networks to avoid and which to join.
Federal and state laws prohibit the ACS from telling our members to "boycott" certain networks. Each doctor needs to make that determination by him- or herself. The ACS can, however, point out the key questions that doctors need to consider when deciding whether to join – or not join – a network.
Joining a network might be a way to build a large patient base and get access to a number of patients who do not have access to out-of-network chiropractic care. However, there are times when joining a network could not be beneficial to a chiropractic practice.
Are you an ACA Member? Members seeking election as Delegate or Alternate Delegate must signify such intent in writing by September 15, 2022 to the Corporate Secretary of the American Chiropractic Association by one of the following methods:
Mail: 1701 Clarendon Blvd., Suite 200, Arlington, VA 22209
Email: CorporateSecretary@acatoday.org
Facsimile: 703-243-2593
Ballots will be sent on October 15, 2022 to eligible voting members in Alaska. 
Term of office is two years. For eligibility requirements and additional details, click below.

Leadership and Business Tips

ALL CATEGORIES NOW FREE TO MEMBERS!!
Employment Ads, Equipment for Sale, Practice for Sale, Locum Tenens Ads – ACS has Classified Ads GALORE! Check out ALL the classifieds on akchiro.org.
We've streamlined the process! Members can post their own Classified Ads by logging in and using the 
 icon. You can even upload pics for equipment for sale ads!
All ads subject to approval.
ACS is constantly on the lookout for new products and services that can help members excel in business and life. Want to see ALL the GREAT Benefits your ACS Membership Includes? Check it OUT! Here's a featured few we thought you'd like to know about!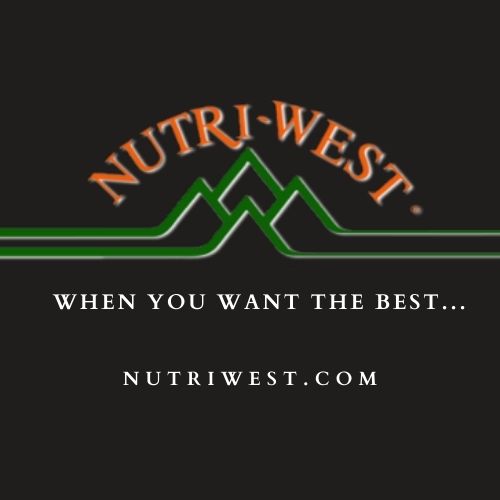 Nutri-West
Nutri-West manufactures therapeutic nutritional products for licensed healthcare professionals and was founded by the late Paul White, DC. The company is still owned and operated by his family. Nutri-West is one of the last companies that have regional distributors and are very chiropractic-based, which allows the best support possible for your clinic needs. Nutri-West Pacific, a new ACS Preferred Corporate Partner, are your distributors – that's Mark Earnhart, DC, his wife, Jeanine, and their daughter and back-office CA, Laura Holden! They have been utilizing Nutri-West products in their clinic for over 20 years and have been teaching doctors and their CAs how to incorporate nutritional supplementation with patients for over 15 years. Call or email to schedule an appointment to see how they can help YOUR office grow to its full potential and take patients health to the next level. Visit Nutri-West at Booth #4 in the Expo Hall at the ACS 2022 Golden Anniversary Convention!
800-458-7606  |  nwp@nutriwestpacific.com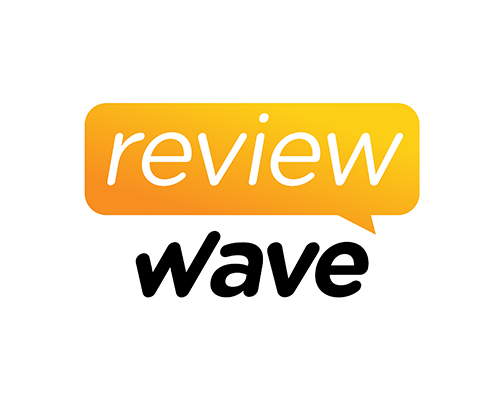 Review Wave
Meet Review Wave – Our newest ACS Basic Corporate Partner! Review Wave is the fastest-growing software company built to help chiropractors and their teams provide an unforgettable patient experience while simultaneously growing their practice. They offer a wide variety of features like automated review requests, online scheduling, appointment reminders, digital forms, two-way texting, webchats, AI answering services, automated marketing campaigns, VOIP, referral requests and so much more. Every feature is designed with doctors and patients in mind to make both of their lives easier. Review Wave's mission is to help doctors improve their patient experience, which in turn will help millions of patients receive better healthcare. With Review Wave's technology, they will move the chiropractic field forward and help you change more lives.